Design support for charcoal extrusion process
June 27, 2016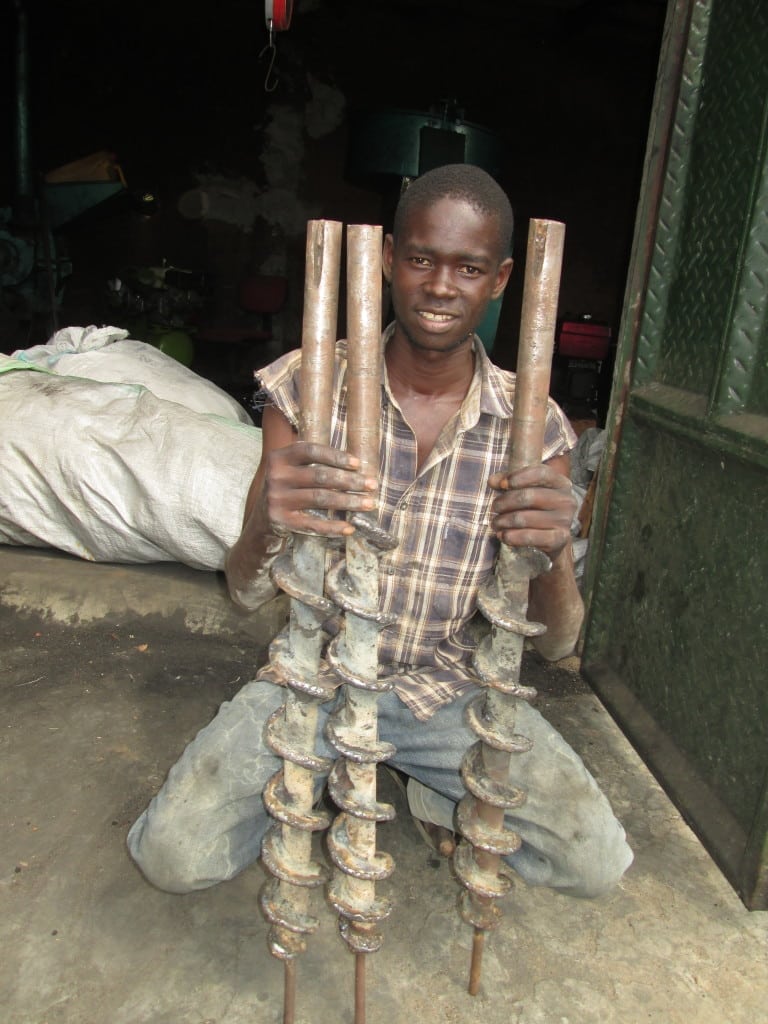 The social enterprise Appropriate Energy Saving Technologies Limited makes and sells charcoal briquettes from recycled agricultural waste in Uganda.
Our biggest problem at the moment is that the shaft in the charcoal extruder wears out a lot. We have tried  case hardening and are now considering to buy another extruder that can make 1 ton of briquettes per hour or fabricate one with a better, stronger material. We are seeking advice from experienced engineers on how make this process faster and reduce wearing.
Volunteer opportunities are available in our enterprise especially in improving our extruder.
An image of the machine is below, and you can see the shaft that wears off a lot at the left.
[Editor's note: Additional information about AEST and their product is available in the E4C Solutions Library.]
If you're interested in providing support please contact solutions@engineeringforchange.org.