Human powered energy producing device prototype
June 4, 2018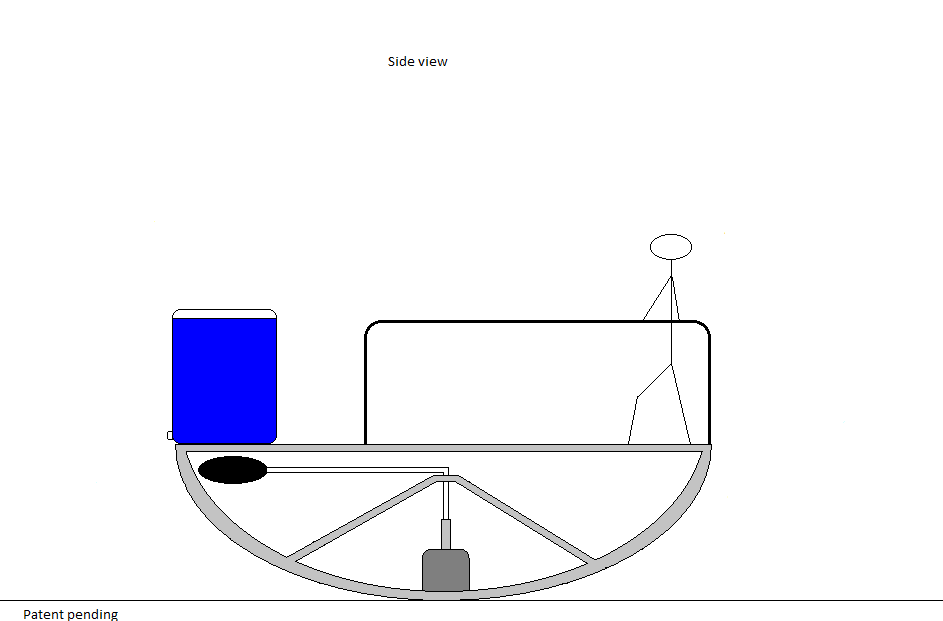 Inverted arch structure with interchangeable energy producing devices installed at the bottom.  Fill ballast tank on top of the structure with local material such as water, sand, or rock, etc. and adjusted to operators weight.  Person climbs on top of the platform and walks back and forth to provide rocking motion causing the energy producing device's weighted armature to swing toward the low ends.  When momentum is built the armature can be turned with little movement and effort creating energy.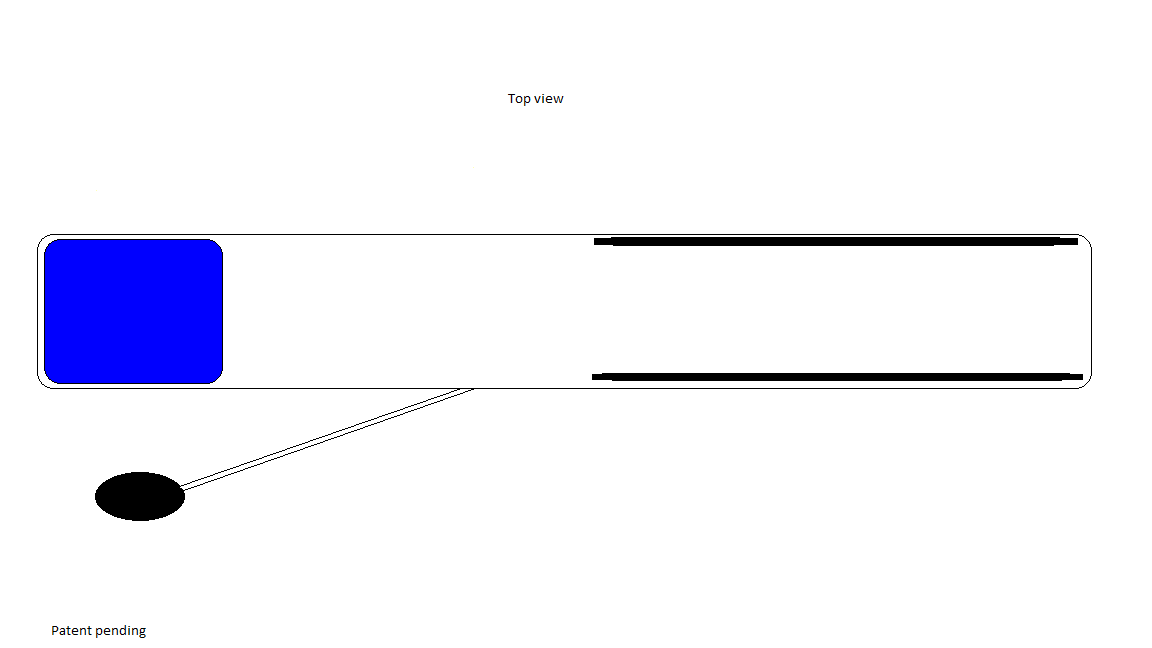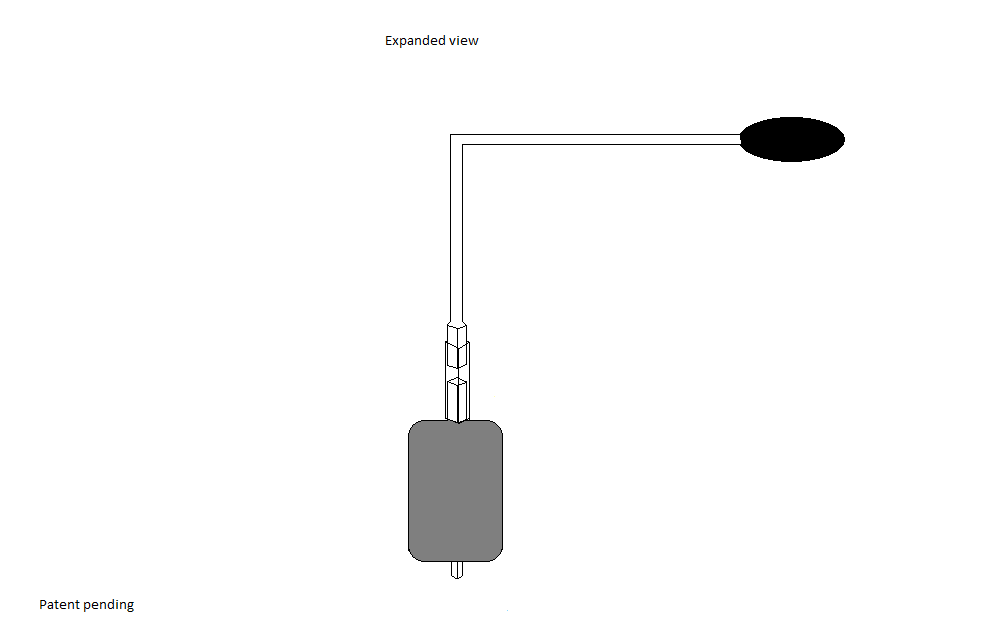 Above is expanded view of energy producing device and disjoined armature.  Energy producing device can be electric generator, pneumatic pump, water pump, hydraulic pump, etc.  These interchangeable devices can be installed and removed by lifting and lowering square slip collar on top creating enough space to remove or insert desired device.  Square peg on bottom of device housing fits into square hole at bottom of inverted arch structure.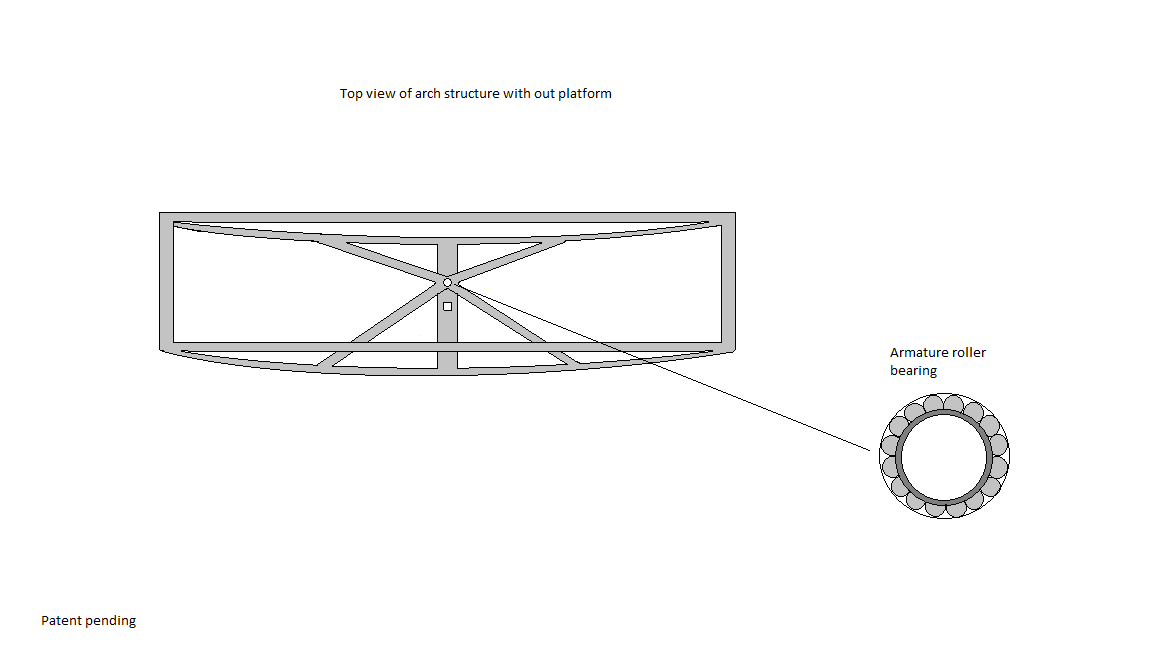 Above is a  top view of tandem arch structure without platform and the armature roller bearing that fits into the middle of the arch for armature support.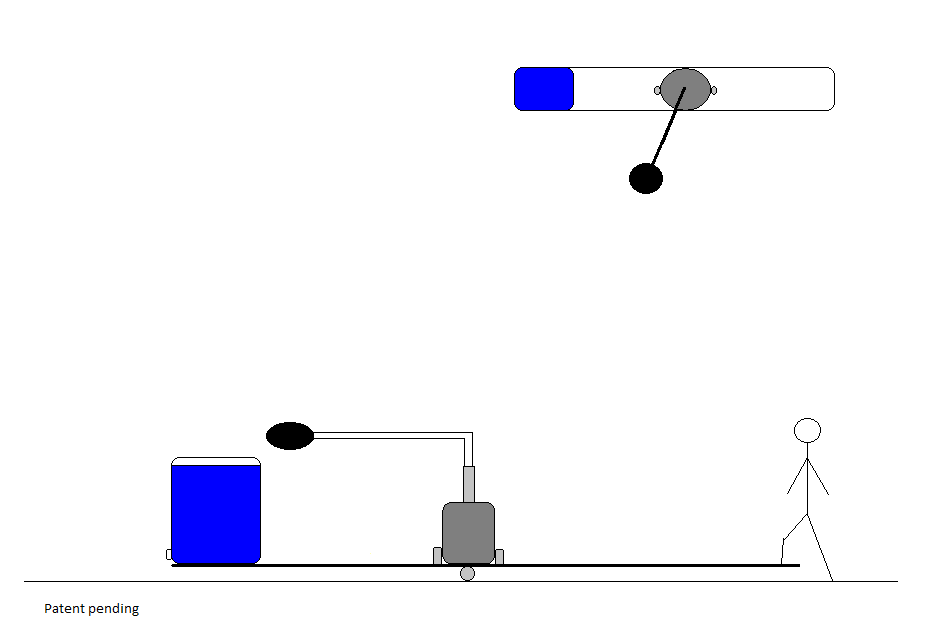 Above same concept except a fulcrum is used instead of the inverted arch structure and device and armature is mounted on top.
The idea for the design is to be light weight and easy to assemble and disassemble.   The inverted arch constructed of tubular material and designed to be folded up or taken apart.  The weighted armature could use the same concept of the ballast tank using available materials such as water, sand, rock, etc. for weight. 
When broken down I believe it would be quite portable and the heaviest component would be the generator.  The ideal use would be for undeveloped areas, construction sites, rural areas, disaster relief, or green energy choices.  The ballast tank could provide enough weight turning a two person job into a one person job.  I also believe it would be versatile with the feature of easily changing energy producing components.
: jason Lannon
: I want feedback from the community on my contribution