Capturing High-Altitude Data for Natural Disaster Mitigation
Good Machine venture studio's portfolio company utilizes a high-altitude platform to capture earth observation data, with a current focus on serving as an early warning system for wildfire detection. This project focused on the evaluation of high-pressure equipment's suitability for deployment as an in-flight balloon control system.
The primary challenge is in the equipment's capacity to operate under specific conditions, namely, handling low-pressure requirements while delivering output at significantly large rates. This was evaluated through testing to be beyond the capabilities of existing equipment in the market, including the one subject to examination.
Market research was conducted to explore available off-the-shelf alternatives. However, this inquiry revealed significant constraints, encompassing size, weight, power requisites, and, most critically, the capacity to effectively manage the required outlet for efficient transport during in-flight operations, all within strict time limitations. In light of these constraints, modifications to the design were deemed necessary to achieve technical feasibility, ensuring that the high-altitude platform could fulfill its control objectives.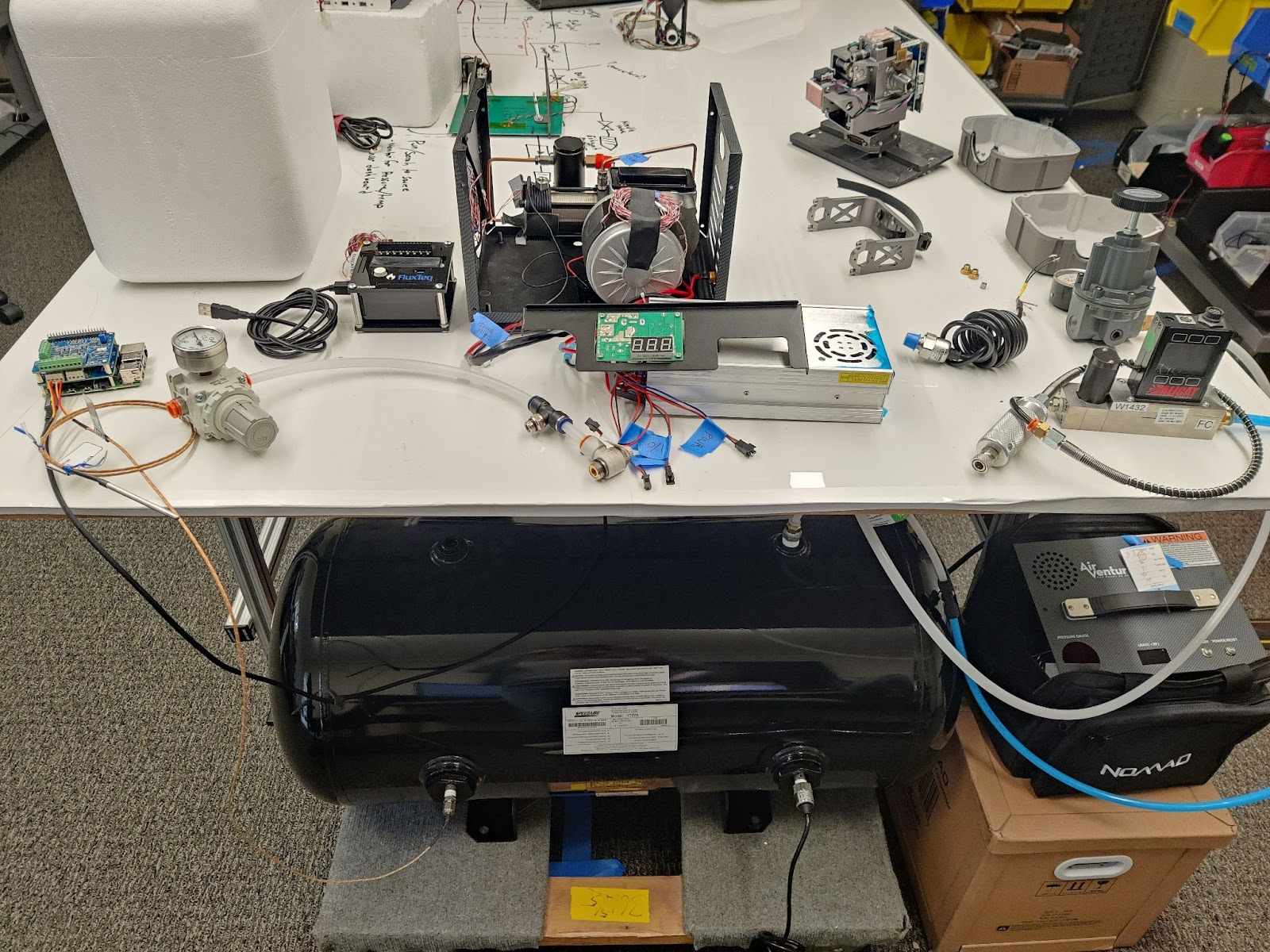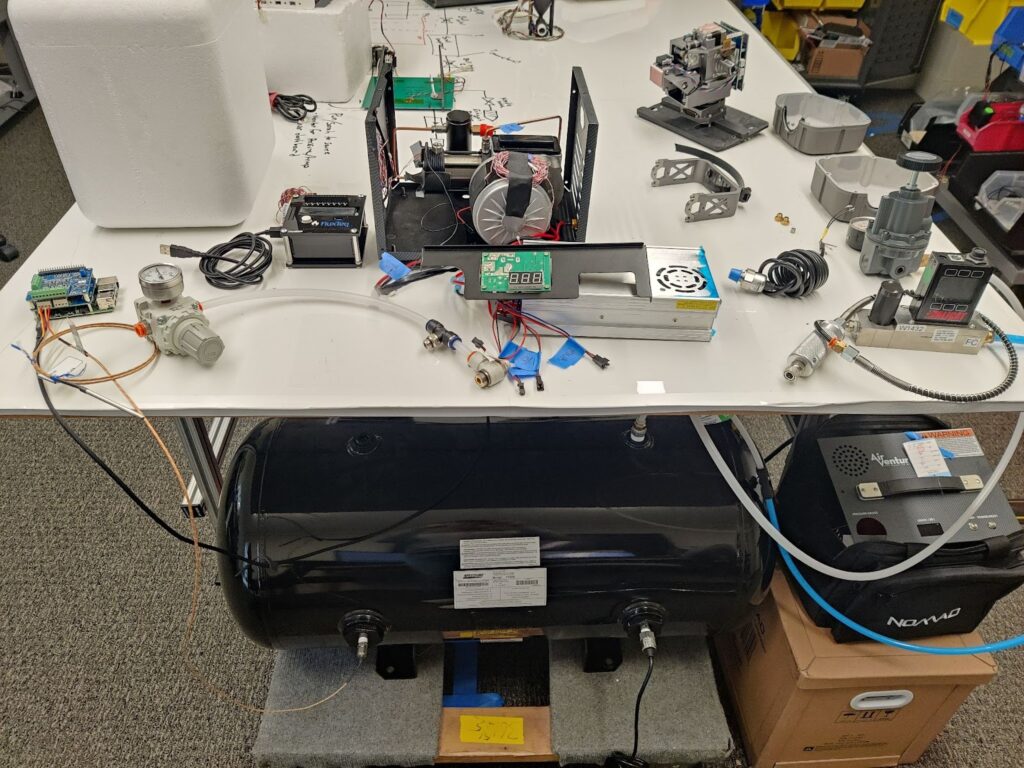 Test bench. Attribution: Pun Praphanpho