Improving Small Genset Efficiency in Nigeria
Nigeria faces a significant energy crisis, with 60-70% of its population living without regular electricity access. Many Nigerians rely on petrol generators to meet their electricity needs, with annual grid electricity consumption per capita being 30% of the Sub-Saharan African average. The importation of generators into the country is not properly regulated, and customers often run their gensets at a 20-30% load factor, which leads to higher fuel consumption, costs, and emissions. In addition to this, the government proposed the removal of fuel subsidies by 2023, which could lead to adulterated fuel flooding the market.
Delta40 aims to design and propose a low CAPEX solution to make existing gensets more efficient and bridge the gap between inefficient use and lack of access to renewable/battery-based solutions. The project aims to decrease the OPEX of running gensets by 50% by improving system efficiency and integrating extra layers for usage monitoring.
Key highlights of the project include developing recommendations for optimizing existing solutions to reduce climate impact, improving energy access, addressing customer pain points, increasing energy education, and proposing an independent power supply. Delta40 aims to make significant strides toward improving energy access, reducing emissions, and fostering sustainable economic growth.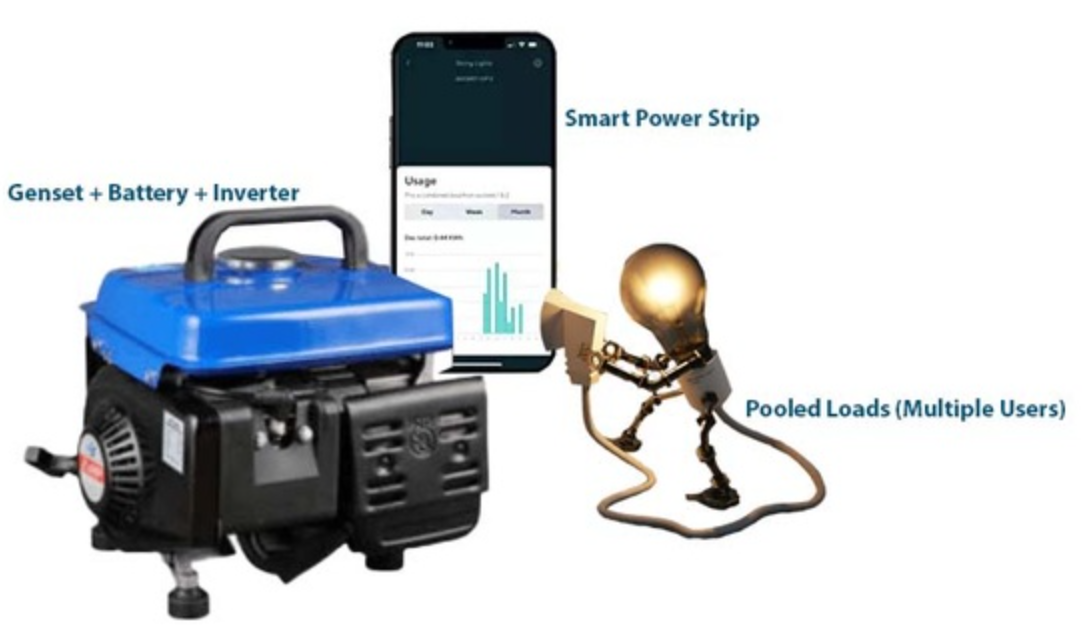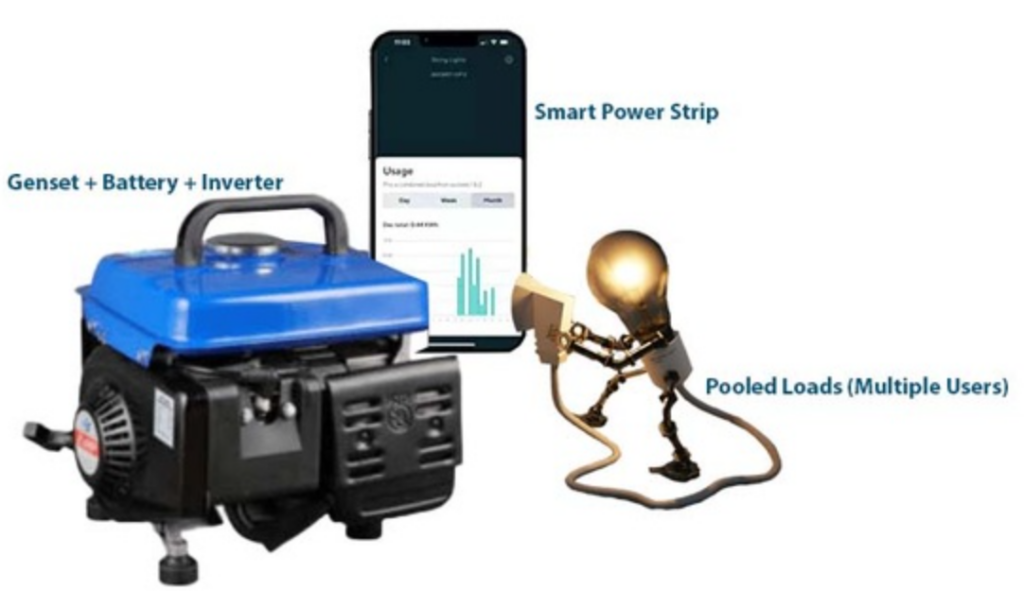 Delta40 powerstrip solution. Attribution: Pixabay and Payan Ole-MoiYoi