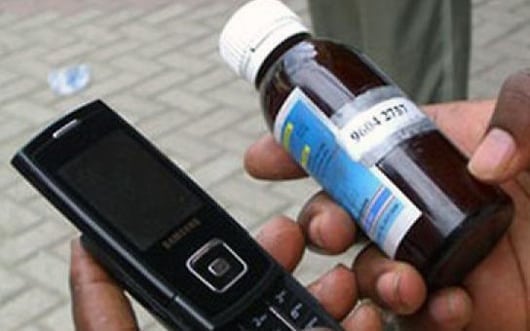 Since 2007, a Ghanaian organization has piloted a program to combat counterfeit medicine using mobile phones and cloud-based software and data storage. The program, called mPedigree, has since expanded into Nigeria and is now debuting in Kenya and Tanzania. Its creators are ambitious: They told E4C that their technology could someday serve all of Africa, India and Southeast Asia.
The way it works is simple. Manufacturers tag their drug containers with a scratch-off code. At the drugstore counter, consumers can send the code via a free text message and receive a "yes" or "no" response indicating the trustworthiness of the medicine. Each 10-digit code is unique and expires after one use to prevent copies.
The result is a drug verification service that's as elegant as it is cheap. It costs less than other technologies used to fight drug fraud, such as holograms and RFID tags, since it eliminates the need for costly materials on each drug package.
It also saves lives, one of the reasons mPedigree won the 2010 Global Security Challenge.
Money and lives
A fix like this is vital. The fake drug trade accounts for $32 billion annually, which is 10% of the global drug market, according to the WHO. About 60% of that occurs in developing countries, the WHO reports.
A harsher cost, however, is paid by the people who are tricked into taking fake medicines that don't work. In Southeast Asia, 33-53% of medicines sold purporting to contain artesunate, a leading anti-malarial drug, were fakes that did not actually have active ingredients, according to a report published in 2007 in the journal PLOS Medicine. In fact, the drugs that are most often faked are those that treat life-threatening diseases such as HIV/AIDS, malaria and tuberculosis.
Big partners
mPedigree works with the Ghanaian government and has partnered with Hewlett Packard and at least one other major international technology corporation, mPedigree co-founder Bright Simons  told E4C. His organization is keeping the details secret for now until agreements are finalized, he said.
mPedigree also has formal, but still secret, arrangements with three major pharmaceutical companies to include their drugs in the verification service, he added.
New countries, new drugs
Only anti-malarial drugs are included in the pilot program, but the expansion will include anti-amoeba drugs (for stomach parasites), painkillers, and anti-anorexia drugs. For more information, please see mPedigree's web site.