Automating Structural Retrofits for Low-Income Households in Bogota, Colombia
In Colombia, substandard housing is a major issue affecting metropolitan areas because most dwellings are built informally, without following national or international building standards, and without technical supervision during construction. Large communities are now subject to earthquakes, floods, and landslides because of the increased rural-to-urban migration. Build Change has been collaborating with Colombia's governmental entities to use Autodesk software to create tools able to streamline and partially automate the design of structural retrofits for these vulnerable dwellings.
Through the deployment of a plugin that will be integrated into Autodesk Revit, the fellowship aimed to help Build Change initiatives by further simplifying the workflows put in place. The plugin will help in both managing files because it will connect directly to predefined Build Change Google Drive folders to access Dynamo scripts and manage users' access, so users can only access script files assigned to their email addresses and run the Dynamo script assigned to them.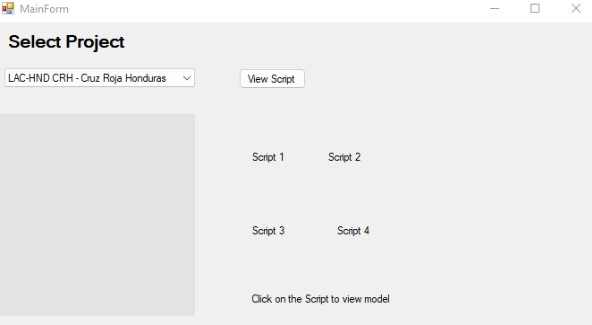 Main Form to select the files and run, Attribution: Deji Adebayo