Battery Solutions for Healthcare Facilities in Low Resource Settings
This research provides technical guidance in selecting an appropriate Battery Energy Storage System (BESS) to complement renewable energy (solar PV) integration in health facilities in resource constrained settings.
The global challenge of quality healthcare provision, particularly in marginalized communities, and associated ramifications, such as alarming mortality rates, impede sustainable development. Build Health International (BHI) is committed to an equitable health future, providing infrastructure to deliver high-quality care that can be operated and maintained in resource-constrained settings, contributing to achieving SDG 3 (Good Health and Well-being). In pursuance of its mission, BHI, in collaboration with Engineering for Change (E4C), conducted research to present a cross-section of appropriate Battery Energy Storage Systems (BESS) to guide and inform decision-makers within BHI on efficiently integrating renewable energy generation (solar PV) at health facilities in marginalized communities globally with unreliable or no access to grid electricity.
A detailed analysis of contemporary battery technologies compared technical details, merits, and demerits, and ranked technologies to guide in selecting a suitable battery technology.
Featured technologies included various types of Lead–Acid, Lithium–Ion, Nickel–Cadmium, Nickel– Metal Hydride, Sodium–Sulfur, and Redox Flow Batteries. Several emerging battery technologies were also highlighted for future consideration, including Zinc–Air, Lithium–Sulfur, Lithium–Air, Solid-State, Lead-Acid Carbon, and Saltwater batteries. Based on interviews with battery manufacturers, industry professionals, and case studies, suitable commercially available batteries were suggested. Quantitative and qualitative data were distilled into a graphic, comparable framework to assist BHI in selecting the most suitable battery solution.
Electricity is vital in delivering quality healthcare. Clean electricity from solar PV, coupled with battery storage, is essential in reaching global sustainability targets: achieving a net-zero carbon emission future (SDG 7) and quality healthcare (SDG 3). This study contributes to sustainable development by assisting BHI in selecting clean energy storage solutions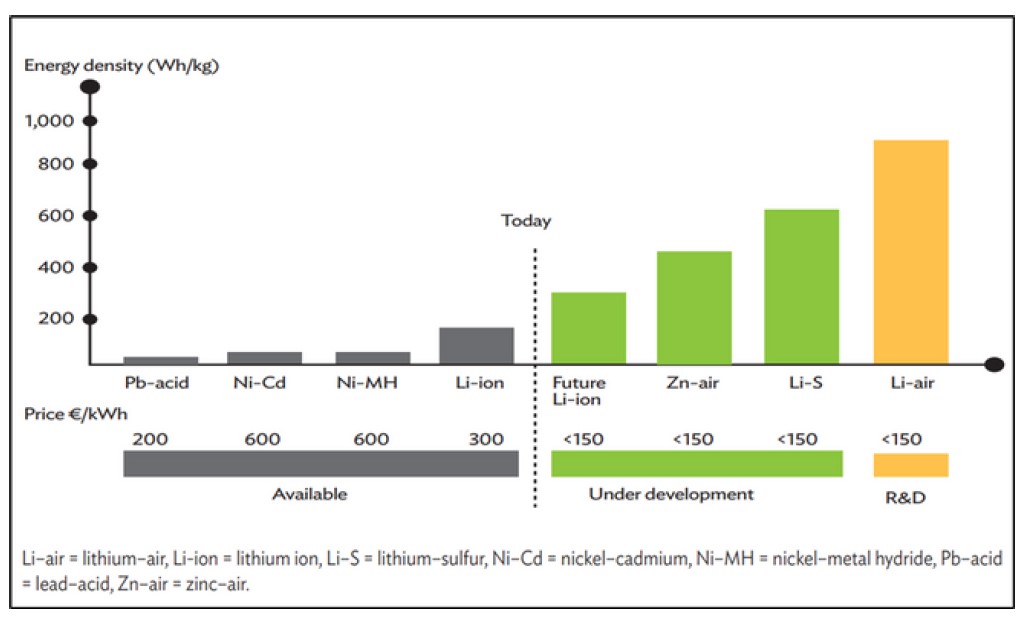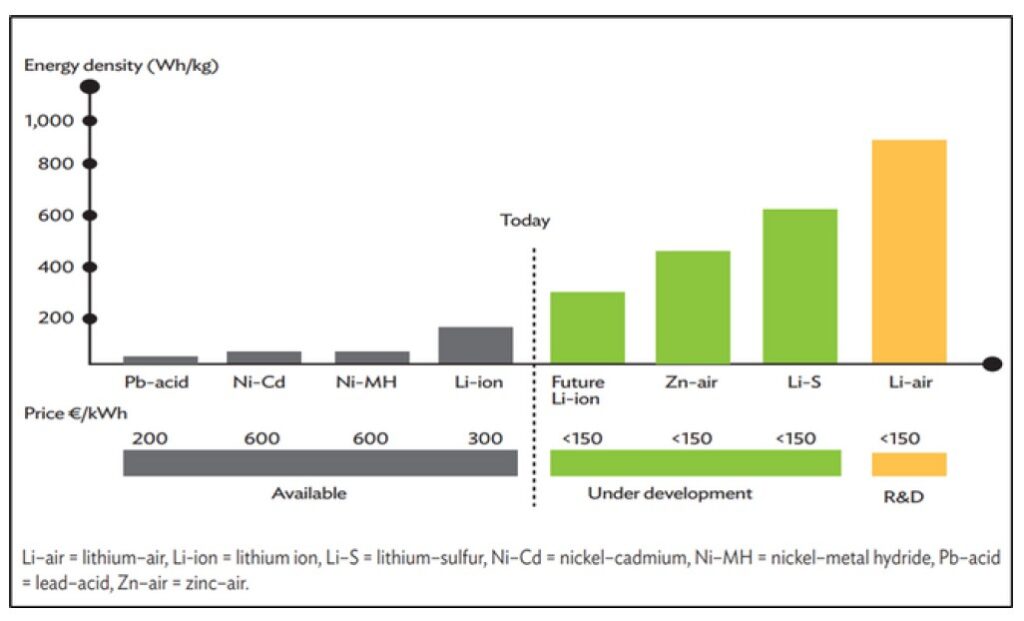 Present and future battery technologies – energy density comparison