Development of a Rural Transport Infrastructure Planning Matrix
Globally, more than 1 billion people suffer from rural isolation and lack safe access to critical services, representing a staggering 1 in 7 individuals who cannot reach vital resources. This issue is exacerbated by a lack of knowledge among local and district engineers in underserved communities when it comes to selecting suitable river crossing solutions for their specific contexts. While engineers in the Global North benefit from a wealth of resources such as design guides and codes of practice tailored to their climate, population density, and transportation modes, those in the Global South encounter challenges due to limited documentation on simpler, context-appropriate structures. Bridges to Prosperity aims to address these issues, envisioning a world where poverty caused by rural isolation no longer exists.
This project's primary goal was to evaluate various river crossing structures suitable for rural transportation contexts, encompassing cable-suspended bridges, stone arch bridges, and culverts, across a range of criteria like life cycle cost, span, and climate resilience. The project's culmination was the creation of a matrix tool accessible to infrastructure planners, aiding in the selection of the most appropriate river crossing structure based on a given set of inputs.
The key tasks involved comprehensive desk research on diverse river crossing structures and the relevant evaluation criteria. This led to the development of an interactive web app, built primarily using Python with the Streamlit library, enabling users to assess specific bridge sites according to the identified criteria.
This tool will help in addressing the infrastructure challenges faced in isolated communities, facilitating the creation of context-appropriate river crossing solutions, and improving access to critical services for millions worldwide.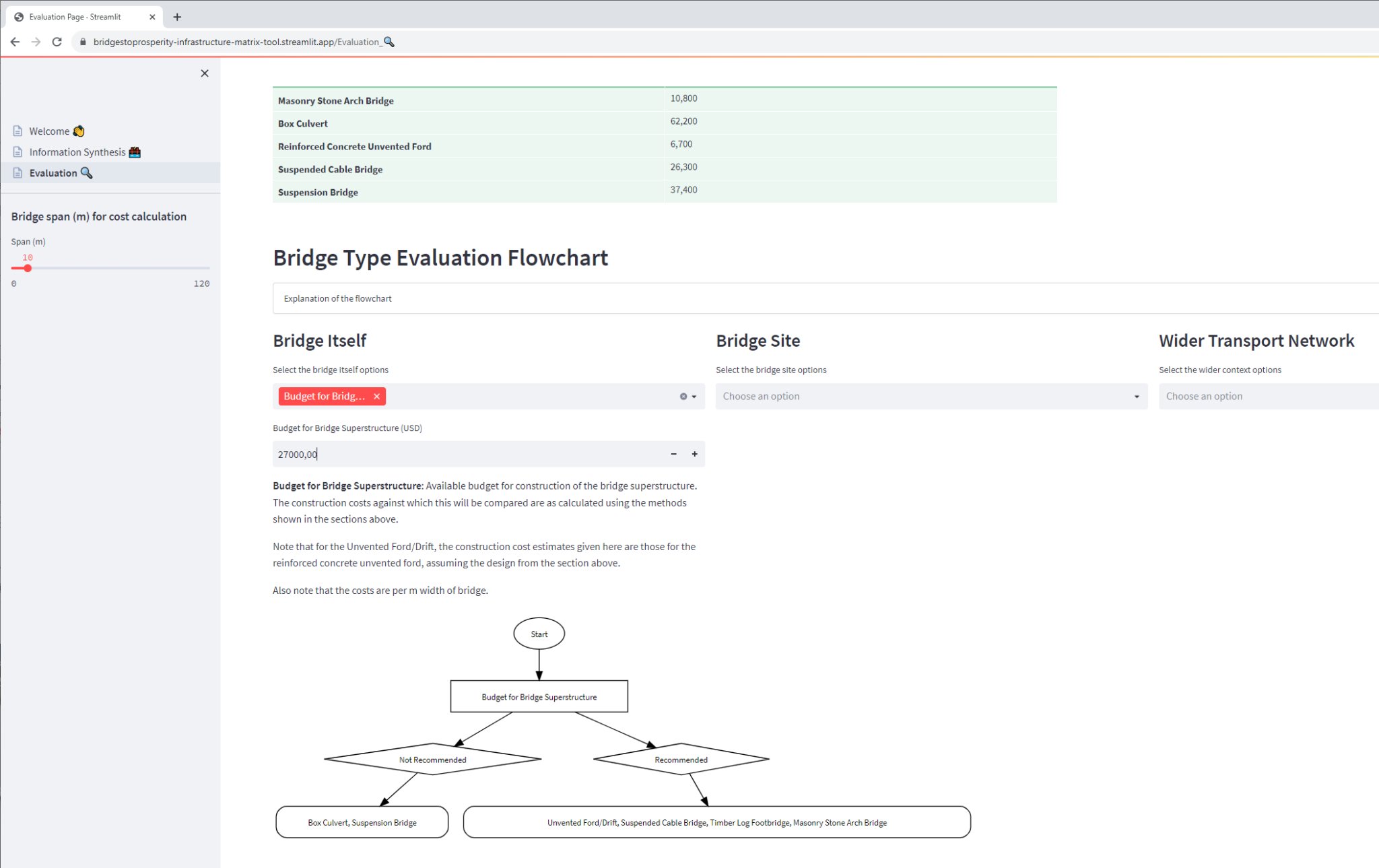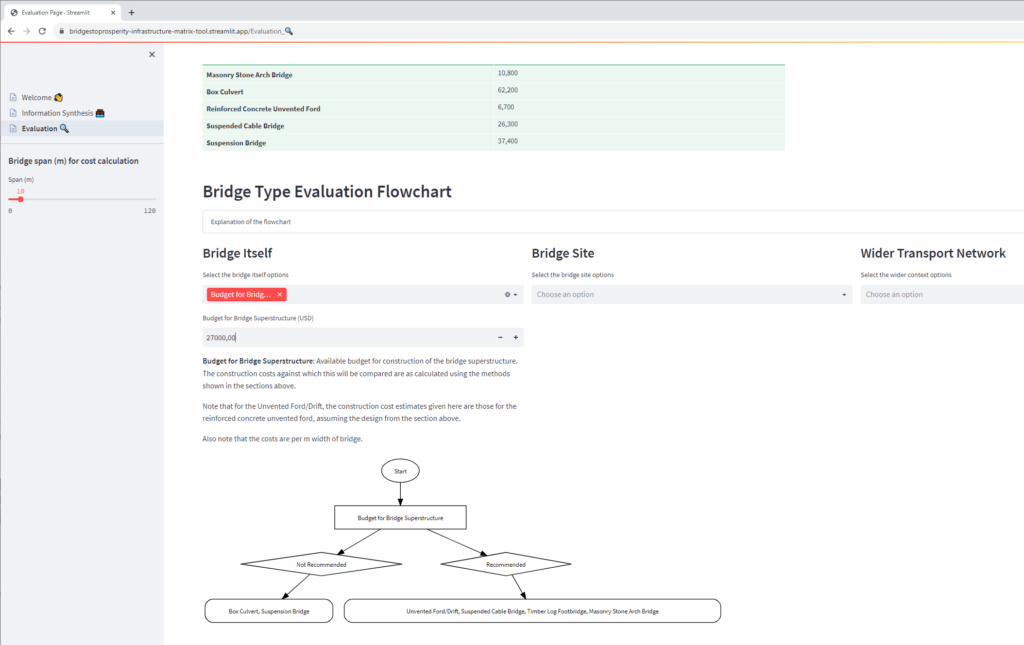 Infrastructure matrix tool evaluation flowchart page. Attribution: Mwendwa Kiko and B2P