In recent years, UNHCR has reappraised humanitarian settlement planning within the context of displacement crises. The Master Plan Approach (MPA) to settlement planning consisting of its ten guiding principles and annexed support tools is UNHCR's guiding framework for the spatial design of humanitarian settlements. It establishes a unique response vision aligned to national, sub-national, and local development plans with the aim to facilitate linkages between multi-sectoral humanitarian responses and long-term development efforts. 
In an effort to operationalize the MPA, the Technical Support Section (TSS) at the UNHCR has focused this work in nine country operations, primarily in East Africa, to develop an agreed Basic Package (BP) of settlement planning information to inform a spatial settlement master plan. The TSS team has also created a standard drawing folder system for hosting drawings in each operation and replicated them on their Settlement Information System (SIP). 
The aim of the E4C/Autodesk impact project is to provide technical support in the delivery of settlement planning tools and templates as a key component for operationalizing UNHCR's integrated settlement framework (MPA) through the delivery of the Basic Package initiative which comprises five drawings (maps and site plans) and six documents. 
The E4C / Autodesk impact project supported UNHCR through further definition, content development, purpose, and development of the five drawings and six documents that constitute the Basic Package list. The standard drawing templates included scales, pen weights, coordinate systems, settings, symbols, and other critical references, while the standard document templates included proposed report outlines and descriptions of the proposed contents in addition to standard assessment forms where needed. For example, key templates such as that on Natural Features and Key Ecological considerations support TSS's efforts in the greening of its operations and mainstreaming climate change considerations within its settlement planning initiatives. These drawings and documents will contribute towards sustainable settlements planning, as UNHCR continually integrates humanitarian emergency approaches into multi-sectoral, longer-term, and resilient interventions that result in improved environmental outcomes. 
In conclusion, this project provided enhanced and practical settlement tools and templates that became available for UNHCR's technical team in the field to ensure improved quality of life for Persons of Concern living in settlements and camp-like situations.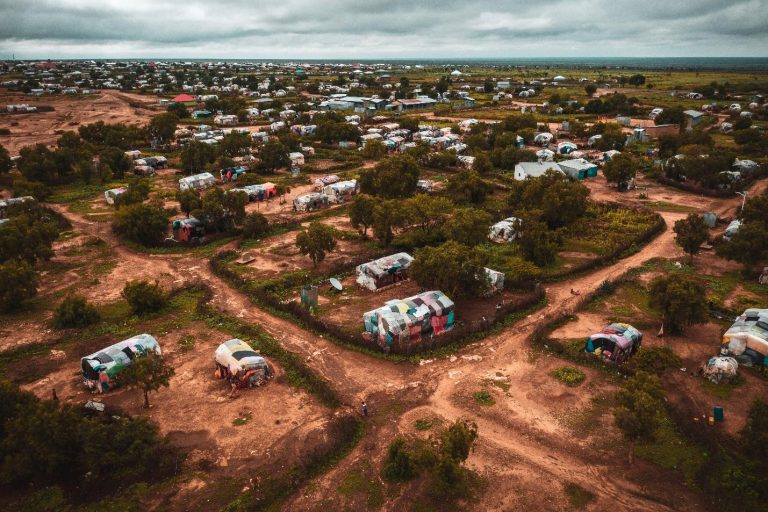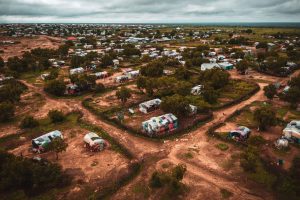 Figure: Kebribeyah Refugee Camp, Ethiopia (UNHCR)
E4C 2021 PROGRAM MANAGEMENT TEAM: Mariela Machado, Senior Program Manager; Grace Burleson, Research Manager; Marilynn Holguín Clover, Program Coordinator; Jonathan Kemp, Program Associate 
ADVISORS AND COLLABORATORS: John Wain, Senior Emergency Shelter Officer, Technical Support Section; Philippe Alexandre Long, Associate Urban Planning Officer, Technical Support Section
This research was completed as part of the 2021 E4C Fellowship program. Learn more about the Fellows who worked on this research collaboration by connecting with them on LinkedIn: Elisabeth Vitswamba, Charles Newman, and Dima Abu-Aridah.