Technical Design Support to Enhance Delivery of Sustainable Water Services to Displaced Populations
Annually, millions are compelled to leave their homes due to conflicts, violence, and persecution. With a global reach, the United Nations High Commissioner for Refugees (UNHCR) takes on the crucial role of providing international protection and seeking permanent solutions for the problem of refugees by assisting governments and partners. Notably, the UNHCR also ensures equitable access to safe water, sanitation, and hygiene, advocating for both refugees and host communities.
This project sought to support UNHCR in enhancing its ability to deliver sustainable Water, Sanitation, and Hygiene (WASH) services in refugee settlements. As a continuation of the previous cycle of the E4C fellowship, this cycle focuses on the review, development, and improvement of existing water supply systems designs, templates, and accompanying documentation.
Additionally, technical drawings were produced, which facilitate missions of multi-use water supply tools that emphasize synergies between displaced settings, both within emergency and protracted situations.
Furthermore, with the increased importance of sustainable development, research was conducted on good practices for climate-resilient WASH infrastructure, and a detailed example was designed to serve as a benchmark for future WASH infrastructure designs.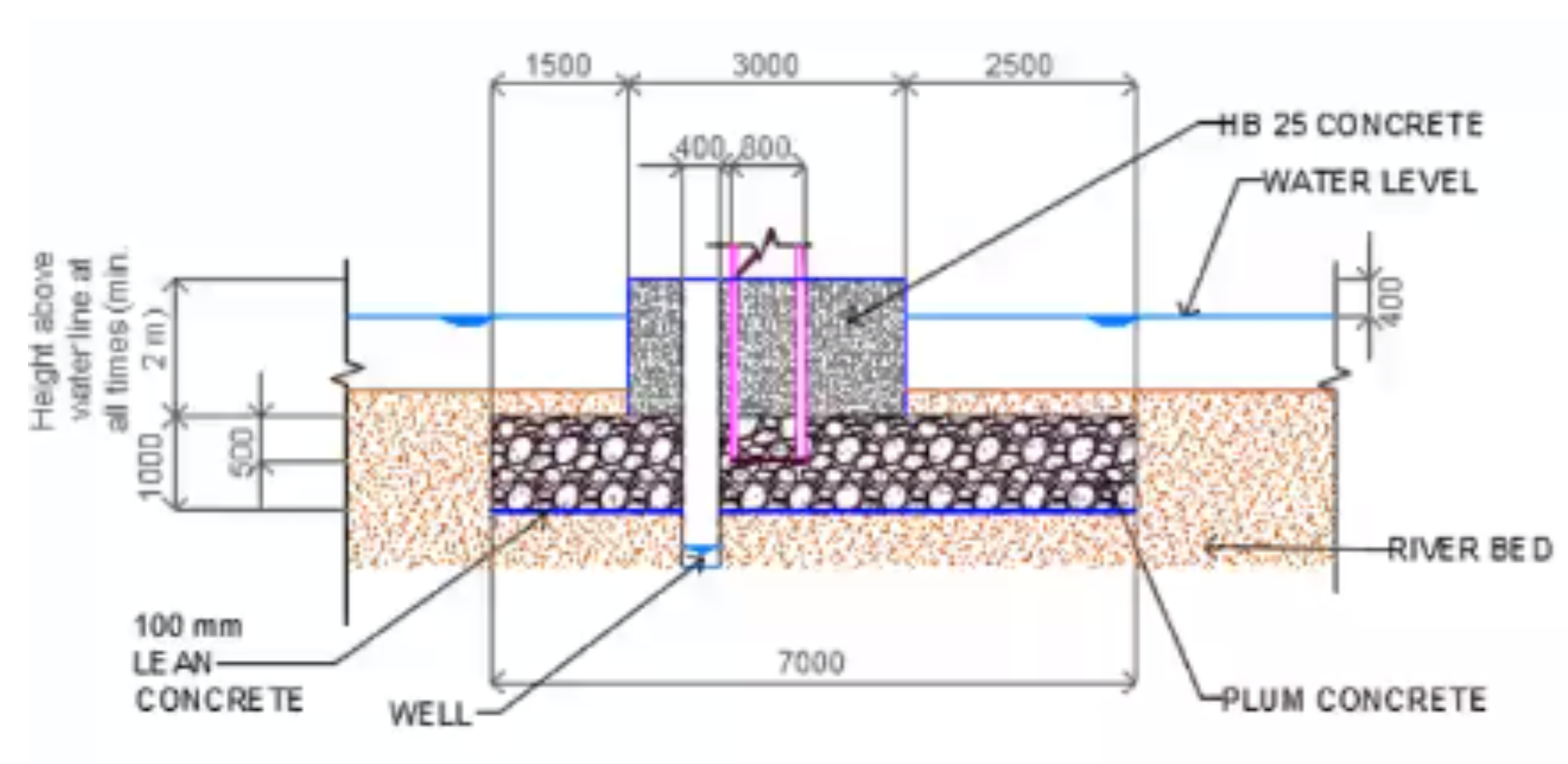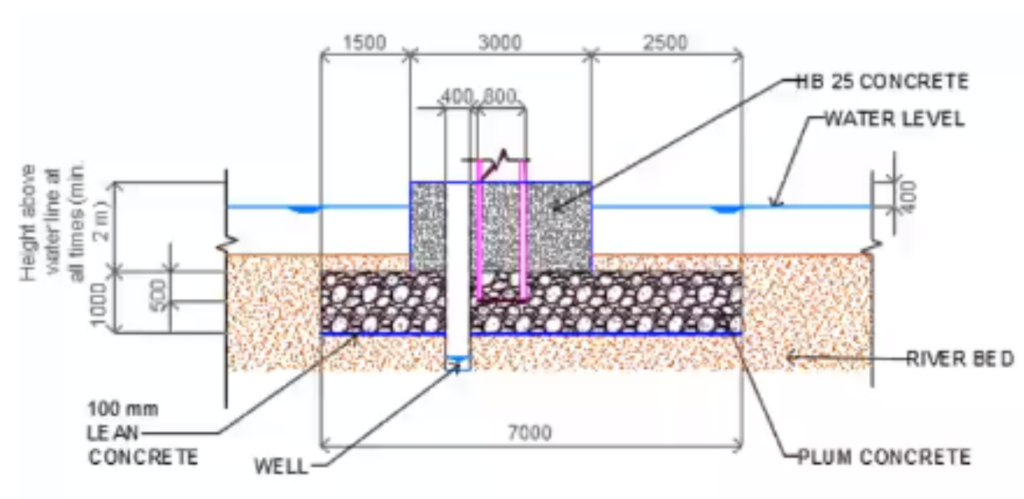 2D drawing of a protection system for wells in wadis. Attribution: Sheilla Apio