Access to affordable, reliable, sustainable and modern energy is a key Sustainable Development Goal, part of Global Goal 7. Achieving it requires scale up of the manufacture and distribution of new energy technologies, things like clean cookstoves and DC microgrids. But not all technology is created equally. Ensuring that new solutions deliver on their promises to improve health, livelihoods and the environment requires appropriate international standards. Designing those standards requires new approaches and a deep understanding of market needs. In this webinar, we will:
Explore new approaches to standards development
Introduce opportunities for new energy standards
Highlight the impact that standards are having by presenting the ongoing work to improve clean cooking technology
Presenters: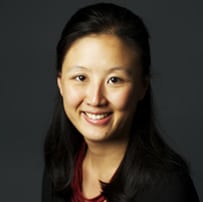 Ranyee Chiang works together with the global network of testing experts to improve the evaluation and communication of stove performance and quality.  As chairperson of the ISO Technical Committee for Clean Cookstoves and Clean Cooking Solutions, she facilitates multiple stakeholder groups to develop and implement standards, regulation, and labeling.  She also oversees the Alliance's efforts to increase performance, affordability, usability, and access to a broad range of technology and fuel opportunities.  She came to the Alliance from the U.S. Department of Energy, where she managed research initiatives focused on biomass cookstove technologies and on the environmental impacts of biofuel production, and contributed to multilateral roundtables to develop indicators and standards for bioenergy sustainability.  She earned her Ph.D. in Biological and Medical Informatics from the University of California, San Francisco and holds an Sc.B. in Computational Biology from Brown University.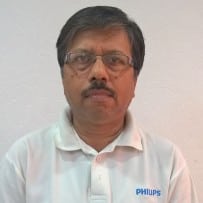 Dr. Priya Ranjan Mishra holds a Ph.D. from IIT Delhi. He developed 2KW first roof top grid connected system in India in 1998. At Central Electronics Limited, he has designed off-grid solar solutions and has been deployed across India. Currently at Philips he is engaged in the investigation of Storage integrated Solar DC grids. To his credit there are more than 30 publications, 15 patent applications and he has supervised 10 Master theses. He is chair/member of multiple IEEE working groups and societies. Besides professional work, he is also involved in teaching, management input, and fundraising for slum and orphaned children's education.