WASH Capacity Building and Knowledge Transfer
The International Organization for Migration (IOM) is a global organization dedicated to promoting safe, orderly, and regular migration. Within IOM, the Water, Sanitation, and Hygiene (WASH) Global Support Unit plays a crucial role in ensuring that migrants and displaced populations have access to clean water, proper sanitation, and hygiene facilities. The WASH Global Support Unit provides technical guidance and support to IOM offices around the world to implement effective WASH programs. This project is aligned with IOM's WASH Strategic Plan, which aims to enhance WASH systems and processes for more efficient and high-quality WASH program delivery.
The main objective of this project was to improve the IOM WASH knowledge management platform, specifically the WASH Community of Practice (CoP). It aimed to enhance the content and functionality of the CoP to better support ongoing WASH programs and ensure its continued suitability for its intended purpose.
The first step was to conduct a comprehensive review of the current CoP and ensure the content was aligned with the latest documents and insights. This was followed by the preparation of an Excel-based navigation map designed to guide users seamlessly through the CoP. This map will serve as an intuitive tool for users to easily locate and access relevant resources and information within the CoP.
Surveys were then conducted to gather feedback from users regarding the newly enhanced layout, and results were integrated into the CoP. This project also aimed to enhance IOM's Emergency WASH items and catalog featuring commonly used WASH supplies.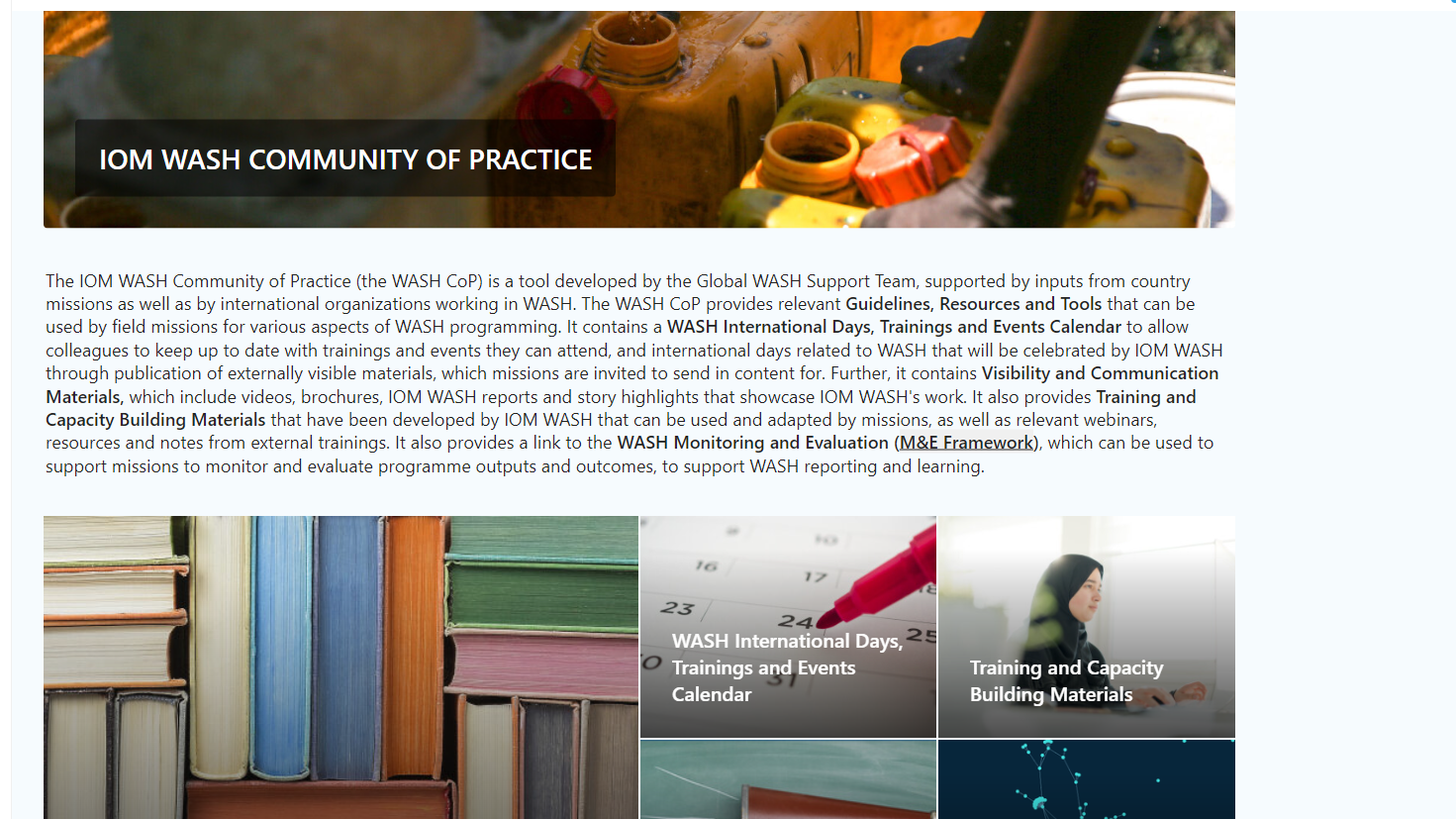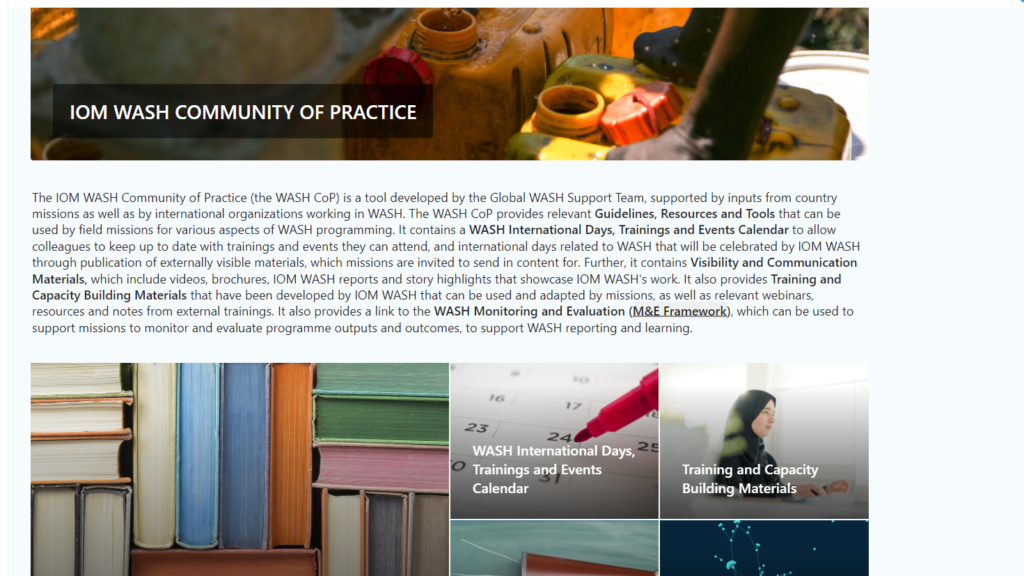 IOM WASH Community of Practice – homepage. Attribution: IOM