November 16, 2021
Advancing Communities of Practice Through a Technology Leadership Program
Region/Country : North America
contributor: Damiana Pacheco, Elisabeth Vitswamba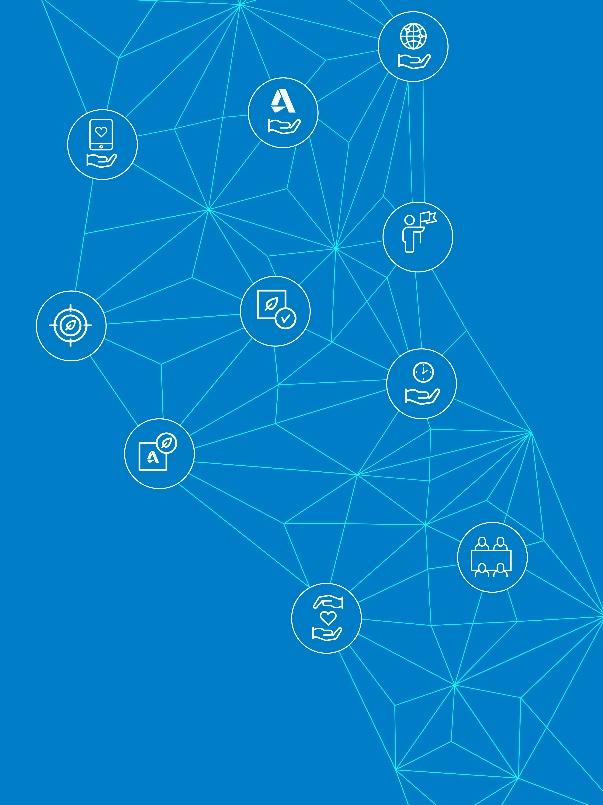 Since 2014, the Autodesk Foundation has facilitated funding, technology, and talent to nonprofits and startups to scale innovations advancing a more sustainable, resilient, and equitable world. The Autodesk Foundation is currently working on a pilot Leadership Program for technical experts from ~40 nonprofits and startups in the Autodesk Foundation portfolio. The program proposal has been drafted from a human centered design perspective with the direct participation of sixteen non-profit organizations and startups.
The Autodesk Foundation Technology Leadership Program seeks to build a community of practice among the Autodesk Foundation portfolio technology experts, optimize their impact within their organizations and equip them to drive engagement as innovators.
The input from interviews with fifteen nonprofit and startup leaders defined the structure of the program proposal. Key learnings from the leadership interviews included:
Professional development opportunities are highly valued, but many organizations lack resources to formally offer in-house professional development programs.
Inclusive leadership and communication skills were identified as the top two areas where technical experts in their organization could grow.
Coaching, mentorship, networking, and formal training were also identified as key areas of development for technical experts.
Following interviews with leadership, the program offering was presented to the target audience, technical experts, which led to a highly refined program proposal.
The Autodesk Foundation Technology Leadership Program is an opportunity to equip technical experts around the world with skills to advance their path in influencing industry.
E4C 2021 PROGRAM MANAGEMENT TEAM: Mariela Machado, Senior Program Manager; Grace Burleson, Research Manager; Marilynn Holguín Clover, Program Coordinator; Jonathan Kemp, Program Associate
ADVISORS AND COLLABORATORS: Chelsea Bruno, Partner Success Manager, Autodesk Foundation, USA
This research was completed as part of the 2021 E4C Fellowship program. Learn more about the Fellows who worked on this research collaboration by connecting with them on LinkedIn: Damiana Pacheco-Avilés, and Elisabeth Vitswamba.