This project aimed to help M-KOPA design an e-mobility technical solution, with a specific focus on the battery management elements. M-KOPA is a company that offers financing options to millions of customers who are underserved by traditional financial services, providing them access to life-enhancing products and services. The company now plans to introduce e-mobility solutions throughout Africa, as a way to provide sustainable means of transportation for the public by having clean, affordable e-bikes accessible through their innovative financing model.
Research was conducted into appropriate Battery Management Systems (BMS) for e-bikes, covering fundamental concepts of the systems, battery charging algorithms, supported features, and the commercial market. From this information a wiki was developed, simplifying the concepts of the BMS and providing a helpful guide for the different functions of M-KOPA who need to interact with the technology. It can also be used to help identify the appropriate technology required for their application. Another objective of the project was to create a technical dashboard for the BMS system, which would display e-bike data in a clear and intuitive way, for both M-KOPA engineers and end-users. This dashboard was created using the Power BI application, which provides interactive visuals for dashboard creation. The end product provides users with a better understanding of their e-bike's KPI metrics such as state of charge, state of health and distance traveled, which can assist in the maintenance of their vehicles.
With this wiki and dashboard, M-KOPA will be able to better monitor their products and have an understanding of the essential features of e-bikes which will assist in the further development of their e-mobility technology.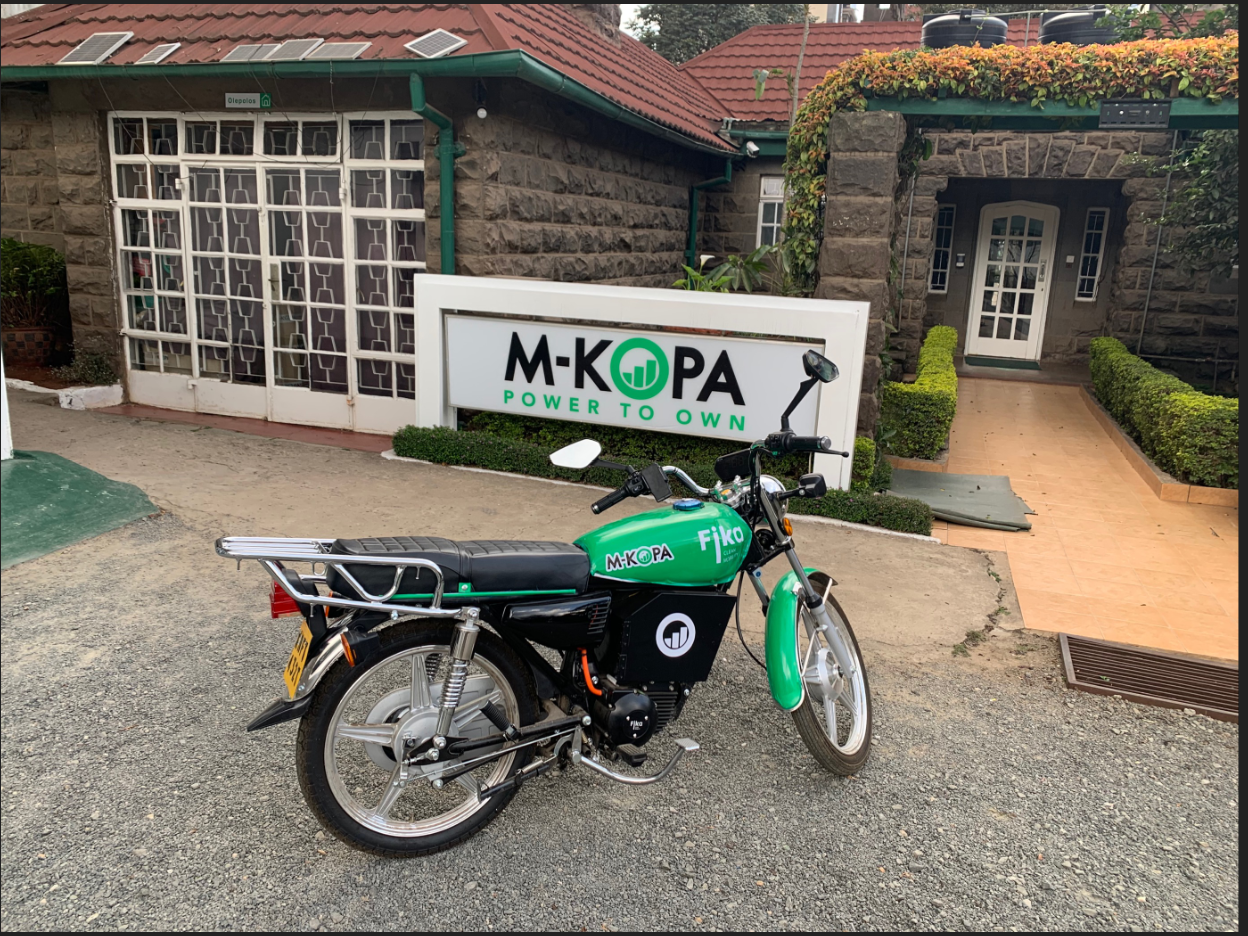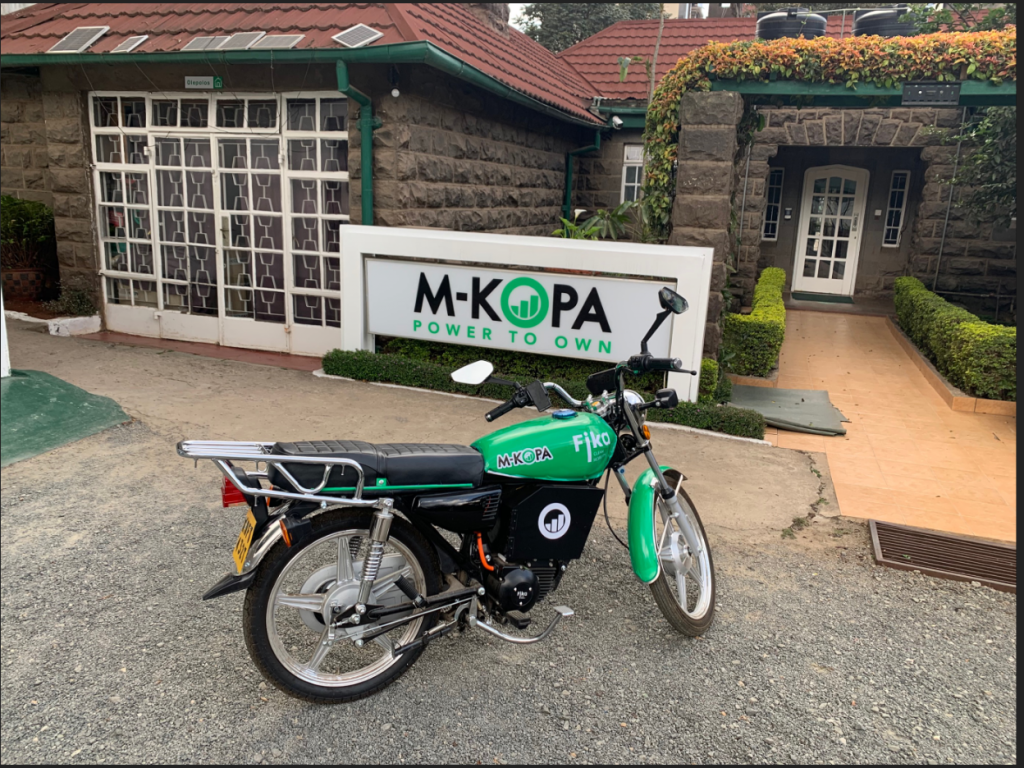 Figure 1: M-KOPA E-Mobility Products.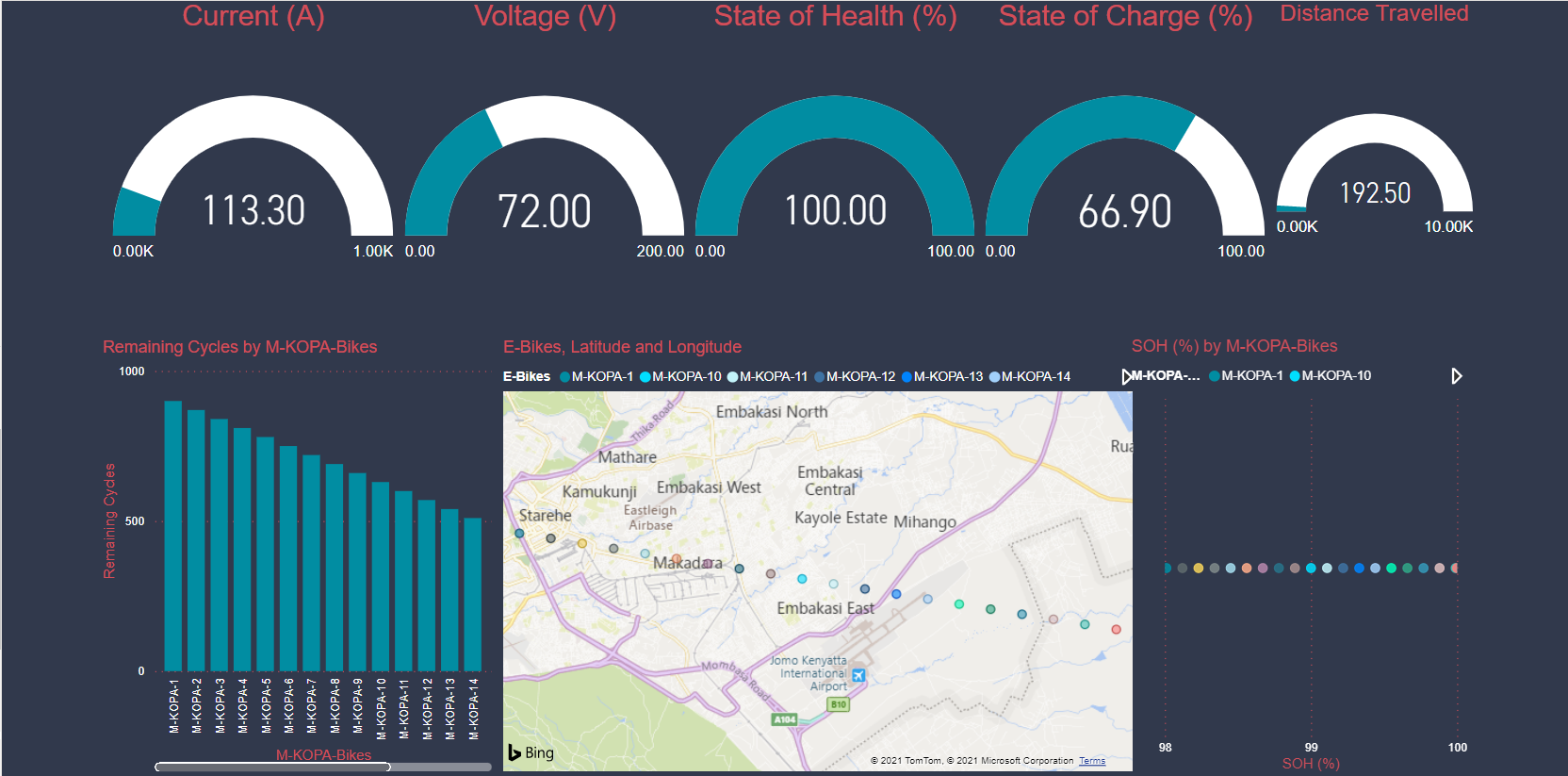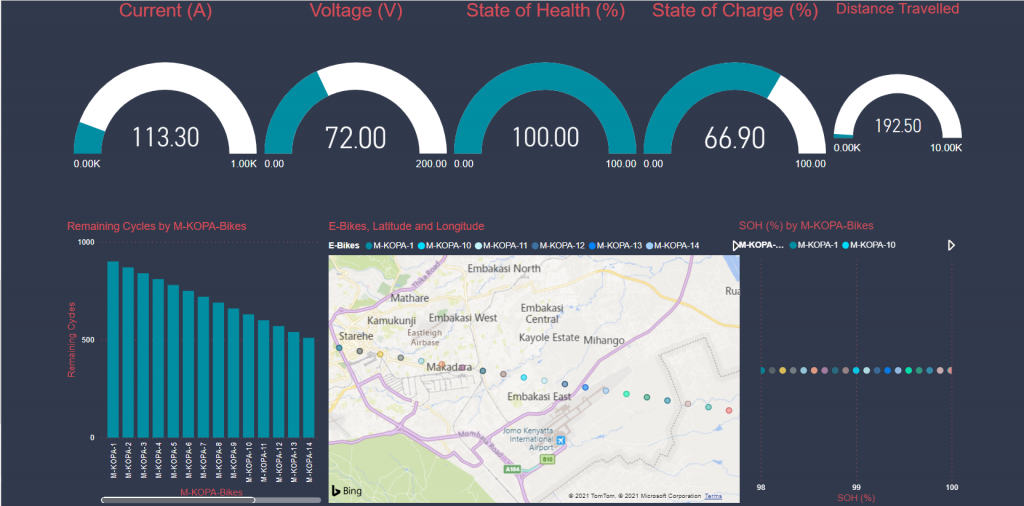 Figure 2: Technical dashboard created during E4C fellowship.
E4C 2021 PROGRAM MANAGEMENT TEAM: Mariela Machado, Senior Program Manager; Grace Burleson, Research Manager; Marilynn Holguín Clover, Program Coordinator; Jonathan Kemp, Program Associate 
ADVISORS AND COLLABORATORS: David Damberger, Managing Director of M-KOPA Mobility and M-KOPA Labs, Kenya; Katherine Owens, Head of Labs at M-KOPA Solar, UK
This research was completed as part of the 2021 E4C Fellowship program. Learn more about the Fellows who worked on this research collaboration by connecting with them on LinkedIn: Alaa Emadeldin Selim and Elizabeth Collins.