Click here to view the full report
As the global population increases, meeting the basic needs of all becomes more challenging. One of the most basic needs for humans is access to clean water. Many people across the globe either live in water-stressed areas or lack access to potable water which is suitable for human consumption. In areas with limited access to clean water, desalination systems are being proposed as a solution. However, the desalination process is energy-intensive and the use of non-renewable energy resources to power such systems presents negative impacts on the natural environment. Therefore, the use of renewable energy sources such as wave, solar, and wind are now being deployed to power desalination technologies to generate clean water in a more sustainable manner.
This report provides a background on the wave energy and desalination sectors, specifically, and how these technologies can address the global water issue. It also highlights the present status of both fields, including the different types of systems available and the potential to integrate both together. Challenges and opportunities within the wave energy sector are also highlighted with an aim to capitalize on the opportunities while addressing the challenges.
The Waves to Water Prize presents an opportunity to promote the development of desalination technologies powered by a low carbon energy source. The goal of this prize is to accelerate the development of wave-powered desalination technologies for remote island communities and disaster relief scenarios. The $3.3 million USD prize is awarded throughout the competition to teams that advance to the next prize stage. The winning team will have had to successfully create a desalination system powered by renewable wave energy which is small enough to fit into a palletized container, is modular to allow for scalability, and is also cost-competitive. This competition has five stages, spanning over three years, to support innovators from initial concept to a fully functional prototype – CONCEPT (Stage 1), DESIGN (Stage 2), ADAPT (Stage 3), CREATE (Stage 4), and DRINK (Stage 5). The last stage is ongoing, and the winner is expected to be announced in April 2022.
As a partner supporting the prize, Engineering for Change (E4C) has provided engineering support and market analyses for both the development and implementation of the competing technologies. Driving development and innovation in this emerging sector will require investment across a number of dimensions including, but not limited to:
Increased funding opportunities for individuals and groups working on these technologies
Collaboration with academia, industry, nonprofits, and government entities for a holistic approach in developing these technologies for widespread adoption
Collaboration with diverse organizations representing end-user needs for wave-powered desalination design
A robust procurement pathway for products with growth of the innovation ecosystem attracting diverse entrepreneurs via platforms such as prizes (ex. Waves to Water Prize) to facilitate funding and networking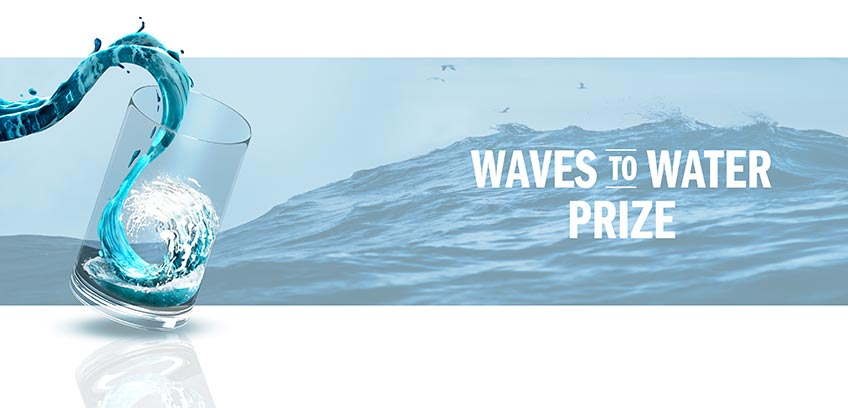 Click here to view the full report
E4C 2021 PROGRAM MANAGEMENT TEAM: Mariela Machado, Senior Program Manager; Grace Burleson, Research Manager; Marilynn Holguín Clover, Program Coordinator; Jonathan Kemp, Program Associate
This research was completed as part of the 2021 E4C Fellowship program. Learn more about the Fellows who worked on this research collaboration by connecting with them on LinkedIn: Buddila Wijeyesekera and Erin Peiffer.