Technological leapfrogging has led to a highly sophisticated renewable energy revolution in Cambodia. Off-grid families connected to pilot grids by the solar power startup Okra are powering basic appliances such as lights, phone chargers, fans, TV's, and water pumps. These communities are also using Okra Solar to power agritech appliances like cricket incubators, egg incubators and freezers. The team is working to power rice hulling machines and washing machines in the future. The combined use of these tools has helped off-grid families generate up to three times their normal annual income. The efforts support the United Nation's Sustainable Development Goal 7 (SDG7), universal access to clean and affordable energy.
In this E4C Webinar, Afnan Hannan, Okra Solar's Co-Founder and CEO and Nithya Menon, Okra Solar's Product Owner and Firmware Engineer, discussed the following:
– How can this model of bringing clean energy to off-grid communities be used in other areas of the world?
– What challenges come from using solar panels in off-grid communities?
– What can all engineers learn from past Okra projects?
– How will leapfrogging allow IoT to advance in the future?
Meet the Speakers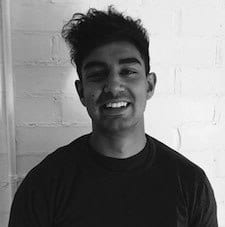 Afnan Hannan – Co-Founder and CEO of Okra Solar
Afnan (Affy) Hannan has an academic background in Renewable Energy Engineering and Economics from the Australian National University. His mission is to empower the under privileged by enabling access to energy and technology. Having worked for various technology companies, such as Bueno (Australia's fastest growing IoT start up) and IBM, Afnan has an appreciation for persevering with challenging problems that require human centric design & implementation of innovative technologies.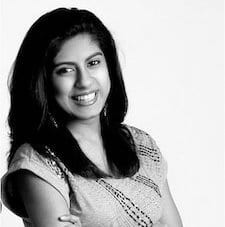 Nithya Menon – Product Owner and Firmware Engineer of Okra Solar
Nithya Menon has a diverse technology background in software, firmware, and design engineering from Harvey Mudd College. She is passionate about applying her knowledge to address global issues of energy and water access and unlock opportunities for the bottom of the pyramid. For most of her career, she has worked across sustainable development sectors in SE Asia and West Africa, developing tools and services to empower rural communities.