Sustainable provision of potable water in low resource contexts remains a key challenge for the international water sector, largely due to the complex interaction of factors that drive service delivery outcomes. In response, there has been an increasing prevalence in the use of systems modeling tools and techniques to gain a systems-level understanding of programmatic leverage points.
Unfortunately, these methods tend to be cumbersome and analytically complex. As a result, they are inaccessible, irrelevant, or both to stakeholders who often have the most intimate understanding of the local context. This webinar presents a research program that seeks to develop an accessible and useful tool – rooted in system dynamics and machine learning – that practitioners can use to inform policy and practice for water service delivery. Current progress on the tool's development and steps forward will be discussed.
View this recorded seminar to learn:
Core tenets of systems thinking and how they can be applied to water service planning and management in low resource settings
Current state of systems theory and practice applied to water service delivery
Complementary combination of system dynamics modeling and machine learning to improve water service policy and practice
E4C's Seminar Series features academic laboratories researching solutions to meet the United Nation's Sustainable Development Goals. The world's cutting edge research deserves a platform with a global audience. Join us for presentations of new findings from investigative teams around the globe each month. And researchers, we welcome your applications to take part in the series. Please send an email to research@engineeringforchange.org.
Presenters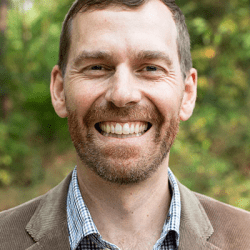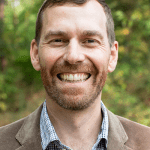 Dr. Jeff Walters is an assistant professor of civil engineering at George Fox University. Jeff's research seeks to develop and refine decision support techniques rooted in complexity science and systems thinking to improve engineering practice and policy for sustainable rural and urban infrastructure system design and management in developing world contexts. His research has been applied within the sectors of WASH, energy, food, and engineering education.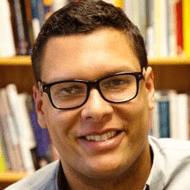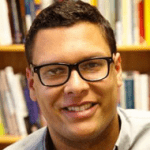 Dr. Jesse Austin-Breneman is an Assistant Professor of Mechanical Engineering at the University of Michigan. He earned his Ph.D. in Mechanical Engineering in 2014 from MIT. He also holds a S.M. in Mechanical Engineering from MIT and a B.S. in Ocean Engineering also from MIT. Previous to his academic career, he worked as a development engineer in Peru, working with rural communities on alternative business opportunities and with local doctors' groups on medical device development. He also spent two years as a high school mathematics teacher in Boston, MA.
He currently is the director of the Global Design Laboratory. The group focuses on developing design processes and support tools to help multi-disciplinary design teams think at a systems-level when performing complex system design tasks. This includes investigating the best way to incorporate system-level interactions between stakeholders in emerging markets into the design decision-making process.