Water, sanitation, and hygiene (WASH) are critical needs for populations affected by emergencies such as natural disasters, outbreaks, and violence. In this Webinar, we will discuss commonly implemented emergency response interventions to treat drinking water, their successes, their failures, lessons learned, and the need for implementation of proven interventions and development of new innovations to improve the quality of water and reduce the diarrheal disease burden in emergencies.
View this webinar to learn about:
WASH roles in an emergency response context
Water quality tests and treatment techniques
Failures, best practices, and development of new WASH methods and technologies
Presenter: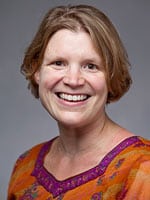 Daniele Lantagne is an Assistant Professor in Civil and Environmental Engineering at Tufts University.  She is an environmental engineer (MIT BS 1996, MIT M.Eng. 2001, PE 2003) who received her PhD in 2011 from the London School of Hygiene and Tropical Medicine.  She completed her post-doctoral work at Harvard's Center for International Development.  Between her degrees she worked at the Centers for Disease Control and Prevention (CDC). Over the past fourteen years, she provided technical assistance and evaluation of chlorination, filtration, and combined treatment household water treatment implementations in more than 50 countries in both the development and emergency contexts. She has published over 20 papers.
Moderator: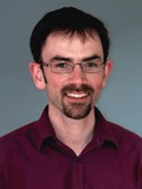 Sean Furey is a Water & Sanitation Specialist based at Skat Foundation in Switzerland. He has over 15 years' experience in the water sector, most recently working in Tajikistan, Liberia and Uganda. His main role is working the Secretariat of the Rural Water Supply Network (RWSN) and is the lead on handpump technology and water source p