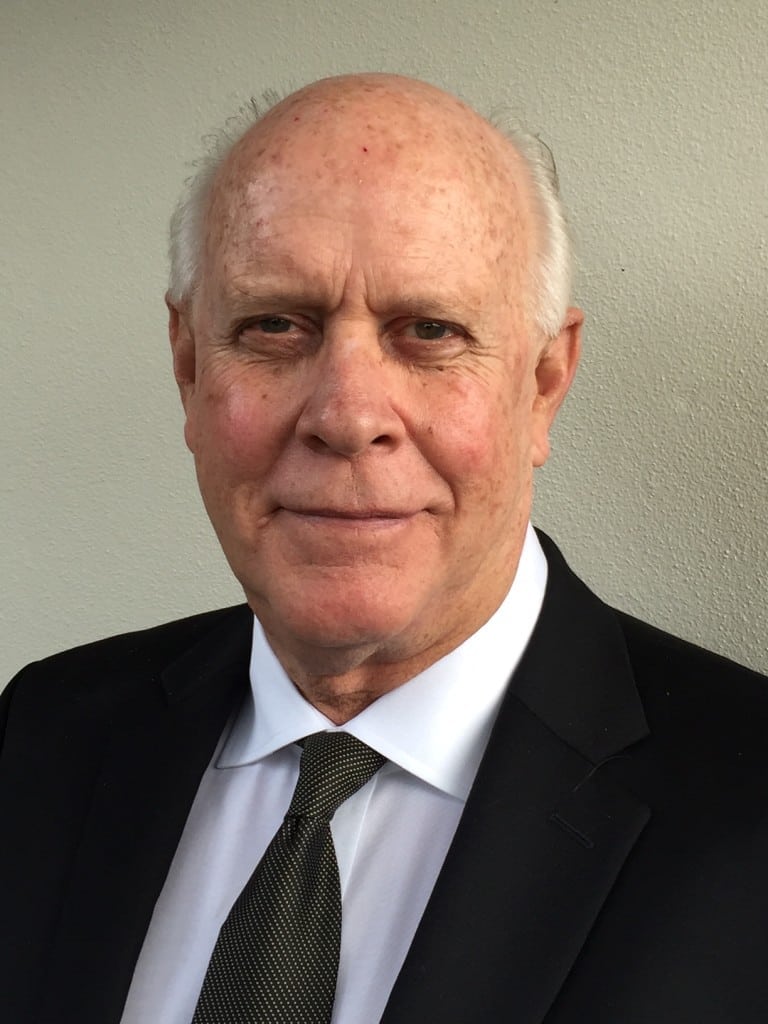 Fred Schilling installed a toilet with a closing flap in a home in Haiti and instantly changed a family's life. Sewer gas had wafted up from the open pit latrines through the toilet and into the home before the SaTo toilet pan capped the hole.
The gas, a euphemism for fumes from decomposing human waste, smells as bad as you can imagine and makes life in the home difficult. An organization called Food for the Poor built homes in Haiti after the earthquake in 2010, connecting blocks of four homes to a shared pit latrine. If the pit is emptied when it fills and the system is maintained, it can slash the rate of disease transmission. But the fumes are a nuisance.
Schilling, a Master Plumber, backflow tester and repair technician in the US state of Florida, donated his time and expertise to the work to rebuild Haiti after the quake. He teamed with Jim McHale at American Standard Brands, who had helped develop the SaTo toilet pan with its closing flap. American Standard donated 8000 toilet pans and Schilling installed the first in the Western Hemisphere.
"What we have learned in our five years is that the need for clean safe water and safe sanitation throughout the world is far greater than we ever imagined."
"There is no better feeling than seeing someone's life improved from the results of the skills we have as plumbers. In 2014, when I installed the first SaTo toilet pan in a family's home in Haiti and saw the reaction of the woman who lived there when she realized I just made the sewer gas smell disappear… priceless!!!!" Schilling says.
You can see that reaction and the toilet pan installation in the video below.
Schilling is one of the first members of the young organization Plumbers Without Borders, and the first to travel abroad to improve sanitation in a developing country. He has made five volunteer work trips to Haiti in the years following the quake. Most of the effort has been to provide clean drinking water. We asked Schilling five questions.
E4C: What are some of the common sanitation problems that you've seen in Haiti?
FS: In Haiti, it's the lack of any sanitation disposal at all that's the problem. 80-90 percent of the population practice open defication. This is why the SaTo is ideal for a country like Haiti
E4C: How do you decide what kind of toilets to install in a given area?
FS: The biggest challenge we have in determining what type of toilet to install in Haiti and other developing Countries is the lack of water. That's why the SaTo is so ideal for not only Haiti but the rest of the developing countries throughout the world. Typical toilets that use even 1.28GPF are just not practical and can't ever be considered.
E4C: Studies suggest that people don't always use toilets even if they're available. Do you address that problem at PWB when you go into a community?
FS: What we found working with American Standard and Jim McHale is that we need to address the cultural issues of sanitation throughout the world. We need to be sensitive to this issue and adapt, provide and educate the population in ways and means of improving sanitation that fits well with their particular culture. For example, "sitting and squatting" varies throughout the world, and American Standard has continued to modify and further develop the SaTo to fit these needs.
E4C: In your work in developing countries, what has been one of the instructive mistakes that you've made, and what did you learn from it?
FS: We haven't made any mistakes that we are aware of in Haiti or any other countries. What we have learned in our five years is that the need for clean safe water and safe sanitation throughout the world is far greater than we ever imagined.
E4C: Tell us about a time when you realized that you're in the right line of work with Plumbers Without Borders and you felt that it's all worth it.
FS: One of my first trips to Haiti shortly after the earthquake I held a workshop at Haiti Tec (a trade school in Port au Prince that PWB supports). Most of the population at that time was living under blue tarps. More than forty students attended that workshop and many of them had suits and ties on. It was a sign of respect for me as a Master Plumber, but more importantly it made me aware of how eager they were to learn how to help themselves. I don't think I taught much plumbing that day, but I inspired them and gave them hope. After the workshop, every student gave me a big hug and thanked me for coming. At that point, I knew that I and PWB could make a difference not only in Haiti but throughout the world.
tags: Haiti, pit latrine, Plumbers Without Borders