About Rob Goodier
I'm the editor and writer at Engineering for Change. Read my work and the work of hundreds of experts who share their ideas with us on the News and Insights page: https://www.engineeringforchange.org/news-and-insights/.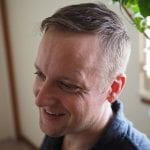 Click here for the webinar
Rob Goodier In 3 Questions
Followed By Rob Goodier
Rob Goodier hasn't followed anyone yet.