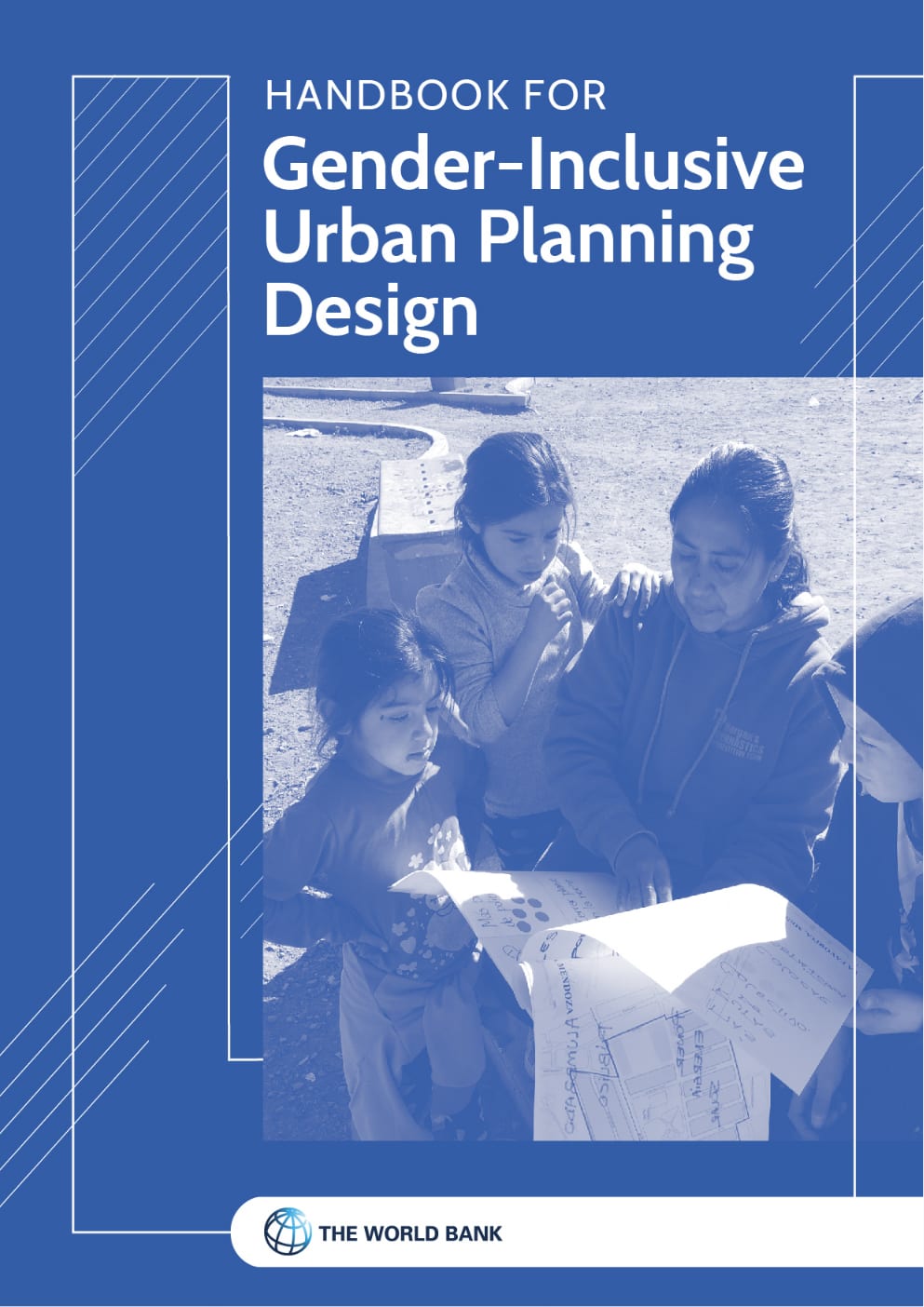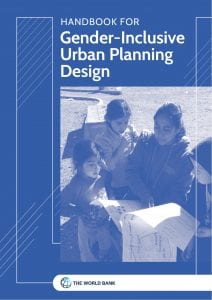 Urban planning, the spatial and political process of developing land use and infrastructure in the built environment, has emerged over time to be one of the most powerful professions in our rapidly urbanizing world. From locating public spaces and schools, to aligning corridors of transportation between residential and industrial zones, urban planners and designers shape our cities which, in turn, shape our societies. This reciprocal influence between our built environments and social structures, however, means that most (if not all) cities around the world have been planned and built along the lines of deeply entrenched biases that are defined through gender and identity. Gender biases in the built environment contribute directly to social and economic inequities, leaving many women and sexual and gender minorities, especially if they have a disability, invisible and voiceless in the public realm. How can the urban planning profession – and we as citizens of our rapidly urbanizing world – eliminate biases in the development of urban environments and strive towards a more inclusive society?
The Handbook for Gender Inclusive Urban Planning and Design, developed by the team at Kounkuey Design Initiative (KDI) in partnership with the World Bank, seeks to acknowledge and address these trends of gender biases in the planning and design professions. The handbook provides practical guidance for government officials, private contractors, and non-profits on how to implement gender-inclusive planning and design strategies to advance gender equity and unlock more inclusive development in cities around the world.
Structured into six chapters, the first outlines the objectives of the handbook and provides useful 'how to use' guidance for navigating through the document. The second chapter establishes the justification for gender inclusive design, giving the reader the tools to both identify biases and envision an informed, inclusive city. Foundations of gender-inclusive planning and design can be found in chapter three, where essential goals and commitments needed to structure an inclusive initiative are highlighted and clarified. The fourth chapter then provides detailed guidance in terms of process (i.e. – how to engage women in workshops, appropriate data collection strategies) and product (design and planning guidelines for mixed-use zoning, multimodal and comprehensive transport systems, etc) that help practitioners understand what exactly "gender-inclusive" looks like in practice. These chapters are followed by 10 critical case studies from around the world that illustrate creative applications of inclusive planning. The document then concludes with a hefty list of references and sources.
The handbook was released at the tenth World Urban Forum in Abu Dhabi in February 2020 and has already begun to catalyze discussion and new gender-inclusive initiatives. The document has been downloaded over 4000 times, and KDI has been approached by numerous organizations interested in incorporating the strategies for inclusion into their urban planning practices.
Rosie Jewell, one of KDI's co-authors, says the interest around the document as a capacity-building resource demonstrates the gap there has been between policy and practice in gender-inclusive development.
"Practitioners and experts we spoke with told us that the policy is there – it has been for decades – but we often don't know what 'gender-inclusive' looks like on the ground, or how to bring women, girls, and sexual and gender minorities into the discussion in a meaningful way," Ms. Jewell says.
This manual is one of 20 documented in the Habitat sector on Engineering For Change's Solution Library, an online knowledge source for entrepreneurs and practitioners working in innovative products in the tech for development space. Ranging from toolkits on structural rehabilitation of buildings to the development of flood resilient infrastructure, this sub-category of manuals reflects our intention to expand into methods of design, development, and humanitarian response.
If you know of any manuals or documents that you think should be included, please let us know in the comments section below or send email to solutions@engineeringforchange.org.