One block north of the walled old city in the heart of Chiangmai in northern Thailand a glass-front shop displays flashing LED traffic lights, wind turbines and more than a dozen solar devices. Engineo and its team of engineers and technicians designs, assembles and sells products powered by renewable energy. The company's solar panels, solar water pumps, wind turbines and biogas digesters power the region's farms, roads and even a monastery. A detailed blog on the Engineo Web site outlines some of the projects the company has taken on. We present this photo gallery of their showrooms.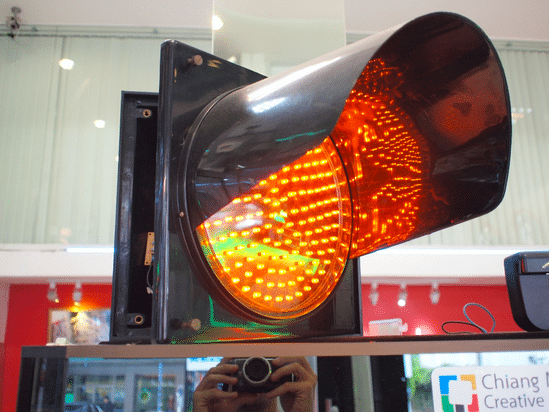 LED street lights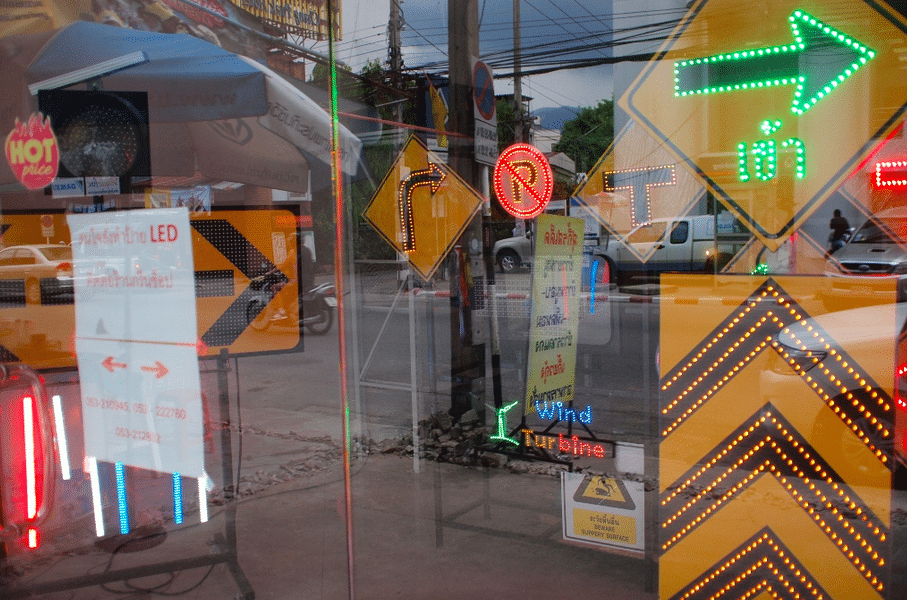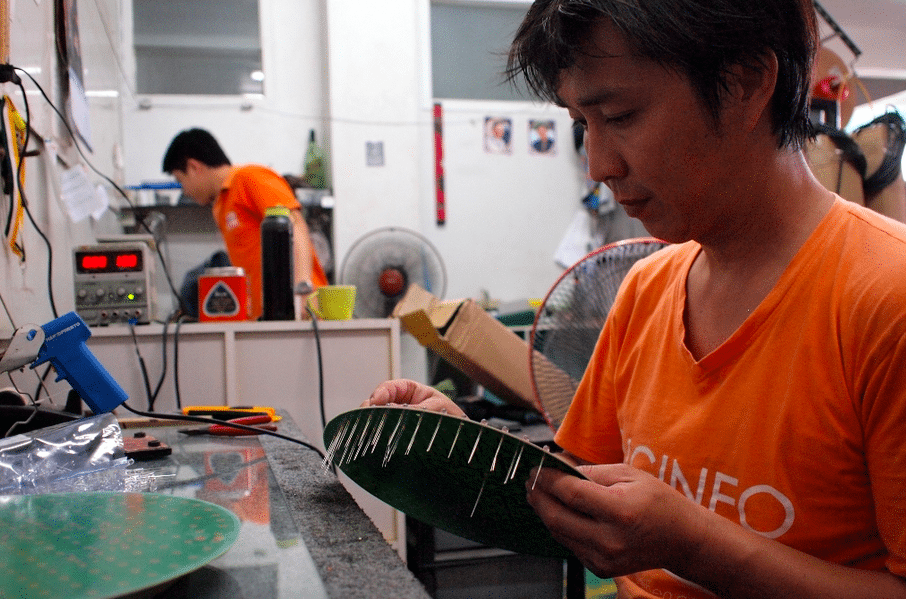 Engineo's technicians assemble their LED street and traffic lights like this one. They also instruct customers in how to assemble the products.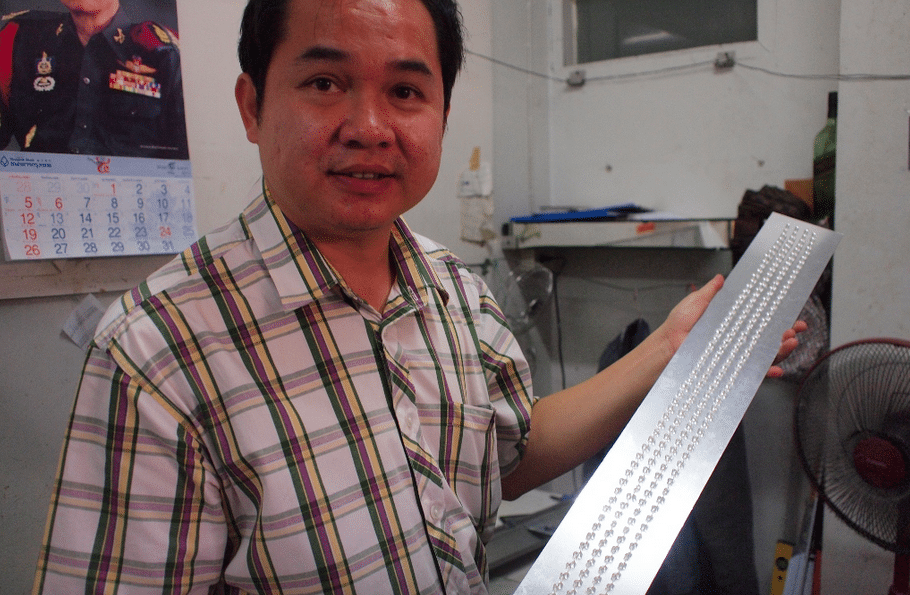 Thanad katpradit, Engineo's Director of Engineering, shows an LED street lamp midway through the assembly process.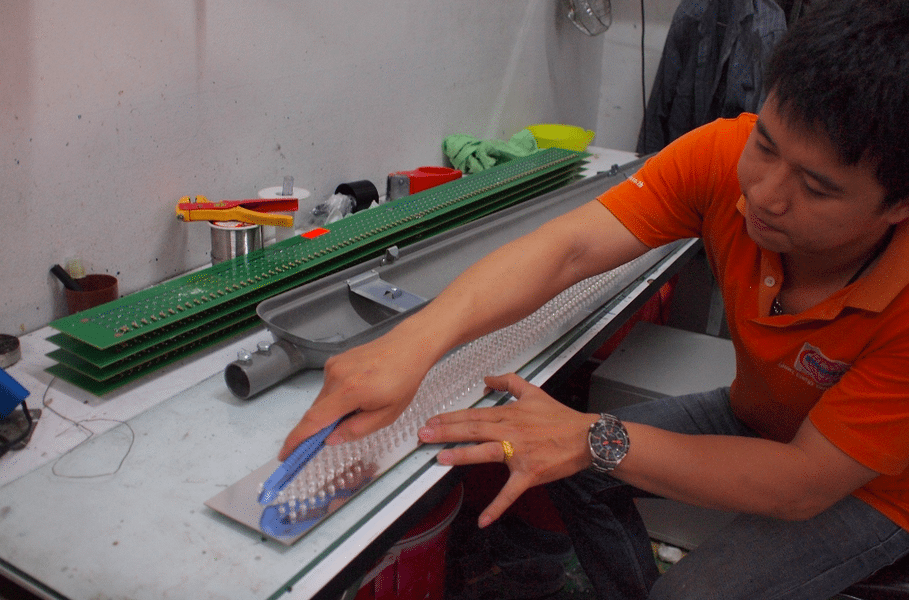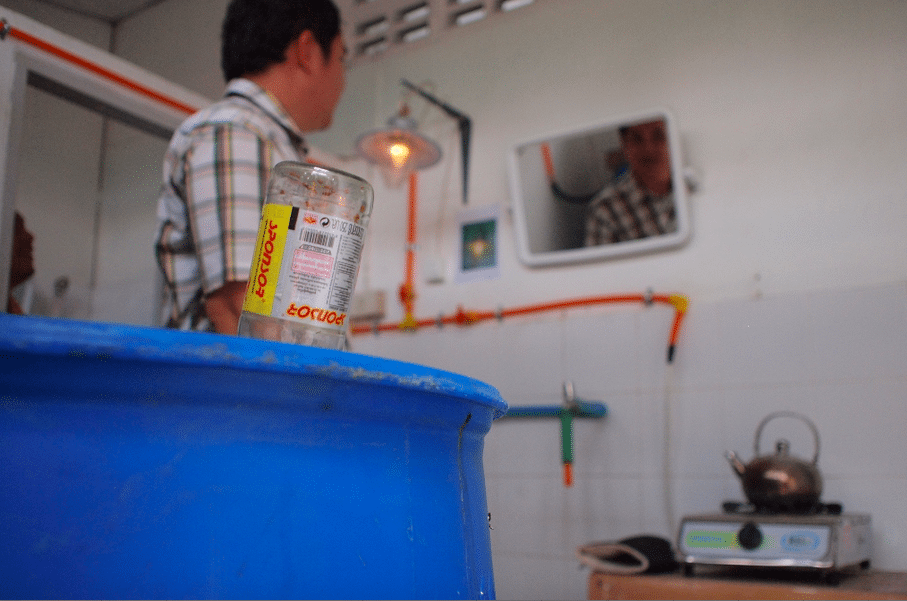 Next door to the main showroom, Engineo has opened a biogas tutorial and device display. The wares for sale now include the biogas-powered lamp and range in the background of this photo. The blue drum in the foreground contains the raw material for biogasgeneration.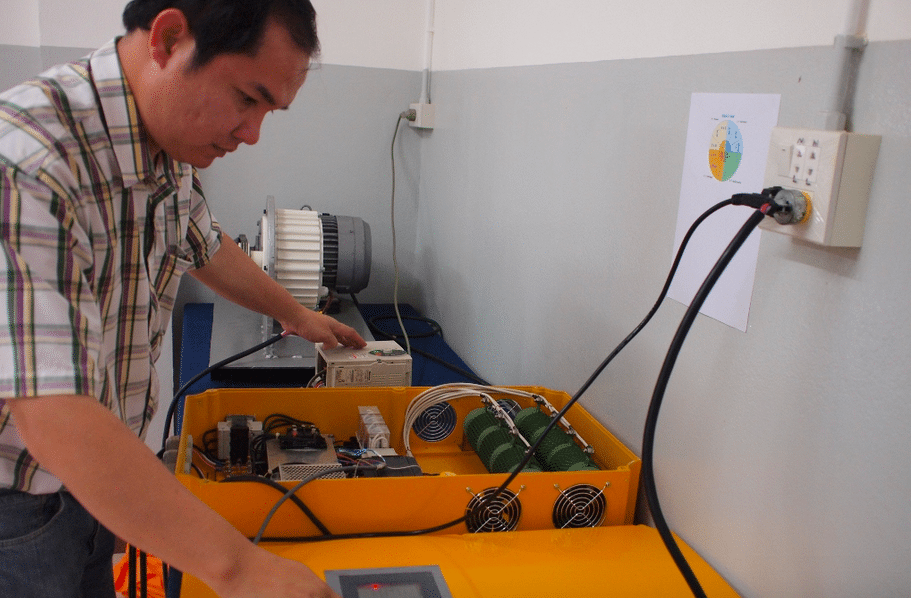 Engineo develops new products, including this micro-wind power generator for areas where the windspeed is low.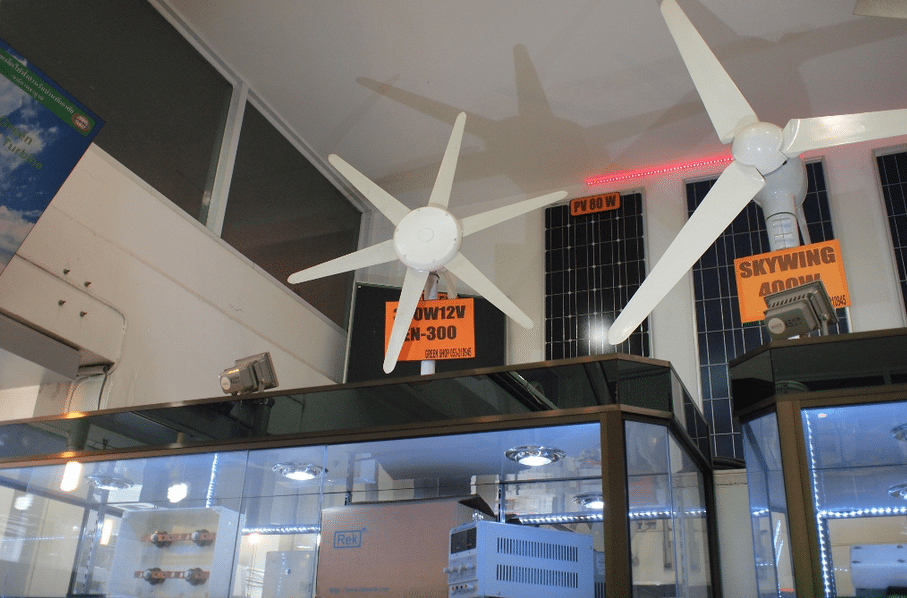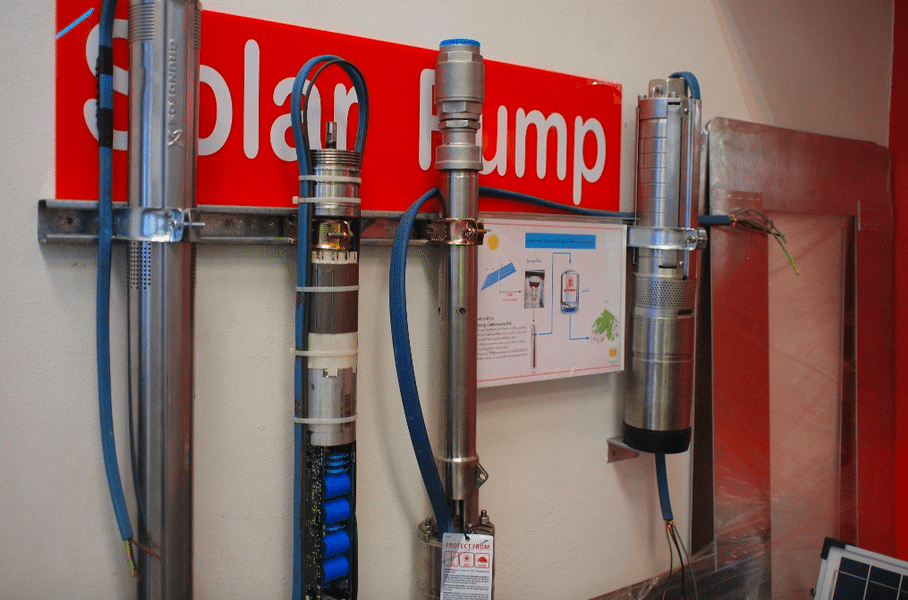 Engineo installs solar pumps in agricultural fields around Chiang Mai and throughout northern Thailand.
All photo by Rob Goodier / E4C.