From Waste to Energy: Standardizing the Work-Stream of Biodigester Solutions
Sistema.bio empowers farmers to sustainably convert farm and animal waste into energy. This project was aimed at standardizing designs and drawings of the Sistema.bio biodigester to improve work streams and quality of workmanship. Farmers can improve their productivity and farm output with the biofertilizer produced by the biodigester and burn biogas for cooking and energy, reducing reliance on biomass or LPG. The biodigester is a low maintenance solution that offers long-term benefits. Quality of life has improved for farmers as they can now use biogas, an environmentally-friendly source of energy, to prepare meals.
With Sistema.bio expanding to Kenya, India, Mexico and Colombia, new challenges arose. Different farmers' needs must be catered for uniformly to maintain organizational standards. Initially, the Sistema.bio team created design drawings for the biodestor that varied based on different contexts. To remedy this, Engineering For Change came up with universal designs suitable for use globally.
A layer-based approach was used to enable different teams to quickly customize and scale accordingly. As a result, Sistema.bio has become more efficient in delivery.
Teams are now able to obtain customizable drawings and designs from the repository created. This has enabled ease in supervision and monitoring of works, and in general, better workmanship and durable infrastructure which go a long way in ensuring that the client gets value for money.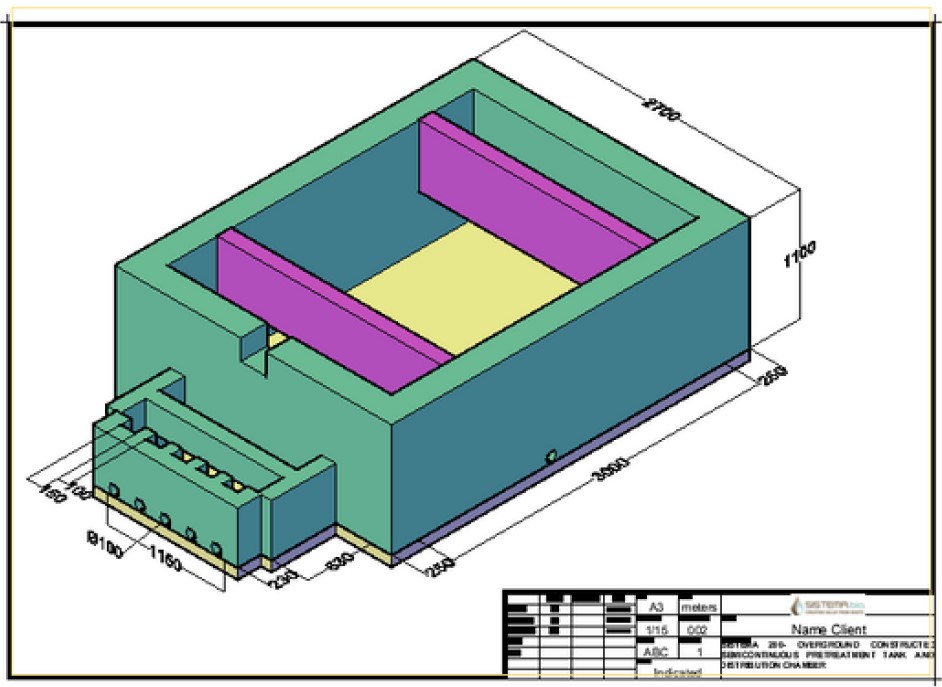 Rendered Overground constructed semicontinuous pretreatment tank and distribution chamber for S200