This collaboration aimed to support Build Health International (BHI)'s efforts in documenting the existing mechanical and electrical systems for the Hospital Wesleyan de La Gonâve in Haiti. Additionally, the fellowship sought to develop a standard internal procedure that the organization can use to enable information gathering and synthesis for assessing such systems in hospitals and campuses located in low and middle-income settings.
In contexts of limited resources, it is often difficult for healthcare settings to adhere to international standards. The Development of analysis frameworks and evaluation metrics therefore are often needed in these spaces to inform and guide effective assessments of critical electrical, Water, Sanitation and Hygiene (WASH), solid waste management, plumbing, ventilation, and fire safety infrastructure.
The existing hospital under analysis serves the approximately 130,000 inhabitants of La Gonâve Island. Several of its critical infrastructure systems are in a poor state and some essential medical services are not offered, forcing people to travel long distances by boat so as to access medical services on the main island. The work carried out for this project aims to improve the access to quality, affordable and sustainable healthcare services by applying a framework that guides long and short-term strategy while identifying prioritized capital projects.
This collaboration began by conducting an analysis of data gathering and site assessment strategies for existing healthcare facilities; with the goal of developing a data collection framework for the Wesleyan Hospital that enables remote observation through the use of High-Quality 3D imagery. Interview protocols to gather insights from key stakeholders were also developed in order to fill in the gaps of knowledge encountered through the remote observation systems. Upon initializing the established protocols, the states and compliance of the hospital's mechanical, electrical, and plumbing systems were documented, assessed, reported on, and integrated into architectural building plans to accurately reflect the facilities present. The fellowship concluded with the drafting of a critical systems assessment report that includes phased recommendations for the improvement of the different engineering systems and the creation of a blank field assessment template that BHI can use for future projects.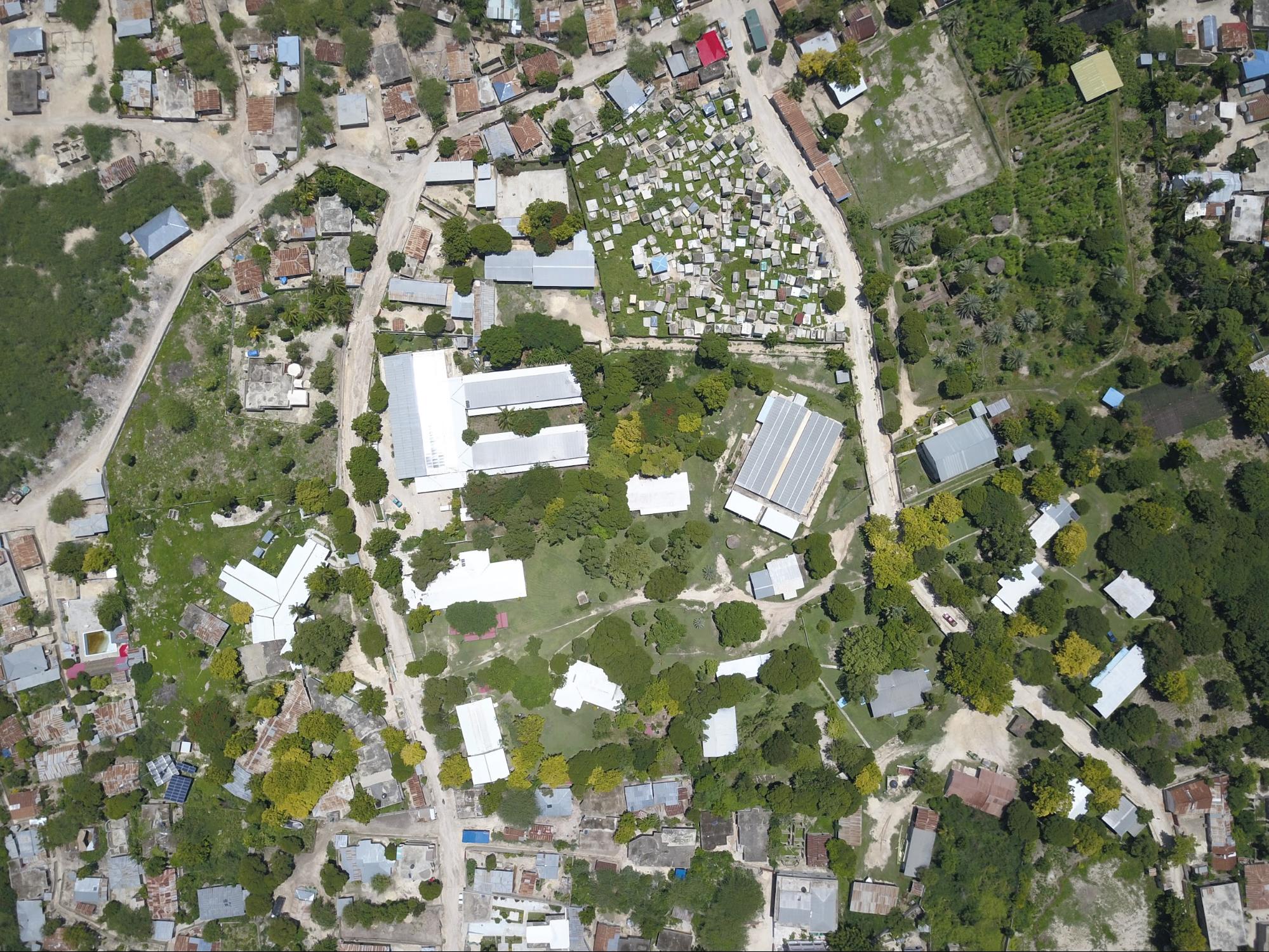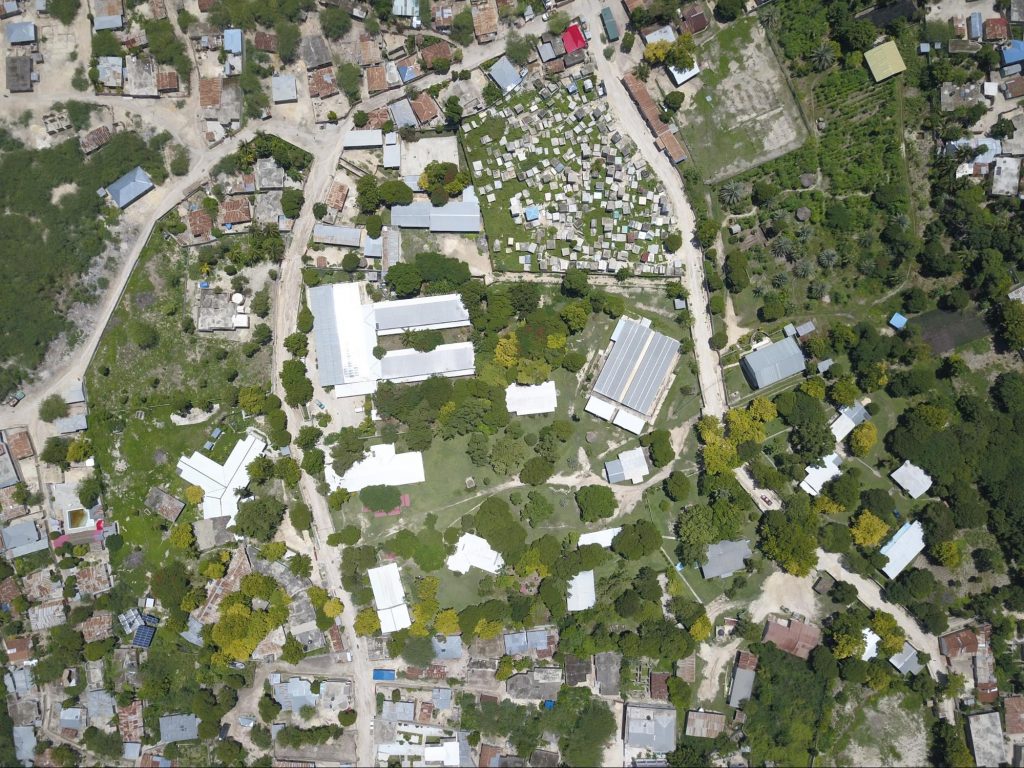 Figure: Aerial Drone image of the Hospital Wesleyan de La Gonave complex, Haiti (Source: BHI).
ADVISORS AND COLLABORATORS: Gerard Georges, Director of Architecture, BHI; Allison Denisky, Senior Architectural Designer, BHI; Jaresiah Desrosiers, Facilities Manager, BHI; Eric Buckley, Senior Structural Engineer, BHI
E4C 2021 PROGRAM MANAGEMENT TEAM: Mariela Machado, Senior Program Manager; Grace Burleson, Research Manager; Marilynn Holguín Clover, Program Coordinator; Jonathan Kemp, Program Associate