The Design of an LPG Tabletop Gas Burner for Rural Kenya: The JuaJiko
More than ¾ of rural Kenyans burn biomass for cooking. This inspired Sunvine Africa, a clean energy start-up, to work on clean cookstoves, particularly LPG tabletops and cylinders as a means of combating climate change by providing innovative energy solutions to the rural and off-grid communities in Kenya. The Sunvine gas tabletop – "The JuaJiko" is designed to be a low-cost, durable, unique LPG tabletop burner with favorable thermal efficiency and energy-harvesting capabilities.
We began with an extensive product benchmarking exercise, broke down our design into modular components and then began to research and ideate on each component. We proposed unique, low-cost, sustainable, and efficient designs for each component while leaving room for future innovation on each component. We settled on an infrared burner for the burner assembly along with its controls. For the enclosure (housing) we developed four major concepts made from interlocking plates, composite materials and clay/ceramic materials in varying configurations.
For our energy-harvesting capabilities, we designed the "Sun Ring" to capture residual energy in a particularly important heat zone. The "Sun Ring" is a promising product that can work with various thirdparty cookstoves, but it still needs extensive product development and testing.
We did a study for the rural population in Kenya where we aim to evaluate our prototypes and conducted interviews with important stakeholders to support our user-centered design approach, our judgments, and assumptions. The comments we received improved our decision-making, enabled us to improve the concepts, and helped us choose two enclosure concepts to move on to the prototype step.
The Sunvine gas tabletop – "The JuaJiko," is an inclusive product designed for developing countries will help in the fight against climate change by providing affordable, dependable equipment that uses clean fuel and gives off extremely low emissions. It would also help to improve public health by reducing respiratory diseases from unclean cookstoves. Additionally, the "Sun Ring", a thermal energy harvesting product compatible with other cookstoves, seeks to expand the value proposition Sunvine can offer its users.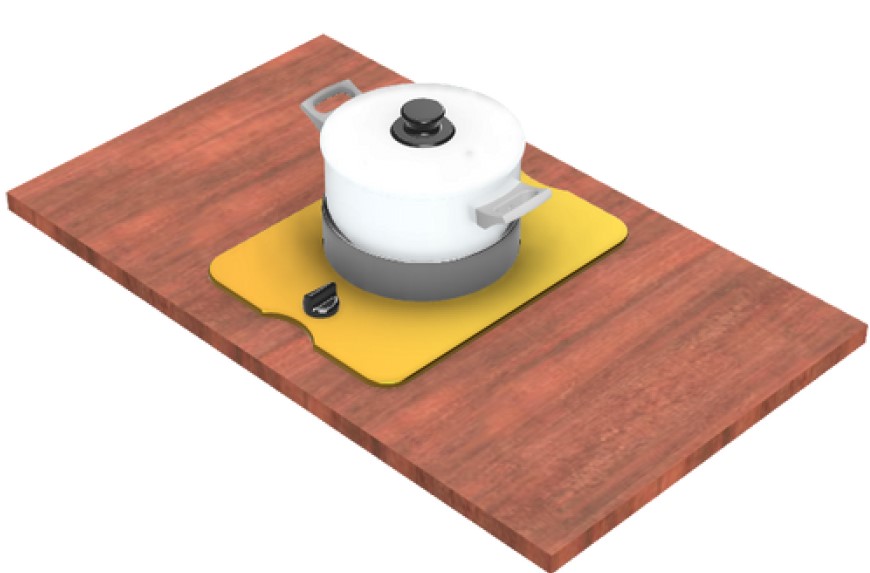 The JuaJiko: a unique, low-cost, durable LPG cooker with favorable thermal efficiency and energy-harvesting capabilities. Attribution: Sydney Okoroafor