The Global Social Impact Fellowship at Lehigh University is an integrated experiential learning, original research, and entrepreneurial engagement program that brings together undergraduate and graduate students, faculty, and external partners to collaborate on multi-year sustainable development ventures in low- and middle-income countries. Current ventures are striving to address challenges related to maternal mortality, sickle cell disease, malnutrition and stunting, plastics pollution, mental health, outdoor air quality, etc. in Sierra Leone, Philippines, and Kazakhstan.
Participants will gain practical insights to strengthen their own unique impact-focused programs. This seminar discussed academic model and logistics, project and fieldwork funding model, and practical partnerships. Watch to learn about faculty engagement mechanisms that transform two courses into a dynamic and productive entrepreneurial ecosystem.
E4C's Seminar Series features academic laboratories researching solutions to meet the United Nation's Sustainable Development Goals. The world's cutting edge research deserves a platform with a global audience. Join us for presentations of new findings from investigative teams around the globe each month. And researchers, we welcome your applications to take part in the series. Please send an email to research@engineeringforchange.org.
Presenters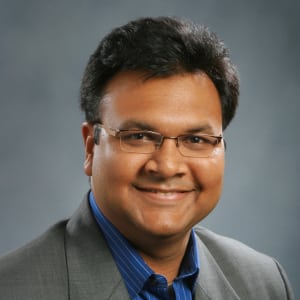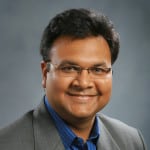 Khanjan Mehta is the inaugural Vice Provost for Creative Inquiry and Director of the Mountaintop Initiative at Lehigh University. Mehta champions the creation of learning environments and ecosystems where students, faculty, and external partners come together to increase their capacities for independent inquiry, take intellectual risks and learn from failure, recognize problems and opportunities, and effect constructive and sustainable change. Previously, Mehta was Founding Director of the Humanitarian Engineering and Social Entrepreneurship (HESE) Program at Penn State University. Mehta serves as an Associate Editor of the IEEE Technology and Society Magazine and Contributing Editor for the Engineering 4 Change portal. His latest book, Solving Problems that Matter (and Getting Paid for it), takes a deep dive into STEM careers in social innovation and global sustainable development. He is also a former Contributing Editor for Engineering for Change and has presented an Engineering for Change webinar on "Strengthening Humanitarian Ventures Through Concurrent Research Initiatives" in the past.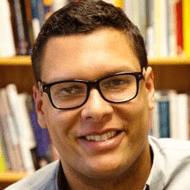 Dr. Jesse Austin-Breneman is an Assistant Professor of Mechanical Engineering at the University of Michigan. He earned his Ph.D. in Mechanical Engineering in 2014 from MIT. He also holds a S.M. in Mechanical Engineering from MIT and a B.S. in Ocean Engineering also from MIT. Previous to his academic career, he worked as a development engineer in Peru, working with rural communities on alternative business opportunities and with local doctors' groups on medical device development. He also spent two years as a high school mathematics teacher in Boston, MA.
He currently is the director of the Global Design Laboratory. The group focuses on developing design processes and support tools to help multi-disciplinary design teams think at a systems-level when performing complex system design tasks. This includes investigating the best way to incorporate system-level interactions between stakeholders in emerging markets into the design decision-making process.