Service providers are often utilities providing access to clean water, safe sanitation, and affordable energy. However, in many developing countries, there remains a significant gap between the providers' intent and their impacts measured over time.
A combination of technologies may help address these information asymmetries and enable improved decisions and response. In particular, in-situ "Internet of Things" (IOT) sensor technologies directly measuring water service delivery and relaying data over satellite and cellular data networks can enable improved feedback and accountability.
Participants of this Seminar Series learned from Dr. Evan Thomas, the Director of the Mortenson Center in Global Engineering. Presently, a group of partners are currently installing satellite connected sensors on boreholes in the arid regions of Northern Kenya and Afar and Somali Regions, Ethiopia. Today the Mortenson Center in Global Engineering is monitoring over 3 million people's water supply, scaling to 5 million in 2020. Roughly half of water systems are functioning at any given time. Its intervention is aimed at achieving continuous functionality of services. Two ongoing experimental evaluations, in Kenya and Ethiopia, will establish its impact.
E4C's Seminar Series features academic laboratories researching solutions to meet the United Nation's Sustainable Development Goals. The world's cutting edge research deserves a platform with a global audience. Join us for presentations of new findings from investigative teams around the globe each month. And researchers, we welcome your applications to take part in the series. Please send an email to research@engineeringforchange.org.
Presenters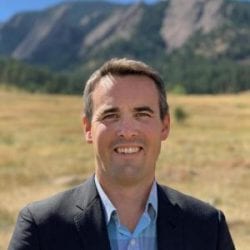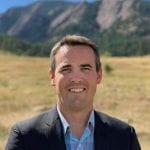 Dr. Evan Thomas is the Director of the Mortenson Center in Global Engineering and holds the Mortenson Endowed Chair in Global Engineering at the University of Colorado at Boulder. He is a tenured Associate Professor jointly appointed in the Civil, Environmental and Architectural Engineering and the Aerospace Engineering Sciences Departments, and an affiliate faculty in Environmental and Occupational Health at the Colorado School of Public Health. Evan is a currently a member of the NASA and USAID SERVIR Applied Sciences Team.
Evan has a PhD in Aerospace Engineering Sciences from the University of Colorado at Boulder, is a registered Professional Engineer, and has a Masters in Public Health from the Oregon Health and Science University.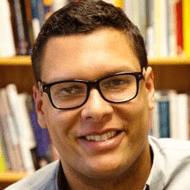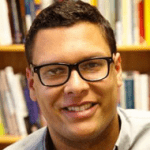 Dr. Jesse Austin-Breneman is an Assistant Professor of Mechanical Engineering at the University of Michigan. He earned his Ph.D. in Mechanical Engineering in 2014 from MIT. He also holds a S.M. in Mechanical Engineering from MIT and a B.S. in Ocean Engineering also from MIT. Previous to his academic career, he worked as a development engineer in Peru, working with rural communities on alternative business opportunities and with local doctors' groups on medical device development. He also spent two years as a high school mathematics teacher in Boston, MA.
He currently is the director of the Global Design Laboratory. The group focuses on developing design processes and support tools to help multi-disciplinary design teams think at a systems-level when performing complex system design tasks. This includes investigating the best way to incorporate system-level interactions between stakeholders in emerging markets into the design decision-making process.