About this Webinar:
Sustainable energy is essential for sustainable development – from powering economies to achieving the Millennium Development Goals, from combatting climate change to underpinning global security. However, widespread energy poverty still condemns billions to darkness, to ill-health, to missed opportunities for education and prosperity. That's why the UN has called for universal access to energy by 2030. To achieve this, we need to scale up successful examples of clean energy and energy-efficient technologies; innovation that can spread throughout the developing world; partnerships with the private sector; and visionary leadership.
In this webinar, Drew Corbyn will discuss the role of energy in human development and challenging poverty; presenting Practical Action's recently launched Poor People's Energy Outlook 2012, which supports the 2030 goal of universal energy access by helping to better define the dimensions of energy poverty, and the range of solutions needed in order to combat it.Evan Thomas will present how Manna Energy leverages carbon finance to allow larger scale distributions of energy technologies and creating opportunities for entrepreneurs and development practitioners in the process of developing sustainable energy projects. Furthermore, Evan will touch on the monitoring of those programs in a more accountable way through his work at PSU with the SWEETLab.
Presenters:

Drew Corbyn is an Energy Consultant with Practical Action. Drew graduated in Engineering and has developed his career in the energy access field. He has spent significant time working in developing countries including the Philippines and Nepal, with local organisations on rural energy projects using appropriate technology.
Favourite project: "The Poor people's energy outlook report has been a really interesting project for me. Working on this project has allowed me to take my experience of how people in developing countries use energy – the deprivation of people living without modern energy, and how lives can change when it is accessed – and influence the wider development community. Practical Action has a loud voice in advocating for increased energy access, and the PPEO has been a powerful tool in presenting and communicating this knowledge and understanding."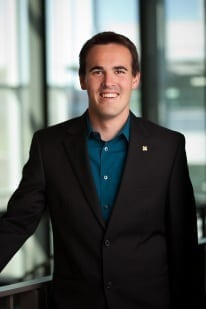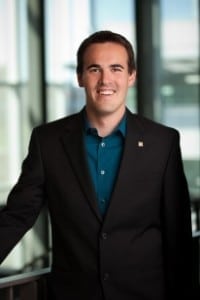 Evan A. Thomas Ph.D., P.E. is an Assistant Professor and Director of the SWEET Lab, and a Faculty Fellow in the Institute for Sustainable Solutions at Portland State University. Evan's research and teaching interests include developing sustainable life support systems for spacecraft and the developing world. Evan is also a social enterprise executive as the founding Executive Vice President of Manna Energy Limited. Prior to joining PSU, Evan worked as a civil servant at the NASA-Johnson Space Center in Houston, Texas for six years. At NASA, Evan was a principal investigator and project manager in the Life Support and Habitability Systems Branch working on concepts for sustainable Moon and Mars spacecraft. Evan holds a Ph.D. in Aerospace Engineering Sciences from the University of Colorado at Boulder.