Loss, conflict, and reduced wellbeing are common in regions of the world stressed by climate change and increasing competition for limited resources. The conventional approach to engineering design that creates products, services, and infrastructure for today's needs must be reevaluated to consider resilience and adaptability, and further, include skillsets from anthropology, economics, and business. This Engineering for Change Seminar Series webinar was led by Dr. Nathan Johnson of Arizona State University and Dr. Jesse Austin-Breneman of the University of Michigan. It outlines approaches to innovation that blend academic research with business practices to create use-inspired solutions with examples in rapidly deployable services for refugees, microgrid design techniques, resilient infrastructure, and workforce development.
E4C's Seminar Series features academic laboratories researching solutions to meet the United Nation's Sustainable Development Goals. The world's cutting edge research deserves a platform with a global audience. Join us for presentations of new findings from investigative teams around the globe each month. And researchers, we welcome your applications to take part in the series. Please send an email to research@engineeringforchange.org.
Presenters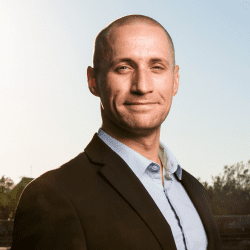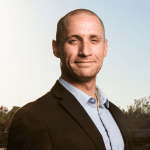 Dr. Nathan Johnson is an Associate Professor in The Polytechnic School of the Ira A. Fulton Schools of Engineering at Arizona State University. His work translates academic research to deployment for projects in the areas of energy access, grid modernization, microgrids, and critical infrastructure. Dr. Johnson is also an active educator with training and workforce development programs inside and outside the university. At ASU, Dr. Johnson leads the Laboratory for Energy And Power Solutions (LEAPS) that creates technical and business solutions that facilitate the global transition to a resilient low-carbon economy. Before joining ASU, he worked in product development and business development for the energy sector with projects across 15 countries.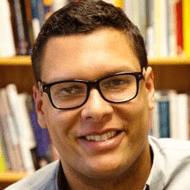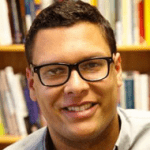 Dr. Jesse Austin-Breneman is an Assistant Professor of Mechanical Engineering at the University of Michigan. He earned his Ph.D. in Mechanical Engineering in 2014 from MIT. He also holds a S.M. in Mechanical Engineering from MIT and a B.S. in Ocean Engineering also from MIT. Previous to his academic career, he worked as a development engineer in Peru, working with rural communities on alternative business opportunities and with local doctors' groups on medical device development. He also spent two years as a high school mathematics teacher in Boston, MA.
He currently is the director of the Global Design Laboratory. The group focuses on developing design processes and support tools to help multi-disciplinary design teams think at a systems-level when performing complex system design tasks. This includes investigating the best way to incorporate system-level interactions between stakeholders in emerging markets into the design decision-making process.