Low-income households disproportionately bear the impacts of unhealthy buildings. Unhealthy in that they are vulnerable to disaster and use energy inefficiently, among other deficiencies. Unsurprisingly, these households are also underrepresented in the design and construction of sustainable, healthy buildings. "Black Lives Matter" protests have brought to light poor housing and other social issues as longstanding manifestations of racial and systemic inequalities. We will not succeed in our efforts to attain sustainable, resilient communities if we do not address existing social injustice.
Join this seminar to learn about the Global Building Network's work to develop a just, equitable, and inclusive approach to building design and construction. It's an effort that considers the holistic performance of buildings in culturally, economically, and politically diverse communities around the world.
E4C's Seminar Series features academic laboratories researching solutions to meet the United Nation's Sustainable Development Goals. The world's cutting edge research deserves a platform with a global audience. Join us for presentations of new findings from investigative teams around the globe each month. And researchers, we welcome your applications to take part in the series. Please send an email to research@engineeringforchange.org.
Presenter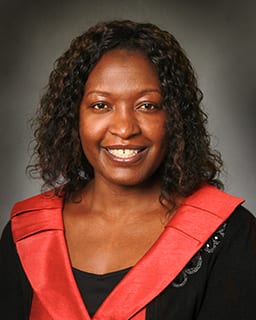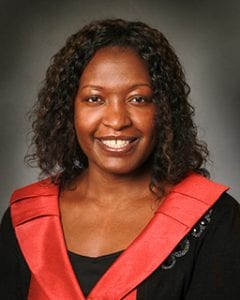 Dr. Esther Obonyo is an Associate Professor of Engineering Design and Architectural Engineering at the Pennsylvania State University. Prior to that she was an Associate Professor at the University of Florida's (UF) Rinker School of Construction Management and also a faculty entrepreneurship Fellow at UF's Warrington College of Business. She has worked as a Construction Engineer, Project Manager and Innovations Analyst in several Engineering and Construction Companies in Kenya, the UK and the US. She holds a BA in Building Economics from University of Nairobi, MA in Architecture from University of Nottingham and a Doctor of Engineering from Loughborough University. Esther's research interest cuts across the following themes: climate change and extreme weather events, environmental sustainability, intelligent information and knowledge-based systems for productivity improvement and entrepreneurship. Dr Obonyo has had several NSF awards including an International Research Experiences for Students directed at Developing Global Scientist and Engineers in Kenya and Tanzania. In 2014, she conducted a Research Tutorial Abroad through a Center for International Business Education and Research Award from UF's Center for African Studies. She is the Vice President for ASCE Global Center for Excellence in Computing and a joint coordinator for CIB TG83 eBusiness in Construction and is also one of the founding members for CIB W120: Disaster and the Built Environment.
Moderator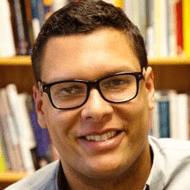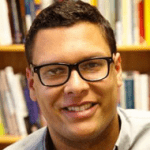 Dr. Jesse Austin-Breneman is an Assistant Professor of Mechanical Engineering at the University of Michigan. He earned his Ph.D. in Mechanical Engineering in 2014 from MIT. He also holds a S.M. in Mechanical Engineering from MIT and a B.S. in Ocean Engineering also from MIT. Previous to his academic career, he worked as a development engineer in Peru, working with rural communities on alternative business opportunities and with local doctors' groups on medical device development. He also spent two years as a high school mathematics teacher in Boston, MA.
He currently is the director of the Global Design Laboratory. The group focuses on developing design processes and support tools to help multi-disciplinary design teams think at a systems-level when performing complex system design tasks. This includes investigating the best way to incorporate system-level interactions between stakeholders in emerging markets into the design decision-making process.