About this Webinar:
This webinar will focus on the development of a telehealth system to improve the lives of rural Nicaraguans in the communities surrounding the town of Waslala in North Central Nicaragua.
The webinar will cover various aspects of this telehealth project, beginning with the healthcare context of the region and the limitations of providing quality healthcare to rural communities surrounding Waslala. It will then examine the nursing component of the project, which is focused on training community health workers to measure vital signs of community members. This will be followed by a discussion of the technology, software and hardware setup. The impact of the project to date will be presented and the webinar will close with future plans for the project.
Don't miss this opportunity to learn:
How a telehealth program was established in rural communities with very limited infrastructure
The technical components of a telehealth system using basic cell phone and computer technology
The many issues that are faced in setting up such a program
The value of partnerships in sustaining such a program
Presenter: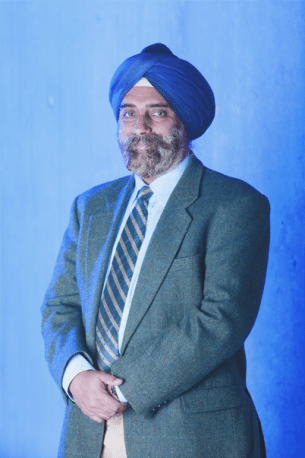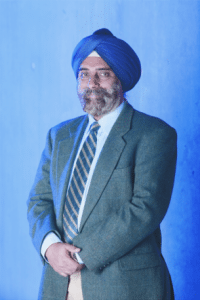 Dr. Pritpal Singh is Professor and Chairman of the Electrical and Computer Engineering department at Villanova University. He received his BSc in Physics from the University of Birmingham in England in 1978 and his Ph.D. in Applied Science/Electrical Engineering from the University of Delaware in 1984. Dr. Singh teaches courses at the undergraduate and graduate levels in the areas of semiconductor microelectronics, analog and digital electronics, optoelectronics, power electronics and renewable energy systems. His research areas include solar cell development, battery and fuel cell modeling, and environmental energy harvesting systems. Dr. Singh has published over 100 conference and journal articles and holds six US patents for estimation of state-of-charge/state-of-health of energy storage systems and for novel energy harvesting technologies. His recent work has focused on the development of low cost technologies to improve the lives of people earning less than $2 per day.

Maria Virginia Moncada has been working with Dr. Singh's team on the telehealth project in Waslala. She is an Electronic Engineer from National University of Engineering (UNI), and she earned a Master of Science in Industrial Measurements from Brunel University, UK (1995). She is the head of the department of Electronic Engineering at UNI, as well as the academic coordinator for the Renewable Energy Master course. As a professional, she is mainly interested in working to support poor people in the rural areas of her country and Central America. Developing small but effective prototypes to solve real and relevant energy problems, particularly with a view toward the special conditions of women in Latin American culture, is one of her focus areas. As an academic, Moncada has organized, participated in, and played different roles in national and international conferences. She has published different reports of technical work for local and university magazines.
What attendees had to say about this webinar:
"This webinar showcased how technology could influence healthier lifestyles, and moreover getting to hear from the locals about how this is influencing and changing the community's health was a pleasure."
"I liked learning about the application of simple yet effective technology."
"Interesting data."
"I really liked the participation from the area of discussion."
"…I come away with adequate knowledge of the system, where it is being done, the faces of some of the people, the technology being used, and also the one case study."