The world has a major problem with waste—specifically, human waste. Of the 7.6 billion people on the planet, more than two billion people don't have a toilet in their homes, and more than 890 million of them still practice open defecation. That isn't just a sanitation issue at that scale—it has economic, health and safety impacts as well. Poor sanitation costs the world $223 billion annually, while sanitation-related illnesses are one of the leading causes of child death.
Modern sewage brings its own set of problems, however. Modern sewage and waste treatment systems were designed to eliminate waste. With a global population set to top nine billion in 2050, this approach is untenable if the hope is for everyone to live healthily and resourcefull. The Toilet Board Coalition, a global network of sanitation champions, wants to see recycling and reuse of biological waste become mainstream. Meeting their goal could help everyone, including the world's underserved communities that lack dignified sanitation, as well as those of us who still view waste as waste.
This is a visualization of the circular sanitation economy.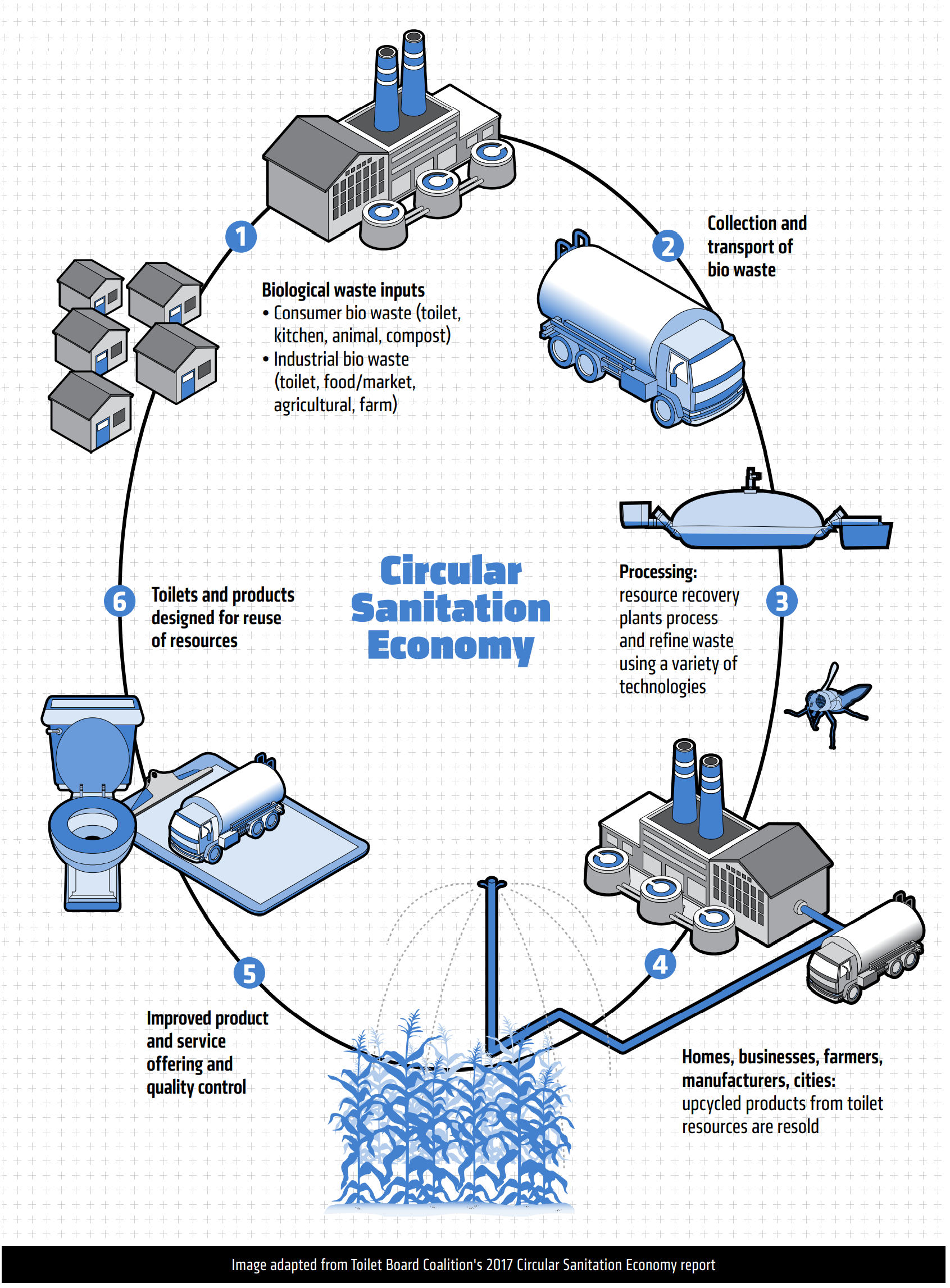 ---
Editor's note: Demand: ASME Global Development Review shuttered after six years of publishing coverage of the most interesting manifestations of design, engineering and social ventures in global development. The biannual magazine was a premier source of global development writing and a sister publication to Engineering for Change. As an homage to Demand and the work of the experts whose voices it disseminated, we are reprinting Demand's articles and images on this site.