Harsh Vyas is a graduate of Engineering for Change's Research Fellowship program during which he researched products that meet basic needs in underserved communities. His work contributed to the Solutions Library, a database of products described in standardized format for side-by-side comparison. 
---
While enrolled in Engineering for Change's Research Fellowship, I was looking for products that I could introduce to communities in India, where I'm from. Of all the products I came across, corn shellers most interested me. A colleague of mine, Alzubair Saiyed, works with an organization that supports grassroots-level innovators in their growth and development. Alzubair makes regular field visits, so I inquired with him whether he had seen people use such a device to shell corn in any of the regions he visited. He, too, was unaware of it. We decided to investigate and pilot test the device with the people in rural villages.
First, we looked into possible cultural aversion to the device. In India, innovators need to consider cultural, social and even mythological beliefs in their designs. You can't just create a technology and expect widespread adoption. I imagine it's similar in other countries, too.
A cautionary tale that comes to mind is an innovation called the 'Manual Threshing Machine for Pigeon Pea.' It was invented to reduce the drudgery of manual labor that tribal women in Narmada District, Gujarat, undertake. But it was shaped like a dog. so when it was introduced for pilot testing, the people did not accept it. With that in mind, we tested the corn sheller, surveying people in rural areas to find out if they would accept it or not.
Generally, people in rural areas of India harvest maize from November to Februrary.
I explored the open source material on manufacturing corn shellers developed by MIT D-LAB. The material provides different methods to manufacture corn shellers. The easiest way for me to get it manufactured was to prepare a 3D CAD model and get it 3D printed. Mit Upadhyay, one of my colleagues, runs a 3D printing startup in Ahmedabad. Mit helped me to create 3D CAD model and tweaked its design to optimize its performance.
E4C Solutions Library: Corn Sheller by MIT Dlab
I handed over the first prototype of a 3D Printed corn sheller to Alzubair Saiyed. He tested on a few corn cobs by himself and his feedback for the product was positive. He requested to 3D print four more shellers for pilot testing  in 15 villages that he and his team were going to visit.
When Alzubair and his colleagues go on field trips in rural areas they walk and they call the trip a "Feet Journey." In these feet journeys, the researchers test and investigate products that could be useful for people in the rural areas they visit. They also demonstrate the products. The researchers included the 3D-printed corn sheller in their recent feet journey. They traveled to 15 different rural villages, namely Vanajhi, Pancala, Gulavaṇi, Līmakhetar, Jantar, Duracha, Shir, Kareli, Jher, Makadamba, Pichipura, Mathavadi, Vagharali, Gaḍot and Survani.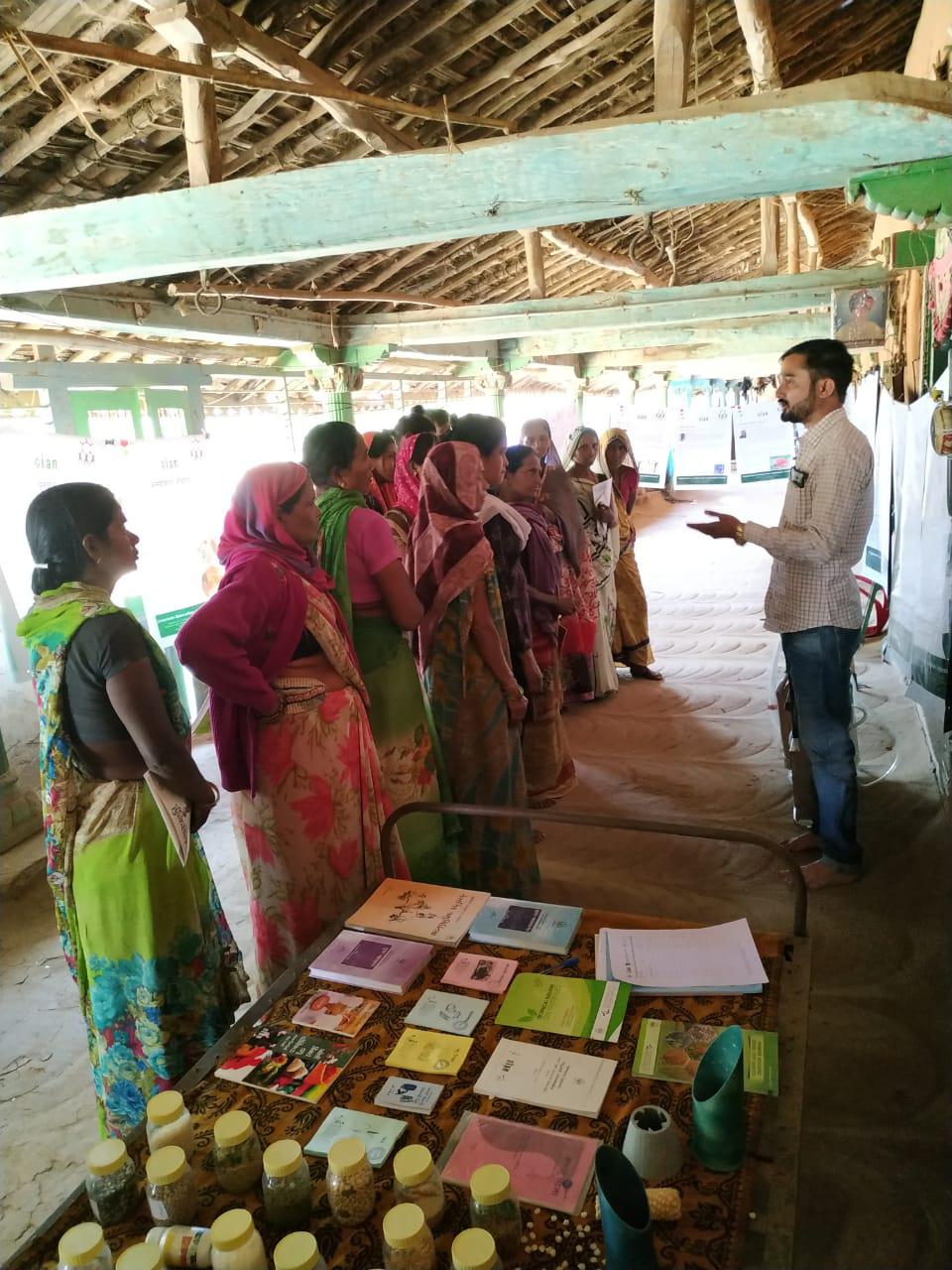 These are the areas where the chief source of income for people is farming. These are small-holder farmers of barley, vegetables, maize and cotton.
Maize is the chief crop in Dahod, Panchmahal, Godhra, Narmada and Bharuch. These farmers don't have easy land to farm. They farm on mountain slopes that are 5 km from their residence. They don't have irrigation, so they depend entirely on rain. If it rains then the crop grows; if not, the crop fails.
Now, during his visit, Alzubair introduced corn shellers to the people and discussed their experience of shelling corn with it. One important factor to take into account when growing maize is that the seeds be of good quality. What type of seed would you say is good quality? A seed in which the 'mukh' (kernel) is intact has the potential to germinate. If the seed is damaged but its 'mukh' is intact then it can still grow. If the seed is good but its 'mukh' is damaged then the seed is useless.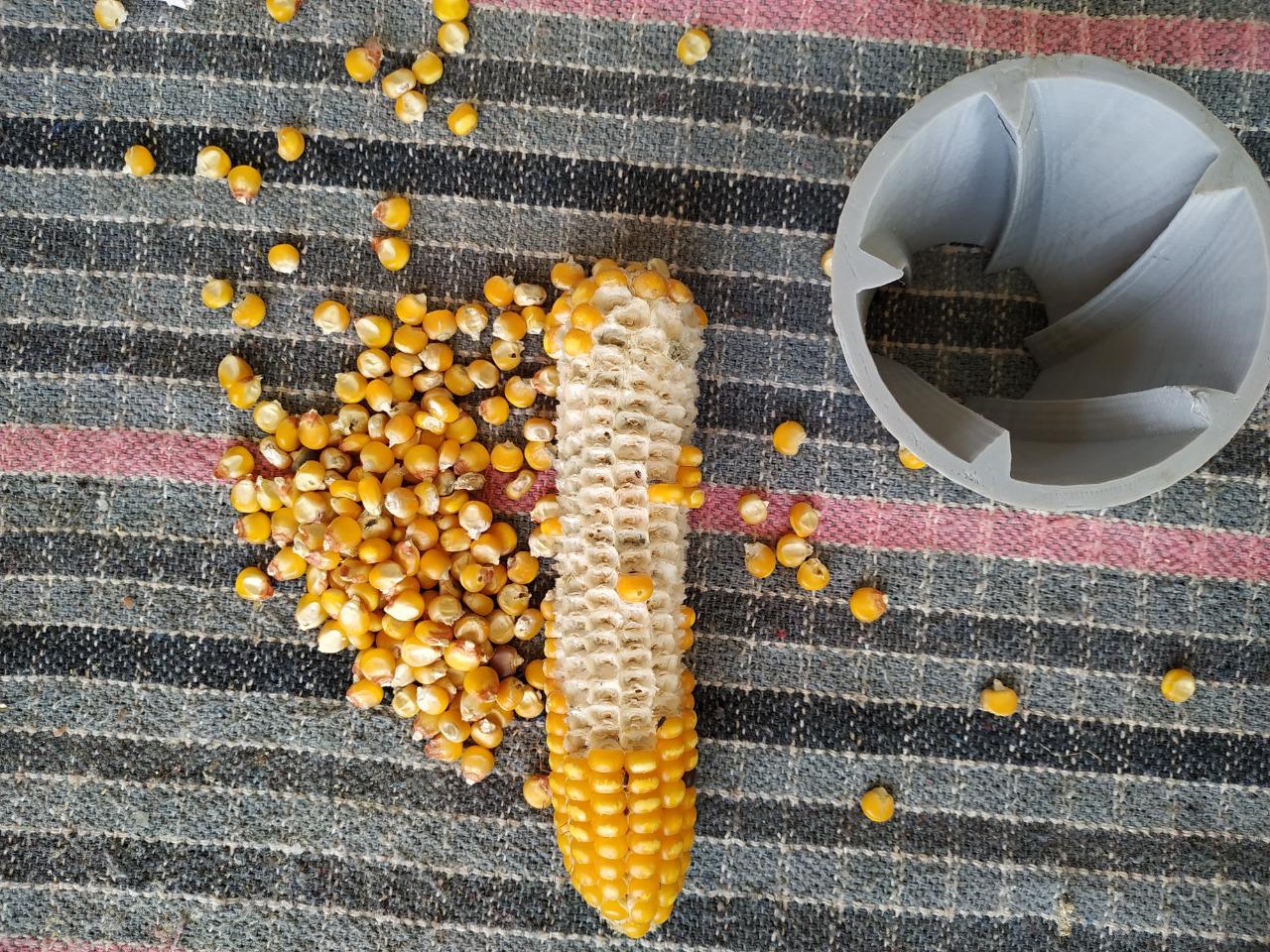 The 'mukh' became an important factor of the corn sheller field tests. Experienced and often elderly farmers in rural villages can easily spot whether a seed could germinate or not with their sharp observation of the 'mukh.' When corn sheller was used, the 'mukh' remained intact. It provided good quality seeds.
After introducing the corn sheller to elderly and experienced people in 15 villages, the feedback was that the seeds collected using corn shellers are all of good quality. The shellers keep the 'mukh' intact and all seeds had good potential to germinate themselves.
In many villages people were ready to purchase the sheller. Without such a tool, the shelling process is cumbersome, time-consuming and injures hands.
It takes the farmers 7-8 days to sow corn on their small plots of land. The people in these regions sow their land two times a year. The sheller can reduce the time they take to separate seeds for planting, possibly by up to 15 days per year. If they use the time for personal development or spend it with their families and in child development, this little device could promote the growth of the community.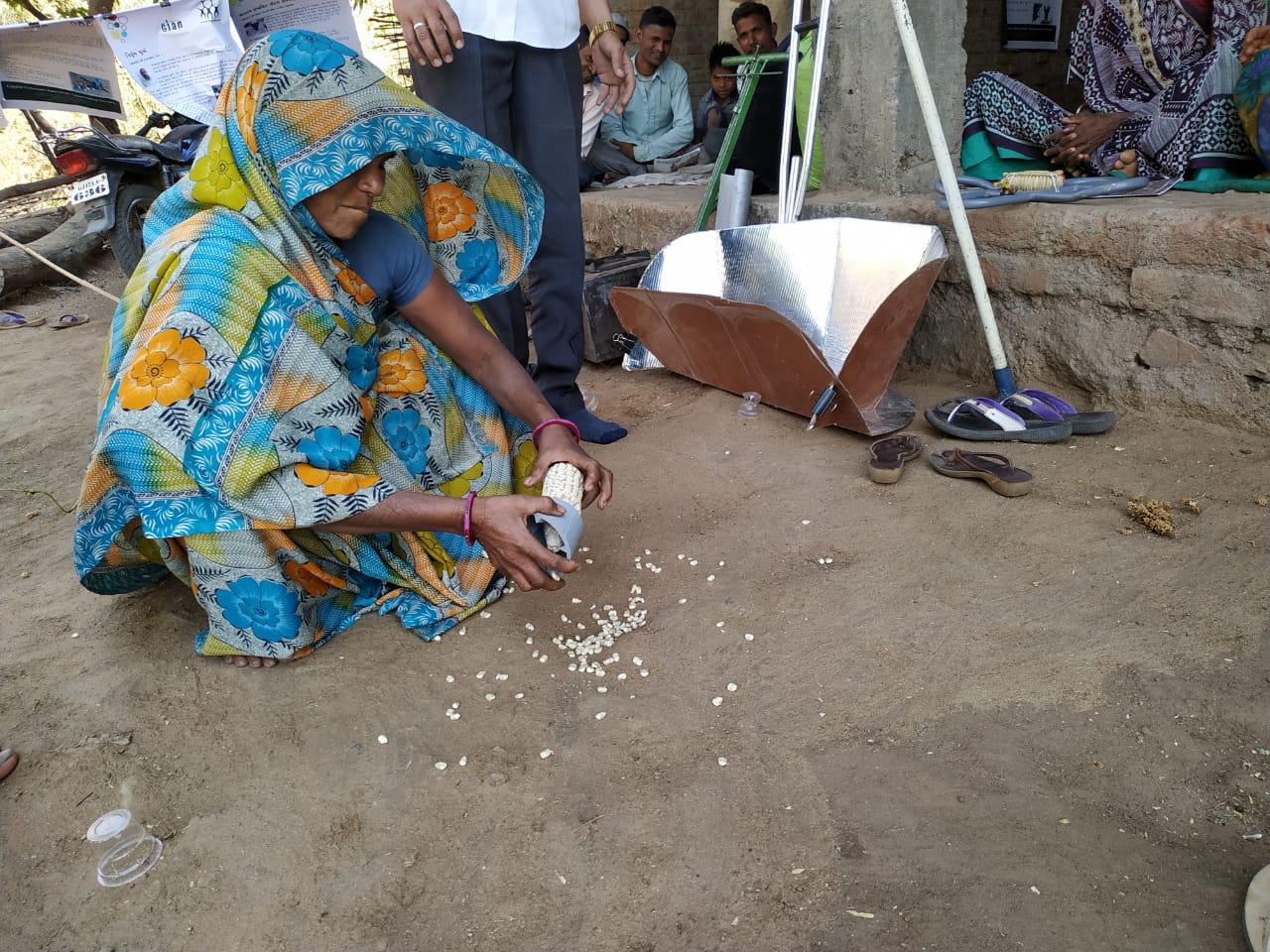 In all, the feedback from pilot testing the corn sheller in 15 rural communities was very positive. People seemed ready to accept the sheller, as it met cultural expectations, it was easy to use and saved time.
The next challenge is to create a self-sustainable corn sheller manufacturing process. When implemented, it should allow locals to make their own shellers. The main things to consider are cost, ease of manufacture, and, of course, the design should preserve the 'mukh' intact.
We are looking to develop a model that a local fabricator could follow. The people who use the shellers will place more trust in local fabricators. This product will help increase incomes and it could lead to distribution in a wide area of many villages.
---
About the Author
Harsh Vyas is a graduate of the Engineering for Change Research Fellowship, 2018 cohort, and a product design engineer at the Indian ITT Corporation India Pvt. Ltd.