Lake Atitlán, in the Central American country of Guatemala, is one of the most beautiful lakes in the world. There you can find a small, colorful village called Santa Catarina Palopó. Santa Catarina, like many villages in Guatemala, faces many challenges. To help address some of them, the Universidad del Valle de Guatemala (UVG) held an International Development Design Summit (IDDS) in collaboration with the International Development Innovation Network (IDIN), and Link 4.
IDDS' central theme was sustainable homes, divided into subgroups such as energy, food, cooking systems, water, sanitation, plastic waste and organic waste. As a mechanical and industrial engineering student at UVG, I took part in the 17 days of design and building process. Working in tandem with Santa Catarina's community members, each team created a low-cost solution to real challenges that the community faces. Here are some of the problems and the proposed solutions:
Energy Team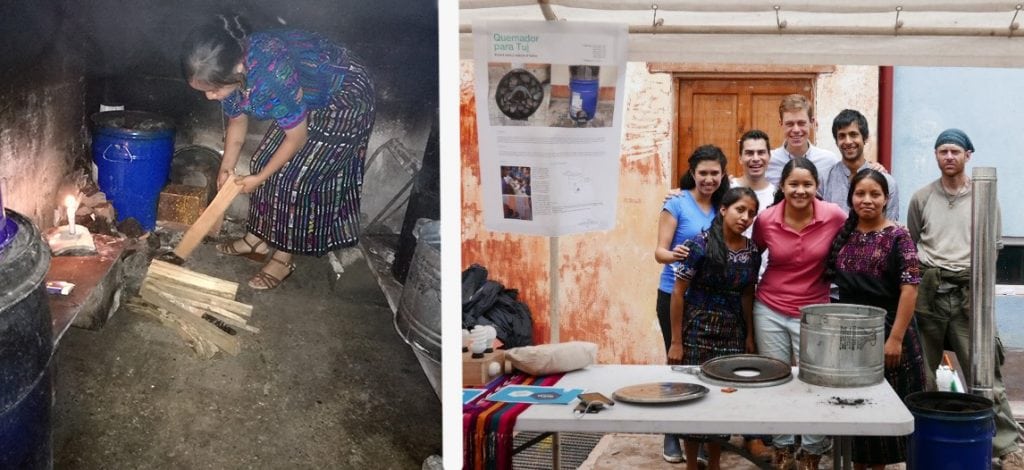 Problem: The people have traditionally bathed in wood-burning sauna-like baths called temazcales, and the wood smoke causes long-term respiratory problems, especially for women, and the wood is expensive.
Solution: Quemador para Tuj
Using the rocket stove principle, an efficient burner was designed to heat up water and stones much quicker and using about 70 percent less wood. Less smoke is generated with this design and it has a chimney to direct combustion gases out from the temazcal.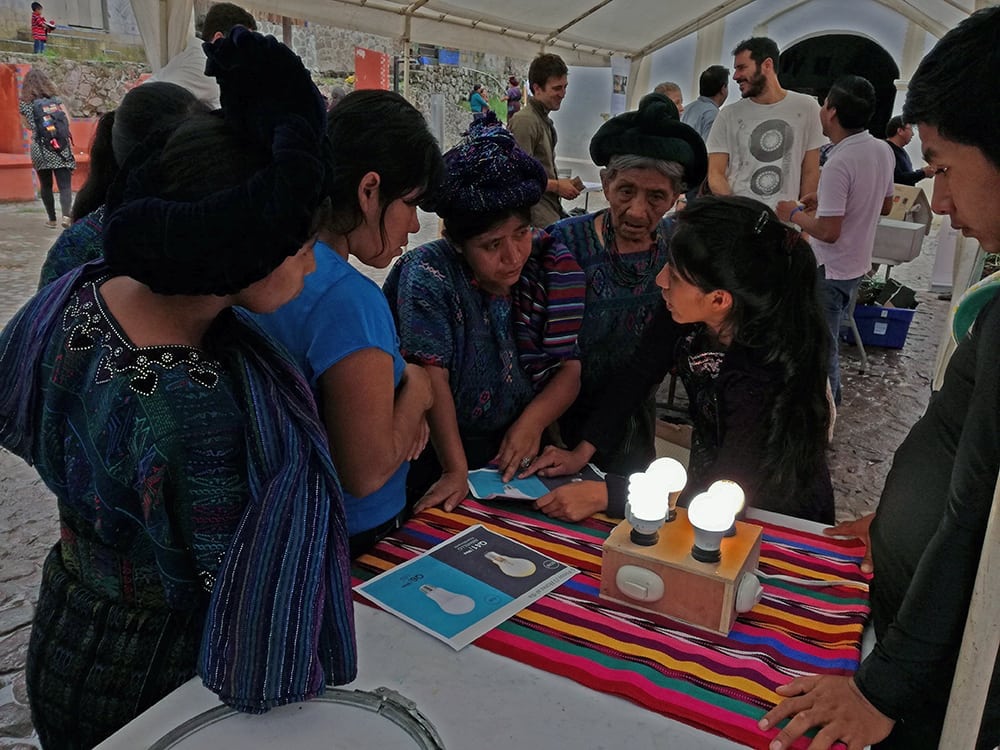 Problem: People in Santa Catarina have high electricity bills due to the use of incandescent lighting.
Solution: Educational materials
Make educational materials to explain the difference between types of lights and their energy consumption. Currently, energy-saving technologies are only being sold at one hardware store at a high price. Next steps in this project include making energy-saving technologies such as LED more available, by encouraging women of Santa Catarina to sell them door to door.
Plastic waste team
Problem: Santa Catarina generates a lot of plastic waste, some is collected and taken to a landfill but most is left in the open.
Solution: Natz'uk
Generate value from plastic waste by melting it and shaping it into useful products. Shelves, furniture and other structures can be created from plastic bags with this method.
Cook stoves team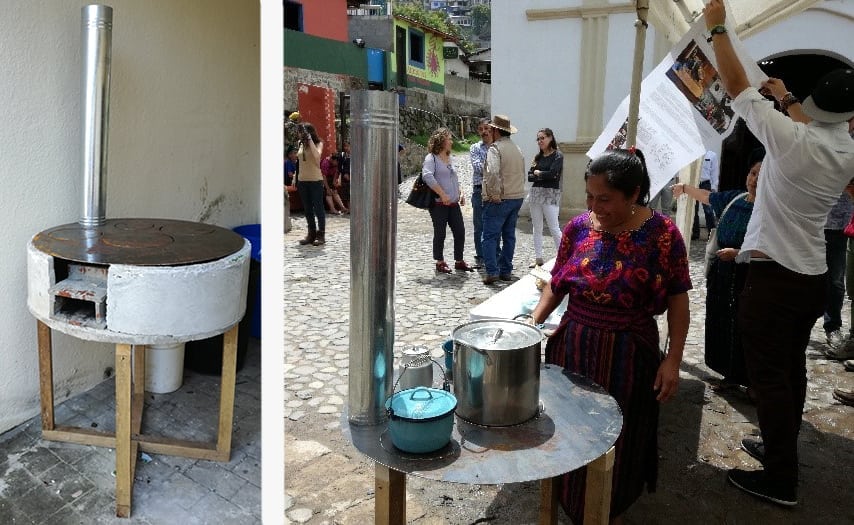 Problem: People in Santa Catarina lack access to a stove that can adapt to their needs and context. High smoke exposure, wood consumption, inefficiency that prolongs the time it takes to prepare a meal, size and shape are some of the specific challenges.
Solution: Chaparra Redonda
The team designed a circular stove that allows a cook to prepare several things simultaneously while reducing wood consumption.
Fuel team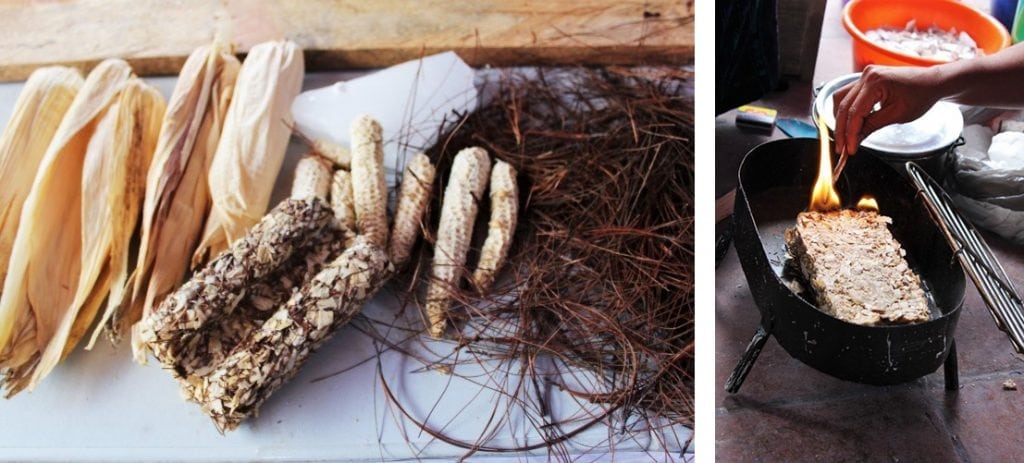 Problem: Wood scarcity in Santa Catarina causes families to spend a big part of their income on wood or to spend a long time collecting it in the surrounding areas, carrying it long distances and contributing to deforestation.
Solution: Briquetas Palopó
The team made fuel briquettes as a wood-alternative. The first of two layers is made from pine leaves, corn leaves and paraffin pressed together to facilitate fire ignition. The second layer consists of sawdust, corn cobs and recycled paper to prolong the fire.
IDDS Hogares Sostenibles (sustainable homes) was a unique experience and it is only the beginning of a larger effort towards development. Women of Santa Catarina have played a key role before, during and after IDDS. They have been very participative and they are excited about future projects. Through UVG, IDIN and Link 4, the work with the community continues. The prototypes proposed are being assessed with community members to develop them further and create business models around them.
To read more about other prototypes please see IDIN.
To read more about the IDDS experience, please see the article "Design For Sustainability — What We Learned From 3 Weeks In A Small Guatemalan Village."
Mayarí Pérez is a Research Fellow at Engineering for Change and pursuing a B.S. degree in mechanical and industrial engineering at Universidad del Valle in Guatemala. She's a member of Rotary International and likes working with local communities in Guatemala through volunteering and academic projects.
tags: co-design, SDG11, sustainable design