UNHCR WASH Design Details Library
This impact project resulted in the digitization and improved functionality of the UNHCR's WASH (water, sanitation, and hygiene) design details library, which consists of detailed drawings and preliminary bills of quantities (BOQs) used in constructing essential infrastructure.
The Technical Support Section of UNHCR provides technical support and guidance to field officers working in UNHCR implementation contexts (such as refugee camps). Part of this support is a library of standard WASH details, which are intended to be adapted for site-specific design and construction.
This impact project involved developing templates for WASH details and preliminary BOQs and adapting the pre-existing library to those templates, focusing on the consistency and modifiability of all documents. Special attention was paid to ensuring that technical and non-technical UNHCR staff could interpret and use these documents. References to guidance texts and referrals to specialists were included with the documents. Feedback from field engineers was incorporated into the final library package.
The next steps will involve more iterations of feedback from non-technical team members and subject matter experts and the inclusion of context-specific alternative materials and methods. The improved WASH details library will contribute to the efficient and safe implementation of WASH infrastructure in refugee camps.
The library is free and available online at https://wash.unhcr.org/wash-technical-designs/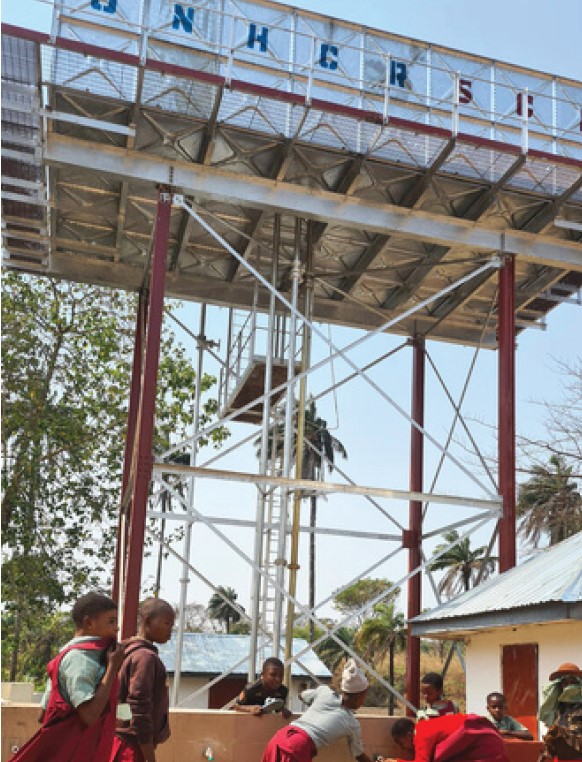 School children using a solar powered water point rehabilitated by UNHCR in Adagom community, Ogoja, Cross River State. Credit: © UNHCR/Roland Schönbauer, Nigeria, 2022