October 25, 2021
Engineering Design Recommendations for Resilient Housing: A Case Study of Dar es Salaam in East Africa
Region/Country : Africa
contributor: Ali Ghazvinian, Tiffanie Leung, Khaoula Trigui
Click here to view the full report
Low-lying and low-income communities situated along the coast of East Africa are susceptible to more frequent flooding events caused by climate change and rising sea-levels. Addressing the physical vulnerabilities of housing in these areas are more critical now due to increasingly unpredictable flooding and the fervent population growth of dense cities, which places more pressure on existing infrastructural systems. Increasing densities of informal settlements in these flood risk zones creates greater physical vulnerability due to less resilient housing construction and inadequate flooding protection. In response to this problem there exist various strategies oriented to improve the physical resilience of housing in these areas, yet there is an observed lack of improvement or effectiveness of solutions.
Through a collaboration with Penn State University and Engineering for Change, this research report assesses the barriers preventing effective application of housing solutions for improving flooding resilience for housing within the context of Dar es Salaam, Tanzania, which was selected due to its rapidly increasing population and vulnerability to floods. Five key obstacles that inhibit solution effectiveness are: social vulnerability, improper incremental housing practices, a lack of knowledge and awareness of existing solutions, cultural inhibitions to proposed solutions, and gaps in government housing policy and implementation.
Desk research of academic papers, reports, and publications revealed existing solutions addressing disaster risk reduction and management, disaster response tools and guides, factors contributing to social vulnerability of communities in flood-prone areas, and locally available materials. Interviews with stakeholders from different perspectives (humanitarian response, local and foriegn material research, and non-government organizations) revealed nuances in barriers, highlighting areas where existing solutions fail. A mapping of barrier cause-and-effect factors revealed lack of communication between stakeholders to be a common denominator accentuating barriers to solution effectiveness. The report concludes with a proposed realignment of existing solutions that specifically target communication between stakeholders, identifying four categories of approach types: (1) research and academic, (2) government, (3) non-government organization, and (4) collaborations between multiple stakeholders.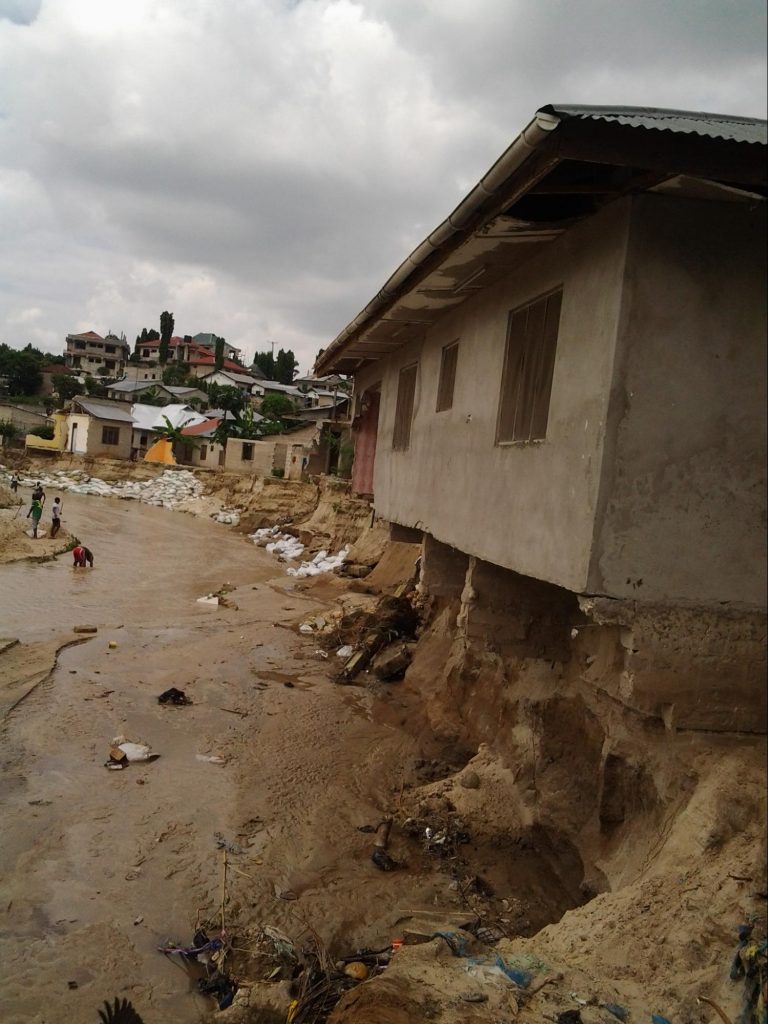 Figure 1: River erosion below a house foundation in Dar es Salaam, Tanzania (Photograph taken and provided by Given Justin Mhina)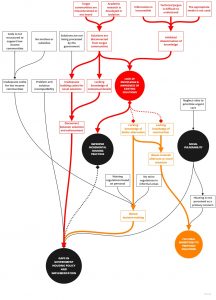 Figure 2: Flow tree of multiplier effect mapped across barriers to improving flooding resilience
Click here to view the full report
E4C 2021 PROGRAM MANAGEMENT TEAM: Mariela Machado, Senior Program Manager; Grace Burleson, Research Manager; Marilynn Holguín Clover, Program Coordinator; Jonathan Kemp, Program Associate 
ADVISORS AND COLLABORATORS: Dr. Esther Adhiambo Obonyo, Director of the Global Building Network and Associate Professor at Penn State University
This research was completed as part of the 2021 E4C Fellowship program. Learn more about the Fellows who worked on this research collaboration by connecting with them on LinkedIn: Ali Ghazvinian, Tiffanie Leung, and Khaoula Trigui.