About this Webinar:
Product design processes are a "dime-a-dozen" in the corporate and academic communities. In this populated environment, how do you select the design process that fits your needs? Are there design processes for global products and services? If there are, why is it a struggle to find commercial products that are sold on a truly global scale? This webinar introduces a new design approach to medical devices, creating a standard design process that focuses on a global medical device vision. Key elements in this new approach push the limits of the final device design, ensuring a wide scope of feasibility. A case study on a simplified negative pressure wound therapy (sNPWT) device, The Wound Pump, exemplifies the challenges of global design, development and business, demonstrating how this new design process overcomes the obstacles of creating innovative global devices. This webinar will introduce the fundamental tools needed to make global products a reality, which you can add to your toolbox as you create positive change in the world.
LEARN the key elements in a global design and development process.
UNDERSTAND the challenges that you will face when pushing against the roadblocks.
DISCOVER how to overcome these challenges with a new viewpoint for engineering and business.
IMPLEMENT new design tools in your future endeavors.
BE inspired.
Presenter: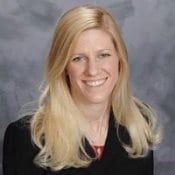 Danielle Zurovcik is Founder & CEO of Worldwide Innovative Healthcare, Inc. (WiCare). WiCare develops innovative medical devices that are clinically effective and affordable worldwide: from rural clinics in the developing world to state-of-the-art clinics in the U.S. WiCare improves access to and reduces the costs of healthcare worldwide. It is Zurovcik's goal to prove that you can help people on a global scale while growing a large, for-profit company. Prior to WiCare, Zurovcik has over ten years of technical research experience, including patent-pending inventions in MRI driven actuators and simplified negative pressure wound therapy (sNPWT) devices. With her sNPWT device invention, the Wound-Pump, she traveled to Haiti after the January 2010 earthquake to participate in the surgical relief effort, since the application of donated, commercial NPWT devices was limited by the lack of electricity and training. Additionally, she was the engineer on a multidisciplinary field team during a phase I clinical trial in Rwanda (2011-2012) on the Wound-Pump device.
What attendees had to say about this webinar:
"Great presentation describing the process to generate the global designs"
"Detailed process information – took us through the whole journey of the design."
"The focus on rigorousness when designing globally was appreciated, as well the fact that we looked beyond technology to the market and business case for the technology design. Very good."
"Clear, detailed description of the development process and tools used. Great to focus on a single device given the 1-hour format. Usable, practical information – I found it very worthwhile."
"The topic was very interesting and the presenter was prepared and a very good speaker! I was very impressed with the quality of the presentation and how the Q&A was handled at the end."