International development actors—from students, to engineers architects, technologists and policy makers—are designing products and services more consciously than ever before. Their growing focus on user behavior, cultural norms, processes, and political context has helped make the design and delivery of novel, poverty alleviating solutions more effective. This shift reflects the rise of "impact design," which acknowledges that the world's most pressing, complex challenges demand transdisciplinary collaboration.
Universities, industries, and nonprofit organizations are addressing this rise by developing interdisciplinary training programs and tools to prepare the next generation of impact designers to be better problem solvers. Examples of initiatives driving this work include E4C, Impact Design Hub (IDH), UC Berkeley's Development Engineering PhD Program, Engineering for Change's webinar series, and numerous others.
This webinar will articulate a range of models of how today's development actors are better able, equipped and prepared to practice impact design. Join this webinar to:
Meet three leading impact design practitioners from Latin America, Asia, and Africa, and learn about their trajectory, and their interdisciplinary work.
Glean insights into the skills, training, and resources necessary for the next generation of impact designers.

Presenters: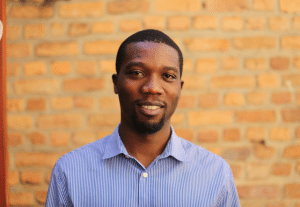 Christian Benimana, the programmes manager of MASS Design Group in Rwanda, joined MASS in 2010 and holds a Bachelor of Science in Architecture from the School of Architecture and Urban Planning (CAUP) of Tongji University in Shanghai, China (2008). He has been involved with design/build projects, development initiatives, operational and administration leadership at MASS, as well as teaching at the architecture school of the former Kigali Institute of Science and Technology (KIST). He is currently the chairman of both the Education Board of the Rwanda Institute of Architects and the Education Board of the East African Institute of Architects.
Benimana was a designer on the Rwinkwavu NICU/OR project, project manager for the construction administration of the Maternity Waiting Village project in Malawi. In addition, he has worked on the Liberia Health Infrastructure Standards and Guidelines for the Ministry of Health and Social Welfare, and a master plan for the Albert Schweitzer hospital in Lambarene, Gabon. He is currently leading the implementation of the African Design Centre, a project based apprenticeship that is set to be the BAUHAUS of Africa. He is particularly interested in the innovative use of materials and technologies for sustainable designs.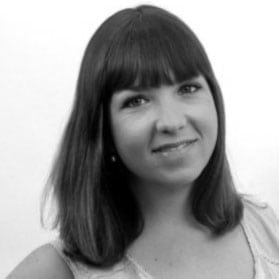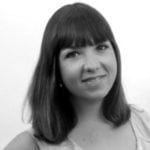 Zoé Bezpalko, is a designer, environmental engineer and globe trotter who strongly believes in the smart use of technologies and design as the key for solving global issues. She started her career as an environmental engineer in France and Colombia before managing a project with designers in South East Asia, on sustainable innovation. This project led her to uncover a new interest in design and its potential impact on the world. She moved to San Francisco in Summer 2014 to start an MBA in Design Strategy at CCA. She now combines her competences and passions within her role at the Autodesk Foundation – the first foundation to focus corporate philanthropy on design that addresses environmental, social, health, and education challenges. As the Design + Impact Lead, she is helping influential customers and organizations using tools and technologies to maximize their impact.

Dr. Sophi Martin is the Innovation Director at the Blum Center for Developing Economies. She develops and executes scaling strategies for technologies coming out of the Blum Center ecosystem, working with faculty and students to grow their impact. She also supports social innovators across the campus and Blum Center network in the Big Ideas contest and Social Innovator OnRamp curriculum. She contributes to the strategy and implementation of Blum Center growth, DIL, and the Development Engineering Designated Emphasis. From 2010 to 2014, Sophi worked for the College of Engineering at the University of Illinois at Urbana-Champaign in corporate relations and research administration. Sophi holds a Ph.D. in Materials Science and Engineering and a B.S. in Engineering Physics from Berkeley.