Design is easier with the right tools. See how to give shape to your ideas and build life-changing products digitally with Siemens' easy-to-use computer-assisted design software. This webinar is a one-hour speed course that will introduce you to use Siemens Solid Edge® 3D Design software. Solid Edge® with synchronous technology provides you the freedom to design naturally and iteratively with ease, whether you are working on a brand new design or editing an existing design.
Jon Sutcliffe, Director of Global Technical Enablement, Siemens Digital Industries Software, will introduce Solid Edge 3D software and synchronous technology, then steer you through the user interface. Then Jon will demonstrate 3D design. You will learn how to create a 3D part, import a file from another system, create an assembly of parts, and rapidly edit and iterate your design ideas.
As a bonus, participants received a special gift upon completing the webinar. Become a member of the E4C community for free, sign in, and then click this link to download your free copy of Solid Edge software. Afterward, explore additional tutorials online and start turning your ideas into reality.
In this E4C webinar, you will learn:
– How to jumpstart your product development with Siemens Solid Edge® 3D Design software with synchronous technology
– To create a project from scratch or import existing files
– Where to find online help and tools for deeper knowledge of the software, including forthcoming reference tutorials that will be posted in the Siemens community
Panelist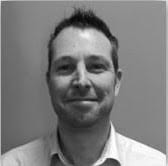 Jon Sutcliffe is the Director of Global Technical Enablement and is responsible for defining, planning and managing the technical enablement content for the Siemens Digital Industries Software Solid Edge portfolio. Jon brings over 29 years of industry experience to his current role. Prior to joining Siemens Digital Industries Software in 2017, Jon held the position of Technical Manager at the largest UK Siemens business partner in the UK. Here he was responsible for managing the Solid Edge technical team from both a pre and post sales perspective. Jon has been working in the Solid Edge channel from a technical perspective since the first-ever version in 1996.