About this Webinar: 
A one-hour Webinar on the challenges and risks towards becoming a techpreneur and how to overcome them. How does an open innovation space such as iHub assist a techpreneur in their journey?
Presenter: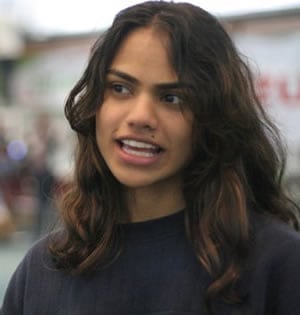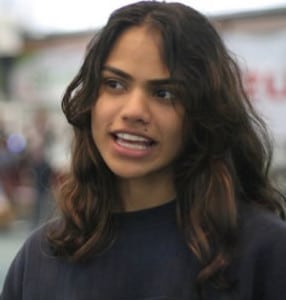 Jessica Colaço is the Manager at iHub – Nairobi's Tech Innovation Hub and a TEDGlobal Fellow 2009. She is a researcher and a Mobile Technology Evangelist in Kenya. She is the founder of Mobile Boot Camp Kenya Edition which was recently profiled on CNN Labs. She is passionate about Innovation, Research, Mobile Technology and Entrepreneurship in Kenya as she uses her position at iHub to court local, regional and international stakeholders to adopt Kenyan-made solutions.
She holds a Bachelor of Science in Computer Science from the School of Computing and Informatics – University of Nairobi and is currently pursuing an Executive MBA at Strathmore Business School. She is a certified researcher and has carried out various research studies in conjunction with Strathmore Research and Consultancy Centre (SRCC) at Strathmore University in Nairobi, Kenya.
She was the Research Leader at Strathmore Research and Consultancy Centre (SRCC) at Strathmore University and used her position to spearhead and manage the research projects within the company. She has spoken about her work at various conferences including IDRC's Africa's New Frontier: Innovation, Technology and Prosperity and Relief 2.0 in Haiti at Stanford in February 2010. She has spoken about Innovation and Technology in Kenya during the Mobile Monday Summit and Mobile Brain Bank in Helsinki, Finland in September 2010.
In February 2009, 'Business Daily' named her as one of the top 40 women under 40 years in Kenya's business scene. Ms Colaço is a trailblazer said the 'Business Daily' and she has been instrumental in connecting young software developers with multi-national ICT companies. In March 2008, Ms Colaço helped organize the first ever Nairobi Facebook Developer Garage, an event that served as a forum for students from different universities and professional developers in Kenya to learn about the Facebook programming platform.
About the iHub
Nairobi's Innovation Hub for the technology community is an open space for the technologists, investors, tech companies and hackers in the area. This space is a tech community facility with a focus on young entrepreneurs, web and mobile phone programmers, designers and researchers. It is part open community workspace (co-working), part vector for investors and VCs and part incubator.
It is a paradigm shift towards the areas where technology approaches a barrier, and new technologies emerge to cross it. This is achieved through the idea of Open Innovation which is the process of combining internal and external ideas as well as internal and external paths to market to advance the development of new technologies.
Jessica Colaço talks on open innovation