Social entrepreneurship fuses together the world of business acumen and the world of solving social problems. Mission-oriented organizations set out to tackle tough issues while keeping a close eye on building businesses that are both financially sustainable and that are capable of scaling their impact. During this talk our speaker Pamela Roussos will:
Discuss trends in social entrepreneurship,
Identify some barriers to scaling, and
Explore potential solutions.
Presenter: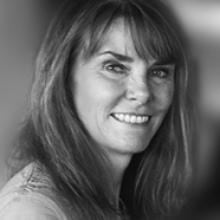 Pamela Roussos has worked with and for early stage software companies as a business and marketing strategy leader, helping founders create, refine, and execute their business strategy. She has over 20 years of experience growing teams and delivering products for both large and start-up software companies, working in various managerial capacities as business unit manager, vice president of marketing, COO and CEO. Some of the companies Pamela has worked with include: Amdahl, Pure Software, Rational Software, 555-1212.com, Consera, Zend, and AppFirst. Pamela has been a mentor for the Global Social Business Institute at Santa Carla University for 5 years. She also serves on the board of Pact, an international NGO that benefits communities by promoting healthy lifestyles, decent livelihoods, and sustainable natural resources. Pamela also serves as board chair for Livelyhoods, an organization that creates jobs for youth in slums.