Manual drilling is here to stay, and it is growing. There has been a tremendous upsurge in the use of groundwater for drinking water supplies in Africa over the last ten years. Recent estimates suggest that the number of people on the continent relying on borehole with handpump or on hand dug wells has doubled from 75 to 150 million in the past ten years. This webinar will examine some of the main concerns about the spread of the technology, drawing particularly on lessons from Nigeria and Chad.
In some countries, notably Nigeria, manual drilling is playing a considerable part in this growth. Manual drilling techniques are being used to develop drinking water supplies in at least 36 countries around the world. In some places manual drilling technologies are well established, while in others the introduction is more recent. UNICEF's Toolkit for the Professionalization of Manual Drilling has provided a step by step guide for those wishing to introduce the technology. However, there is also a need to find in-country mechanisms that continue to assure the quality of the boreholes once it taken up extensively by the private sector. Realizing this needs political, as well as institutional and technical attention. Read more about Cost-Effective Boreholes here.
This E4C webinar you will be able to:
Learn about the spread of the technology in Africa
Hear an overview of the Rural Water Supply Network's Manual Drilling Compendium 2015
Be informed on what manual drilling is, and why it is particularly interesting for sub-Saharan Africa
Presenters: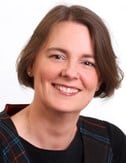 Dr. Kerstin Danert is a rural water supply specialist who has spent 16 years developing in-country capacity for operation and maintenance, cost-effective borehole drilling, technology adoption and sector performance monitoring. She has provided face to face advisory and capacity development services to national and local Governments, NGOs and the private sector in over 10 countries in sub-Saharan Africa as well remote support for others. She lived and worked in Uganda for ten years up to 2008, when she moved to Switzerland to join Skat. Since 2009 she has led the secretariat of the Rural Water Supply Network (RWSN).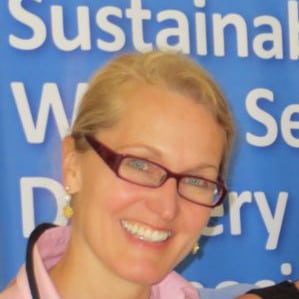 Susan Davis, Executive Director of Improve International, has 23 years of leadership roles in both the for-profit and non-profit worlds. She served on the boards of the Millennium Water Alliance and the WASH Advocacy Initiative (now WASH Advocates). Susan has evaluated international development projects in 18 countries and managed a $1 million WASH project in China. She was on the Senior Management Team at Water For People. She began her work in international development with WaterPartners International (now water.org), and has also worked with CARE USA.