Research organizations and universities work on developing technologies to reach the Sustainable Development Goals (SDGs) in sectors such as clean energy, livelihood, agriculture, environment, water, and more. They face challenges towards commercializing and dissemination of these technologies among the user groups. Watch this Seminar Series webinar to explore the technology transfer process in this specific context, discuss the challenges in the light of two case studies, and understand the mitigation strategies to overcome these challenges. This Seminar Series webinar is useful to both academics and policymakers who are involved in developing sustainable technologies.
Watch this webinar with IIT Madras' James Rajanayagam to learn:
– How technology transfer/dissemination works in the context of the SDGs
– Challenges and issues for effective dissemination
– Strategies to overcome the challenges
E4C's Seminar Series features academic laboratories researching solutions to meet the United Nation's Sustainable Development Goals. The world's cutting-edge research deserves a platform with a global audience. Join us for presentations of new findings from investigative teams around the globe each month. And researchers, we welcome your applications to take part in the series. Please send an email to research@engineeringforchange.org.
Presenters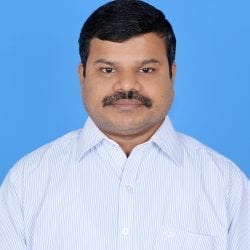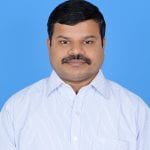 James Rajanayagam is a senior project advisor with Centre for Social Innovation & Entrepreneurship at IIT Madras. He is a sustainable development expert in the development sector with 14 years of experience in promoting number of small industries, enterprises and other non-profit organizations that provide social welfare such as health, livelihood and jobs. His core expertise is in formulating market based solutions for the development of social welfare indicators. He also brings expertise in the establishment and operations including setting up of processes & systems of incubators. In this capacity, he has helped raise grants and equity for for-profit and non-profit enterprises in sectors such as manufacturing, agriculture, construction materials, dairy and healthcare. He has also mentored these enterprises for business development support. He brings extensive network from financing institutions, for-profit and non-profit organizations, educational institutions and government. He has number of publications to his credit. He has recently contributed a chapter for a book published by SAGE. He sits on the boards of studies of few educational institutions. He is also a board member on the Governing Council of an Entrepreneurship Cell in a private higher institution. Earlier, James was with Reliance Industries in the petrochemical sector for 10 years. James is a Textile Technologist with an MBA in Technology & Innovation Management obtained from Germany. James is a multi-linguist and a budding writer of short stories and non-fiction.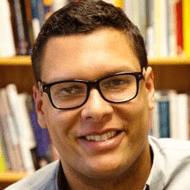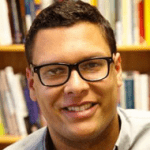 Dr. Jesse Austin-Breneman is an Assistant Professor of Mechanical Engineering at the University of Michigan. He earned his Ph.D. in Mechanical Engineering in 2014 from MIT. He also holds a S.M. in Mechanical Engineering from MIT and a B.S. in Ocean Engineering also from MIT. Previous to his academic career, he worked as a development engineer in Peru, working with rural communities on alternative business opportunities and with local doctors' groups on medical device development. He also spent two years as a high school mathematics teacher in Boston, MA.
He currently is the director of the Global Design Laboratory. The group focuses on developing design processes and support tools to help multi-disciplinary design teams think at a systems-level when performing complex system design tasks. This includes investigating the best way to incorporate system-level interactions between stakeholders in emerging markets into the design decision-making process.