The 2030 Agenda for Sustainable Development recognizes that the spread of information and communication technology (ICT) can accelerate human progress. To achieve this potential, however, we must remove barriers to gender equality. Women need equal opportunities to access ICT, to acquire digital skills and to apply them in technology jobs and leadership roles all around the world. Increasing the visibility of women's experiences and contributions in technology is critical to progress.
UN Secretary-General António Guterres has called for concrete efforts to overcome the biases that dissuade women and girls from pursuing STEM careers. He has also called for greater access to learning opportunities, particularly in rural and remote areas.  The urgent need to bridge the gender digital divide was also highlighted in the Final Report of the UN Secretary-General's High Level Panel on Digital Cooperation.
There is good news. There are thousands of initiatives working on closing gender digital gaps in access, skills, leadership and research worldwide. And there are multitudes of women, as well as men, making important contributions along these lines at all levels and in all areas of technology.
Loly Gaitan, the EQUALS Community Manager and Research Analyst, and Ursula Wynhoven, ITU's representative to the United Nations in New York, present this E4C Webinar to share highlights from the important work in the UN and other organizations around the world.
Watch this webinar to learn:
– How the United Nations is making strides to ensure greater gender equality within the sector of technology.
– Key examples and recent statistics/findings relevant to empowerment of women and girls within tech.
– About EQUALS, the global partnership for gender equality in the digital age.
– And what you can do to help achieve a more inclusive tech sector.
Presenters: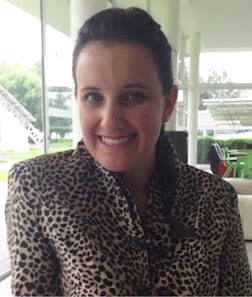 Loly Gaitan, EQUALS Community Manager and Research Analyst; International Telecommunication Union (ITU)
Loly Gaitan is the Community Manager of EQUALS Global Partnership to Bridge the Gender Digital Divide, an initiative with over 90 partners and co-founded by the International Telecommunication Union, the International Trade Centre, UN Women, GSMA and UN University. She has over 8 years' experience working with quantitative and qualitative research methods to analyze international policy and development, specialized in technical assistance to achieve the Sustainable Development Goals with particular focus on SDG5 Gender Equality. Prior to joining ITU, Loly worked as International Consultant for the International Trade Centre's flagship initiative for women's economic empowerment SheTrades, and has previously worked for international think thanks and universities as researcher and lecturer relating to international policy, business, development, and political science. She holds a Ph.D. in International Law and Economics from Bocconi University, Italy.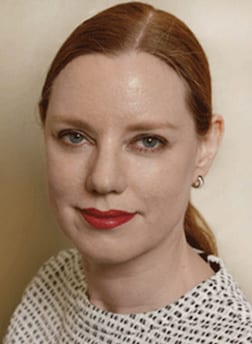 Ursula Wynhoven, ITU Representative to the UN in New York City
Ursula Wynhoven is an international lawyer with 22 years' experience. She joined the ITU in 2017 as its Representative to the UN. The ITU is the UN's specialized agency for information and communication technologies (ICTs) with the mission to connect the world. Ursula leads UN relations and represents the agency and its Secretary-General at the UN in NY. She heads the ITU's UN Liaison Office and works at the intersection of technology and development, promoting digital inclusion and the use of ICTs for sustainable development. Previously, Ursula spent 14 years with the UN Global Compact, the UN's corporate sustainability initiative. Her last position was Chief, Social Sustainability, Governance and Legal and member of the Executive Committee. Ursula led the UNGC's work on human rights and decent work, gender equality, poverty and inequality, peace, anti-corruption, and the rule of law.