About this Webinar:
Development engineering focuses on the design, delivery and adoption of technology-based solutions. Often behavior change is an essential element of new products or services being successful. Neglecting to consider behavior change early in the design process has led to the failure of many social innovations. However, changing behavior is difficult and many traditional approaches have been found to be ineffective.
In this webinar we will introduce evidence-based behavior change methods and explore how this technique can help ensure success. Join to learn about:
What constitutes successful behavior change based on real examples from field research on sanitation, handwashing and household water treatment projects around the world
How to apply evidence-based behavior change methods in solutions design
What resources are available for practitioners
Presenters: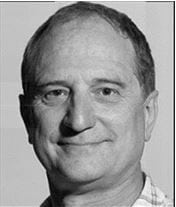 Hans Mosler is an environmental and social scientist who has spent extensive years studying human behavior as it relates to health issues in developing countries. A senior research and group leader at Eawag, the Swiss Federal Institute of Aquatic Science and Technology, Dr. Mosler's studies focus on how these behaviors factor into the successful implementation of water and sanitation projects in order to reach better hygiene and health standards. His research topics and publications relating to safe water consumption, sanitation, hygiene, social dynamics, and behavioral guidelines have made him an expert in the implementation of strategies for positive and lasting social change.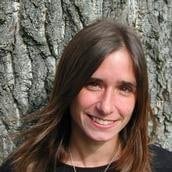 Valérie Cavin joined the Water and Infrastructure Team as a senior adviser at HELVETAS Swiss Intercooperation in January 2011. In the Team she is in charge of the thematic of household water treatment, water quality, marketing sanitation, hygiene education and behavior change. At the moment she is leading the learning expedition of Behavior Change of Helvetas in close collaboration with Eawag. She has experience of working on WASH in more than 10 countries in Africa, Asia and Latin America. Previously she has worked at the Eawag, the Swiss Federal Institute of Aquatic Science and Technology as project manager in the field of Household Water Treatment and at the Swiss Developement Cooperation(SDC) in Nepal and Switzerland.
Moderator: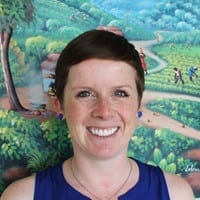 Laura MacDonald joined the Research Learning team at the Centre for Affordable Water and Sanitation Technology (CAWST) in August 2015. She is currently completing her doctoral dissertation in the Department of Geography and Environmental Engineering at Johns Hopkins University. Her research is on the innovation-development process of household water treatment as a concept in the scientific literature, as a technology, and as a policy. She has focused on Ghana, and specifically on the implementation of ceramic, biosand and membrane filters there, as well as the newly developed National Strategy for Household Water Treatment and Safe Storage. Laura's background includes a B.Sc. in Environmental Engineering, with a minor in Spanish, from Northwestern University and an M.S.E. in Geography and Environmental Engineering, with a focus on water and wastewater treatment processes, from Johns Hopkins University. Laura's research and volunteering have taken her to Panama, Chile, Ghana and Kenya.