Part of the struggle to treat drinking water in marginalized communities is convincing people that they need to do it in the first place. The need to treat seems obvious to many of us who grew up with public service announcements and news proclaiming the benefits of clean water. We even filter our treated tap water. But invisible nasties in water may seem like superstition to the unitiated. We've seen campaigns to change behavior through posters, cartoons, and even demonstrations with microscopes.
Now a new prototype for a water sterilizer combines the message with the method. The Drinkable Book, in development by WATERisLIFE, treats water with each of its pages. The pages release silver nanoparticles that disinfect the water. And the pages themselves could explain how to treat water and why it's important.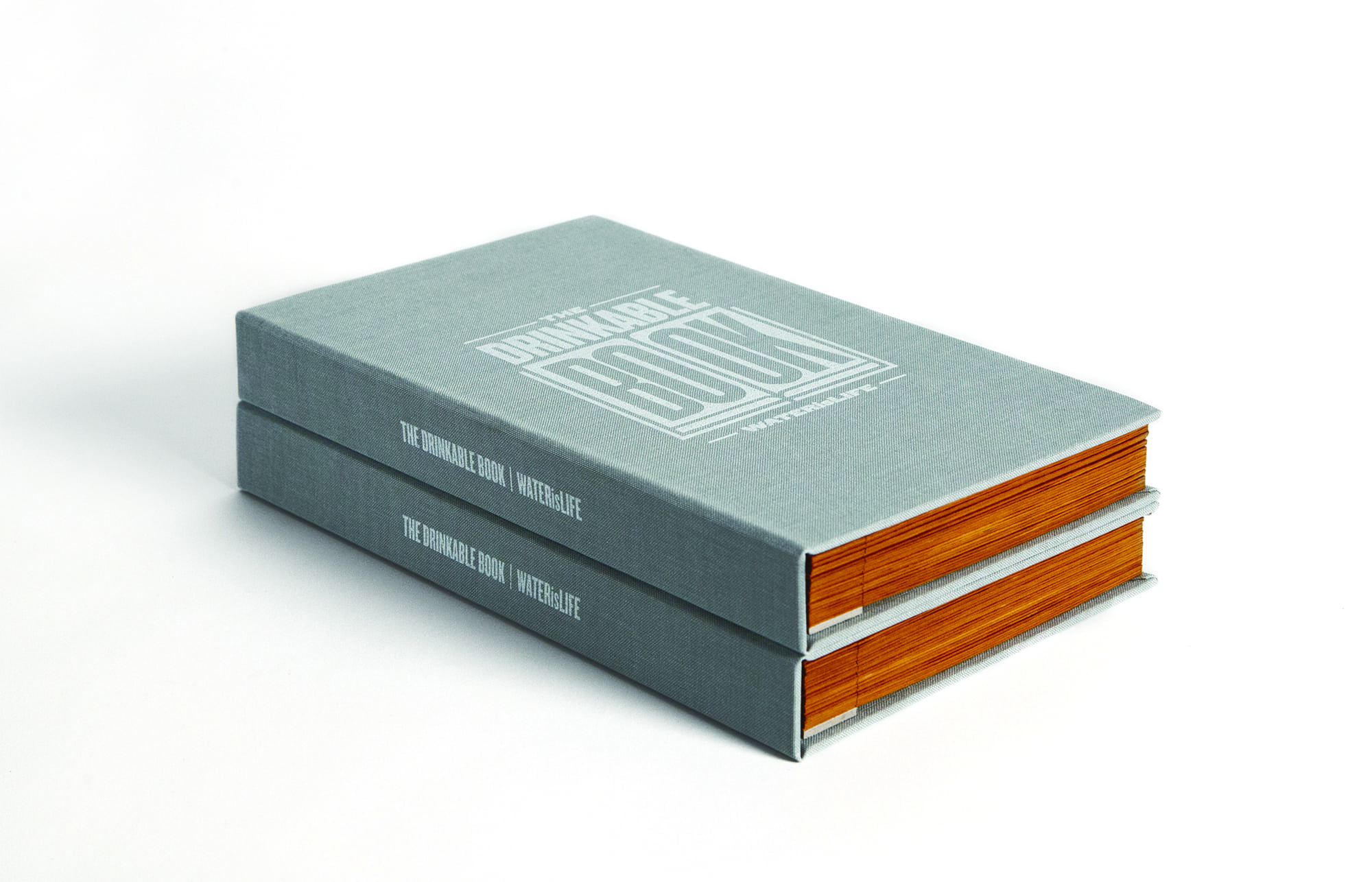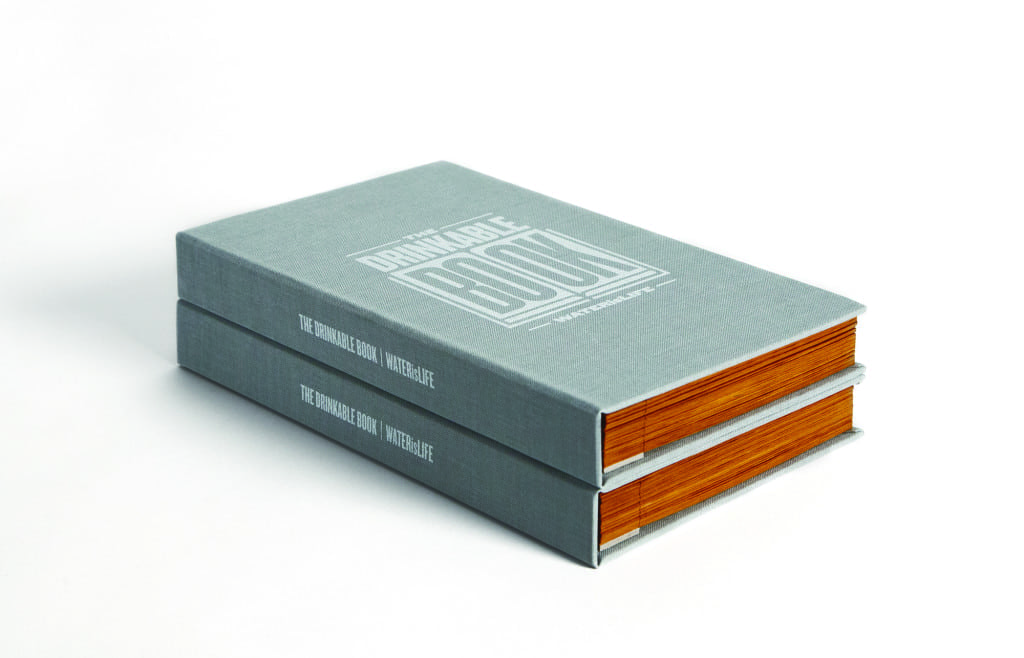 The WATERisLIFE team envisions the book as a tool for students.
"It's a way to fully engage with students because it's a book," the organization's president, Kristine Bender, told E4C. "It not only educates, but it's life-saving. We're providing health, sanitation and hygiene education."
The working concept is that the user will tear out a page and place it in a delivery device of some kind. The device is still in development. Each piece of paper can treat about 100 liters (26.5 gallons) of water, and each book could treat water for one person for four years.
The treatment concept is sound, in principle. We've reported on tests by silver particle delivery systems before. Madi Drop ceramic tablets release silver nanoparticles into water for clinically tested disinfection, and silver-infused ceramic pot filters operate by similar means.
If all goes well, WATERisLIFE plans to begin distributing the books in 2016 in India, Haiti, Kenya and Ghana, and provide them to their global partners for wider distribution. The distribution model will be charitable giving rather than sales, Bender says.
Another aspect that's still in the lab is the message that will be printed on the pages.
"We are working on developing the books in a variety of languages and a variety of teaching methods, sharing the message through training, storytelling and discussions in communities worldwide," Bender says.
The Drinkable Book has elegantly woven two water treatment solutions into one package and has collected accolades and media attention. But the book and the delivery device remain untested in the field. Until it proves its mettle, at least one water treatment expert remains unconvinced.
"I'm skeptical about this and anything that seems gimmicky," says Susan Davis, who heads Improve International, which supports global water and sanitation programs. "What happens after a year [or when the pages run out], will there be a supply chain so that people can buy new ones? And paper seems pretty flimsy for a developing country setting – what happens if the book gets dirty, wet, or eaten by a goat? Does its effectiveness decline over time?"
Davis advocates the Technology Applicability Framework as a tool for judging devices and finding the right ones for each community and each case.
TAF relies on test results. The Drinkable Book has lab tests showing its viability, but it has yet to prove itself. Preliminary research is underway, Bender says. And her responses to some of Davis' other concerns seem to hit many of the right notes.
We don't leave a village until we feel that it's sustainable and we have monitoring in place
The book fits into the organization's "integrated water, sanitation and hygiene program," Bender says. As such, it will be a short-term solution that offers a quick fix to unsafe water and education about the danger. While students are ostensibly treating their water with pages from the book, the WATERisLIFE team will support the community in building long-term water treatment infrastructure, including well drilling or repair and filtration systems as needed, Bender says.
Importantly, long-term impact appears to be a priority.
The organization now operates in 20 villages in Sub-Saharan Africa with plans to expand to 300 communities. We're looking forward to the first field test results.
For more, please see waterislife.com.