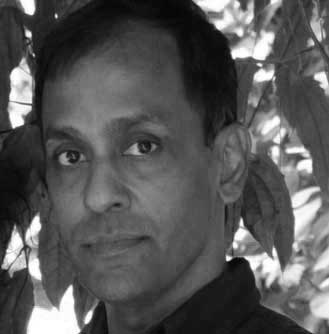 From Intel to Villgro, Ashwin Ramachandran left a career in the semiconductor industry to work in social enterprise and technology that meets basic needs in India. Villgro supports social enterprise in India with access to advisers and financing, and in 2015 Ramachandran joined them as CTO.
Now he is lending his expertise in hardware development to judge iShow, the annual hardware expo and award presented by the American Society of Mechanical Engineers held in India, Kenya and the United States. We asked him five questions.
E4C: What prompted your move from semiconductors to Villgro? (And is there any crossover between the two career paths?)
AR: After working in semiconductor manufacturing and business development roles for more than 17 years, I first moved into the area of intellectual property (responsible for working with inventors across a range of technology domains to build patent portfolios). Was for a few years interested in a role in the area of social enterprise that could draw on my technology as well as my product development and scaling background. The opportunity at Villgro was immense, with a great team to back the mission.
E4C: What is one the exciting trends that you see in technology that meets basic needs in India, the kind of thing that Villgro supports?
AR: There has been an explosion in approximately the last five years in India in the number of startups that are technology-focused, run by entrepreneurs who are capable and confident and believe they can change the world with their ideas, spanning healthcare, agriculture, the environment and clean energy in hardware, and education in software and hardware. Very little can be more exciting than being part of that.
E4C: Any tips for applicants to Villgro?
AR: Make sure that your company's offerings are based on thorough market research that throws up a real and perceived need gap that will, if addressed properly and at scale, improve the quality of life of the underprivileged. And in hardware product design and development, assume the devil is in the details – all the way from choice of materials and components and their variability, to accounting for end-use – temperature, humidity, lack of cold chain or steady power supply, rough handling, end-user skill levels and so on.
E4C: Villgro offers mentoring to the social entrepreneurs that it supports. How do the mentors help?
In a variety of ways. The right business mentor can help assess the product-market fit. There are unique market considerations for a social entrepreneur, such as economic levels, limited infrastructure, skill levels, conservatism.
The right technical mentor can highlight the considerations in product development and assist with the path to address them, from a need for judicious materials choices, production process characterization, and product characterization for the extremes of use-case, to a patent strategy. Also, the broader networks that mentors have access to can serve to complement core team strengths, and at the right stage facilitate the opening up of sales channels.
E4C: What is one of the mistakes that you see product developers making?
AR: Again, the devil is in the details. Product developers should assume that with complex hardware development, if something can go wrong, it will go wrong. It is key that the developer anticipate what can go wrong to the extent possible and work it into the product development and characterization plan.