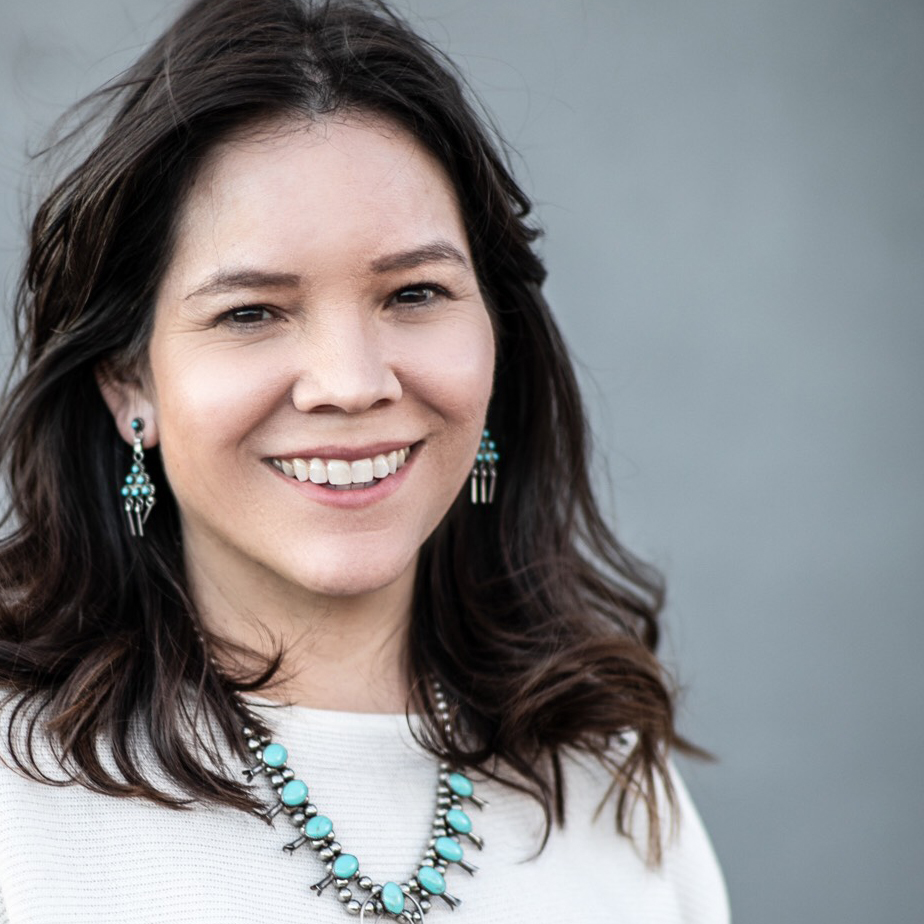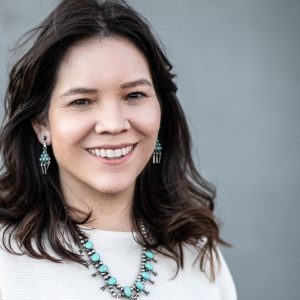 Engineering for Change invites Dr. Evan Thomas, Director of the Mortenson Center in Global Engineering at the University of Colorado Boulder, to share a series called Profiles in Global Engineering. The profiles are interviews with engineers working in global development, each adapted from Dr. Thomas' book, The Global Engineers: Building a Safe and Equitable World Together.
Heather Fleming is the founder of Change Labs (nativestartup.org), a new co-working and small-business incubator on the Navajo Nation reservation in the United States. Before that, she co-founded Catapult Design, a non-profit design firm based in Denver, Colorado (USA) with operations around the world. Over the years, Catapult has often partnered with Engineering for Change and our parent organization, the American Society of Mechanical Engineers, for events and projects. Under Ms. Fleming's leadership, the firm has won contracts from the Gates Foundation, USAID, the World Bank, and others to design and improve product and service development in Guatemala, India, Kenya, Peru, Rwanda, and Tanzania.
Ms. Fleming was born on the Navajo Nation reservation and raised nearby. She graduated from Stanford University's product design program and has dedicated her career to product and service design to reduce poverty worldwide.
ET: Your childhood on the Navajo Nation seems to have shaped your career goals. You mentioned memories of fetching water, for example, that sound like stories from countries with emerging economies rather than the United States. You helped your grandfather load 55-gallon drums into his truck to collect water from nearby wind-powered water pumps, which were often broken. Would you say more about that, please?
HT: We used that water for everything. We had these big aluminum bowls for hand washing. You'd wash your hands in dirty water because everyone used the same water all day long. My auntie then used that water to do other things, like pour it on the concrete floors to get the dirt off. Bathing was always a challenge. There were no showers, so it was a quick sponge bath at night.
Warm water was reserved for cooking. My grandpa has this extremely inefficient cast iron stove issued by the Navajo Housing Authority. Most people use either coal, propane tanks, or they chop down wood to heat their homes. This contributes to deforestation on the Reservation.
In 2009 an NTUA representative told me it costs tens of thousand dollars to connect a home to electricity on the Navajo Nation. Most people can't afford the $30 per month electricity bill.
ET: You have said that your cousin, Genie, is one of the people who inspired you to pursue a career in engineering. She was a civil engineer working for the Indian Health Service on the Navajo Nation. How did she try to convince you to take up her line of work?
HF: So, I got in her white government truck and we drove out past Window Rock towards Kinlichee. Halfway there we turned down a dirt road and drove for what felt like a really, really long time. I didn't know where we were going, we were just talking about college and what I was going do after high school. At some point we reached a big water tank, and she stopped the car and said, 'I built that, and I designed it.' She pulled out these big maps of the reservation. She had little red dots marking all of the houses that she had come across down that road. 'I built this well for these families,' and then we went to talk with those families. And they all knew her by name.
After bathing and washing my hands at my auntie's house in the aluminum bowls, I understand how transformational running water is. To learn that my cousin had built a well seemingly in the middle of nowhere, and that her actions meant that families now had running water, was incredible to me. I remember thinking, 'Wow, civil engineers are amazing! They're humanitarians, they solve problems, and the things they make have a big impact on people's lives.' I wanted to do that too. At the time I wanted to do exactly what she did, without really knowing what she did. I saw her interacting with people and building things that made it so that they didn't have to use dirty water to wash their hands or take a sink bath with a cold basin of dirty water.
ET: After graduating, you took a job at the design firm D2M and you volunteered with Engineers Without Borders – USA, heading the Appropriate Technology Design Team in San Francisco, California. How did that work lead to the creation of Catapult Design?
HF: I had a double life by then. By day I was at D2M, but while I was at D2M I was answering a bunch of EWB emails because we had 400 volunteers and six projects running at the same time. I was running a design firm while also working full time and it was starting to blur together. It became all consuming. At one point I was biking to work thinking 'I love this stuff so, how can I just make the stuff I do after work my full-time job?' And I thought, 'Why isn't there a design firm that does this?'"
I was working at a design firm already. I was running this little volunteer design firm at night. It just made sense that you would eliminate one so you could do the other. I already knew how a design firm worked, so building that knowledge wasn't a stretch of the imagination. Starting a company didn't feel like a risk to me; it was a necessity in order to do what I wanted to do with my career.
ET: You've been candid about offering constructive criticism to the sector of engineering and design for global development. What needs to change?
HF: I feel guilty that we're creating these products without knowing or understanding all aspects of the problem. Catapult worked on a poop excavation device for pit latrines and I've never used a pit latrine off the reservation. I don't know anything about that space. Catapult worked on a prototype in Nairobi and discussed a long-term pilot with a local sanitation company to test it in multiple locations. It's a good test, but the story being told is that these tools are solving the global sanitation crisis when the reality is, this prototype that we built is not going to suddenly solve the global sanitation crisis.
It speaks to the fact that people gravitate towards good stories and Band-Aid solutions because it's too hard to think about the underlying issues. They're extremely complex and our brains don't work well with complexity or abstraction. We like tangible things that we can see and understand.
On Navajo, if I just think back to the families who can't afford electricity or who can't get the IHS or the NTUA to come out to them to deliver their water service, it's because they have no money. They have no influence. Because there's 60 percent unemployment on the reservation, there's no jobs, there's no local economies, people just sell what they can on the road sides or in the flea markets, and that's what they rely on for income.
ET: You recently stepped back from global development. What are you working on now?
HF: I am starting a co-working and business incubator on the Navajo Nation, because we have such a large population of sole proprietors who don't see themselves as 'entrepreneurs.' They're 'just' the fried bread makers, the burrito maker, the woman who cuts hair out of her trailer, or the guy who goes around to the chapters and picks up soda cans in his truck who drives all the way to Flagstaff to trade the cans for money. All these people are running informal businesses in order to make ends meet. If they could formalize those businesses, and get to a point where they felt comfortable saying they run a business and pay business taxes, then the tribe would benefit from all of those small businesses. They would reduce unemployment and generate tax revenue.
I know that entrepreneurship is a driver of economies. As someone who's created a business and saw how it transformed me and empowered me, there's so much benefit in just that. The challenge now is remembering and recognizing that the entrepreneurial mindset is not embraced by all. On the reservation if you take a risk and you don't succeed, that could ruin you. When I created Catapult, I always knew that if I didn't succeed, I'd just go find a job. People don't have that luxury in some of the most impoverished places.
For the full profile, please see Dr. Evan Thomas' book, The Global Engineers: Building a Safe and Equitable World Together.