At Engineering for Change, we are committed to preparing technical professionals to design and deliver solutions that achieve the UN's Sustainable Development Goals. When we improve, you improve. You can advance our mission by sharing your views on how we're doing and how can be better. The first 200 respondents will have the chance to win a (USD) $100 gift card.
Take the 2021 E4C Member Survey
Past surveys have offered a snapshot of you—the community we serve—and your views on our work. Here's a look at findings from 2018 and 2019. With new data from the 2021 survey, we're hoping to update these findings and gain a more accurate understanding of our community and your expectations for our service.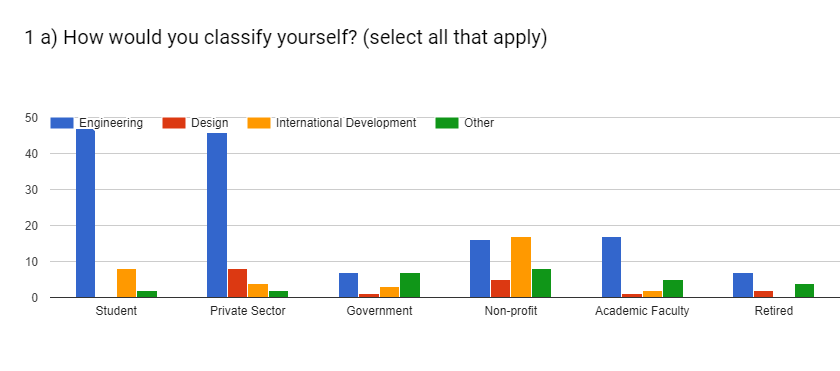 Takeaways: Engineering students and members of the engineering private sector make up a large portion of our members and community. That suggests that E4C is growing a pipeline of members, from students to professionals. Also, E4C appears to have a mix of members who find value in what we offer.
Does that continue to hold true?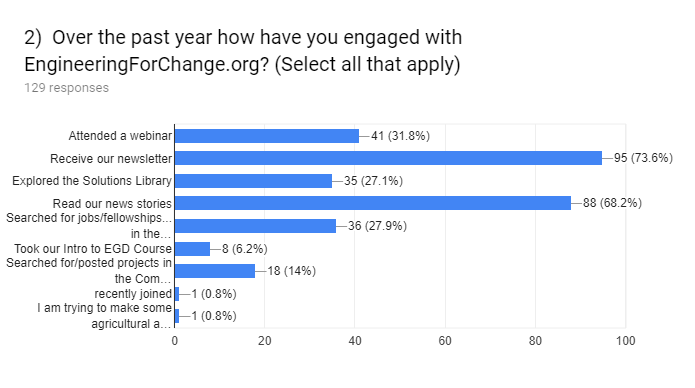 Takeaways: Our audience finds value in our content. Our community's consumption patterns are on target with how we prioritize the delivery and creation of our subject matter.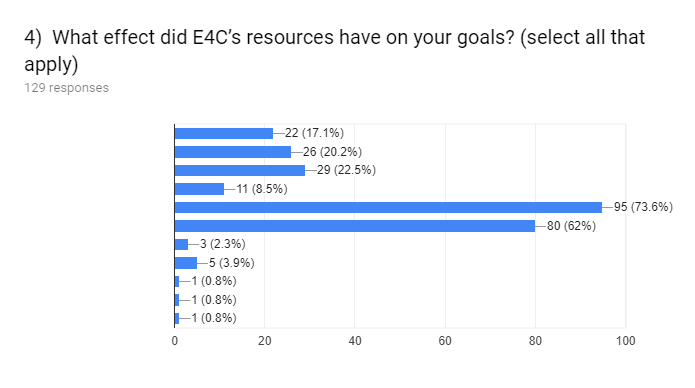 Nearly three-quarters of respondent say E4C's resources have inspired new ideas, while 62 percent of respondents say E4C's resources have expanded their general understanding.
Takeaways: Thought leadership is creating content that taps into the talent, experience and passion of the community. We seem to be hitting the mark, positioning E4C as best-in-class engineering global development content.
Course corrections?
Past surveys suggest that we are serving our community and that you are pleased with our work. We're hoping that trend holds up in the new data coming in from the 2021 survey. But in case we do need to modify our offerings or correct our course in other ways, we will welcome the honest feedback. Please let us know! Our success can be your success as we work to meet the 2030 Agenda and accomplish the SDGs.