The worldwide network of Fab Labs held its tenth annual Fab Awards ceremony this year in Barcelona and prominently featured a list of technologies that serve basic needs in developing countries. Fab Labs are digital fabrication laboratories set up in universities, community centers and other spaces with easy access, each equipped with fancy manufacturing tools such as 3D printers and laser cutters.
This year, the World Bank and USAID sponsored a category called "Sensors for Global Development," awarding $20,000 in prizes. These are our picks for 10 of the promising open-source technologies for developing countries, including five from the sensors category.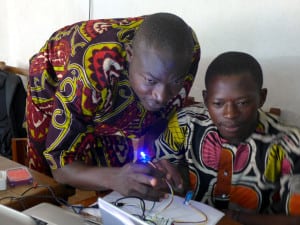 Fresh Air in Benin
Marco Zennaro is leading a team in Benin to develop a network of air quality sensors. For more photos of their work, see their Flickr photoset.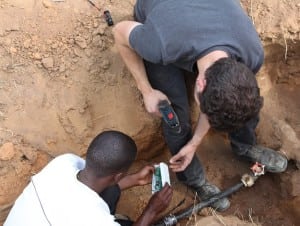 MoMo sensors fit onto water pumps, power lines and other infrastructure in developing countries and monitor their performance. The devices send notifications wirelessly, and they can run off of solar, grid or other power. The hardware, firmware and software are open source. You'll find details at the source files link (above).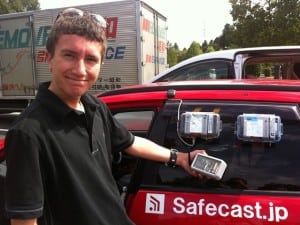 Safecast
Safecast is a bid to map radiation levels in hot spots around the world using a global open source network of sensors. Anyone can contribute and use the data collected free of charge.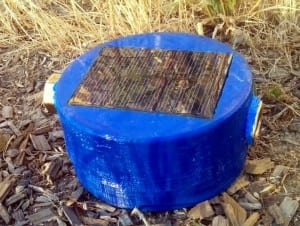 Growerbot makes gardens smart by sensing soil conditions, controlling irrigation and wirelessly notifying farmers and other Growerbots. The solar-powered devices share data with a central databases to predict crop disease outbreaks, identify the best farming practices and improve how well we understand the business of growing crops.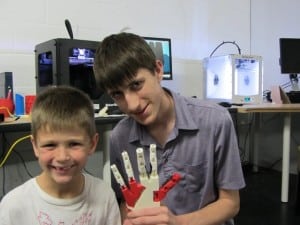 3D-Printed Prosthetics
Fab Lab San Diego is developing two prostheses that can be 3D-printed: The Gladius below-the-knee leg and the Robohand, an international open design project in collaboration with labs around the world. For more on Robohand, please see our article 3D printers may be poised to take off in developing countries.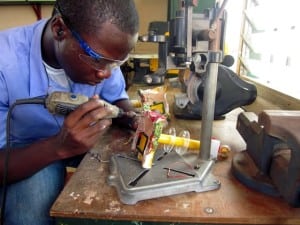 Ebenezer Asante's solar lamps demonstrate the artistic potential of a sustainable light. His designs are fanciful and fun, elevating solar lighting to an art. You'll find more photos and even two videos of lamp assemblies at the source files link.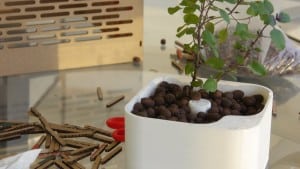 Aquaponics systems are usually large affairs of fish tanks and hydroponic vegetables, but Fabponics Puerto Rico's take on the mini-ecosystems is stylish, modular and compact for urban living spaces. All of the parts can be fabricated with tools commonly found in a Fab Lab, and it is easy to assemble, its designers say. They manage this wiki how-to guide to help.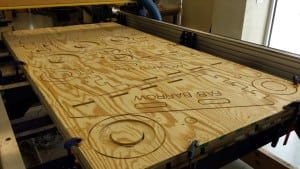 At the site of a future natural disaster, Matthew Norris imagines dealing out wheelbarrows like a deck of cards. Each wheelbarrow is are cut into a single piece of plywood. The user simply punches out the pieces and assembles it using only glue and a rubber mallet. No metal fasteners or other parts required.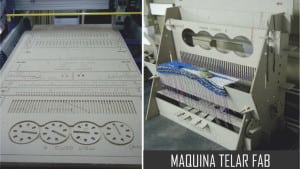 This loom cut from a sheet of wood costs less and takes less time to build than traditional machines. Walter Gonzales at the National University of Engineering in Lima, Peru, designed and manufactured this digital loom that he says cuts down loom manufacture time by 60 percent.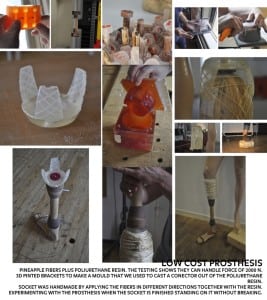 Low-cost prosthesis
Pineapple plant fiber, polyurethane resin and 3D-printed parts make up a prosthetic leg that costs as little as $50. At least five years in the making, this low-cost prosthetic leg is made from materials found in Indonesia, its intended market. Alex Schaub at the Waag Society's Fab Lab Amsterdam, in the Netherlands, together with the House of Natural Fiber, a media and art laboratory in Yogyakarta, Indonesia, have collaborated on this leg.
tags: 3D Printing, Addlight lamp, Benin, Fab Barrow, Growerbot, MoMo, prosthesis, Safecast